Gamers are always searching for new games that give them the adrenaline rush and the feeling of combat they like. One of the best gaming niches for such people is Battle Royale. It's needless to say that there are hundreds of such games on the market, but a true gamer must have tried them all. 
So, if you are looking for something new to spend your time and spruce up the gaming experience, we will talk about Retail Royale. Developed and published by DarxDev, Retail Royale is a new sensation in the gaming experience and is meant to become your favorite. So, with this article, we are getting into the details!
Table of Contents
What Is Retail Royale?
This is a free-to-play battle royale game with a multiplayer configuration, and it's needless to say, you have to fight for your life and survive in a furniture store. With this game, twelve players battle an international chain of furniture stores, IDEA. The players fight with everything that they can find in the store. It is a highly messy battle royale game inside a furniture store where all objects surrounding that store are considered weapons. If you are worried about conventional weapons, they are available, such as axes, bows, and arrows. Still, the players also have access to dining tables and couches, so it's everything. 
Many people reminisce about The Equalizer movie, and some players find it similar to Realm Royale and Cuisine Royale. Dozens of players play this game. For the last month, the peak player was 153, with an average of 68 players playing during the entire month, with a percentage gain of 6.8 and 38.12% or the last days. This game will provide the game night experience you've been craving, and it has a player-friendly and intuitive interface (not to forget, you have so many weapons at hand). Retail Royale takes you in for hours of messy yet fun gameplay. However, we do feel that the game could be located at a better location. 
Game Requirements
This game is not difficult to download; an essential requirement for downloading retail royals includes an intel core i5-4400E CPU minimum to run this game along with 4GB Ram is must be accessible in the disk space. Minimum window 7 operating system and any operating system above 7 has the potential to run the game. Moreover, you can access this game from steam, you simply need to download the steam on your PC and play it for free, or you can also download it from multiple sources.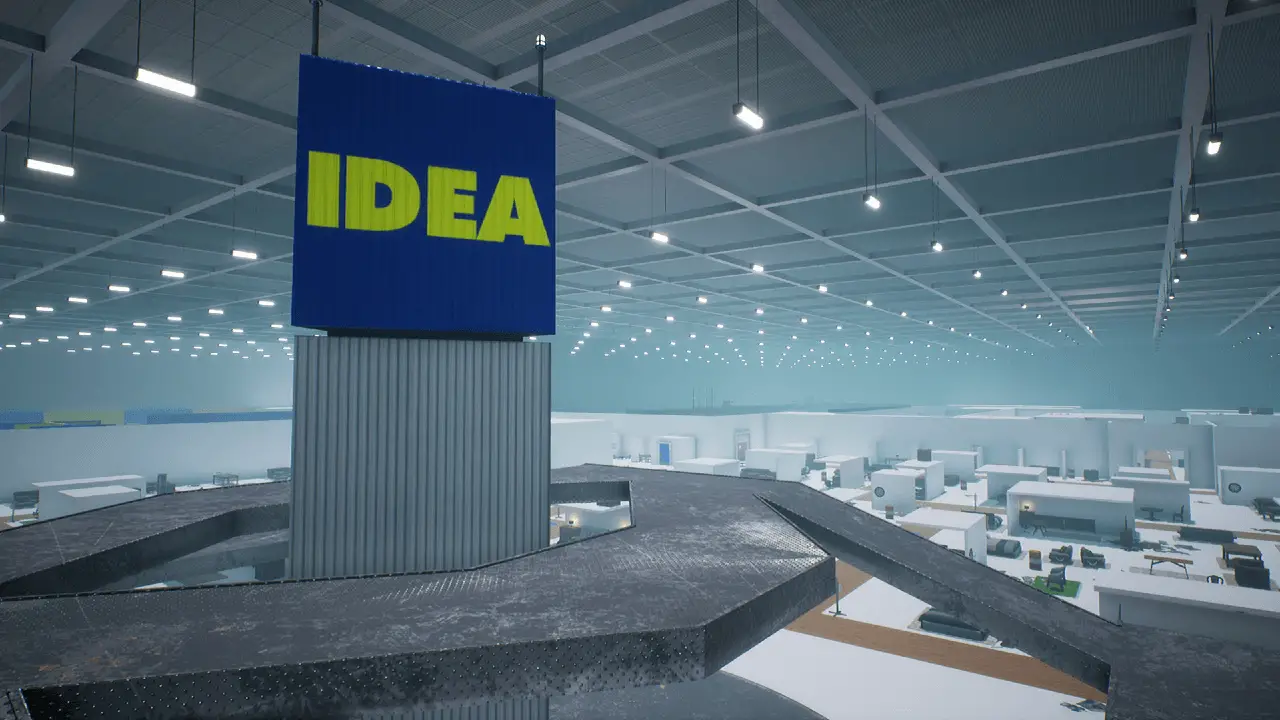 Retail Royale Features
To begin with, this is a player-friendly game, and IDEA, the international furniture store brand, is your battleground. From the giant yellow and blue showroom to the warehouse in the back, you can combat wherever you want. In addition, you can throw anything on your opponents, ranging from coffee tables to couches. The players have the choice to collect the essential parts and create their powerful weapons but make sure you go to the workbench area for your DIY weapon. 
Usually, you can create weapons like pickaxes, rakes, and guns, so you can protect yourself while wreaking havoc on the store. There are multiple visual cues in the game for damage and interaction, which makes the gameplay extraordinarily intuitive but don't forget about the chaos. 
Retail Royale has a uniform faceless human model so you can customize your avatar with different color schemes and outlets. In the beginning, all game characters look like dummies (we would like to call them rough mannequins). It wouldn't be wrong to say that there is an eerie Toy Store vibe going on in the game, mainly because there are no in-store characters. 
As far as the map is concerned, it's pretty significant, and there is an array of specialized locations, but you have only one level to play – isn't that strange? Once you've played enough rounds and are exhausted, you can look for another map and start fighting again. As far as the weapon variety is concerned, it's pretty amazing, but players do hope that the developers will launch an upgrade with a different location.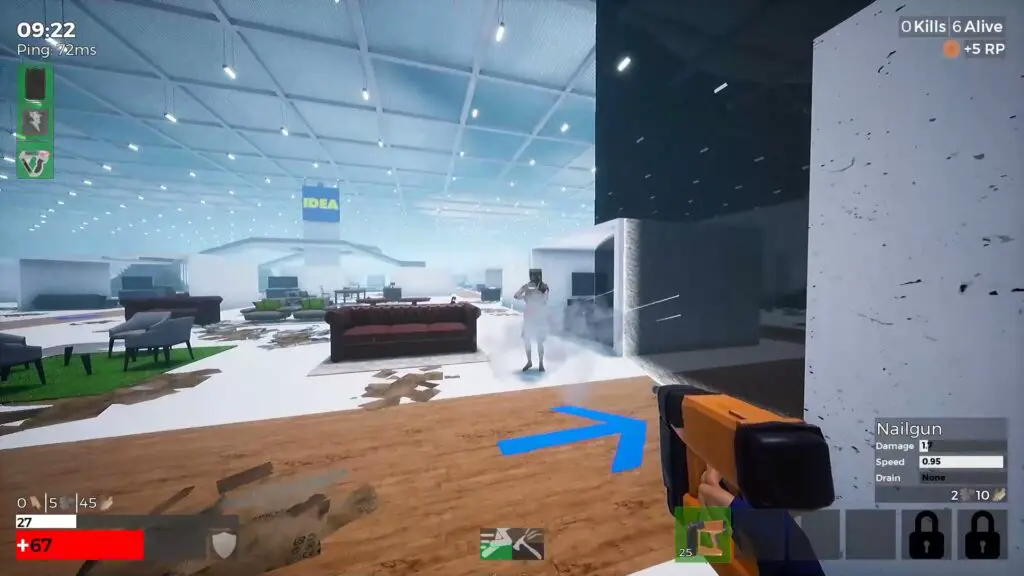 The In-Game Upgrades
Just a few months ago, DareDevil launched a patch 1.1.0.1, with which they made some changes to the game that made it more fun. To begin with, the players can now heal and walk at once, so they don't need to waste time. In addition, the time needed to change the prop throw has been decreased while the arrow damage has become lethal (yup, it's enough to kill your opponents). On top of everything, the jump stamina cost has increased.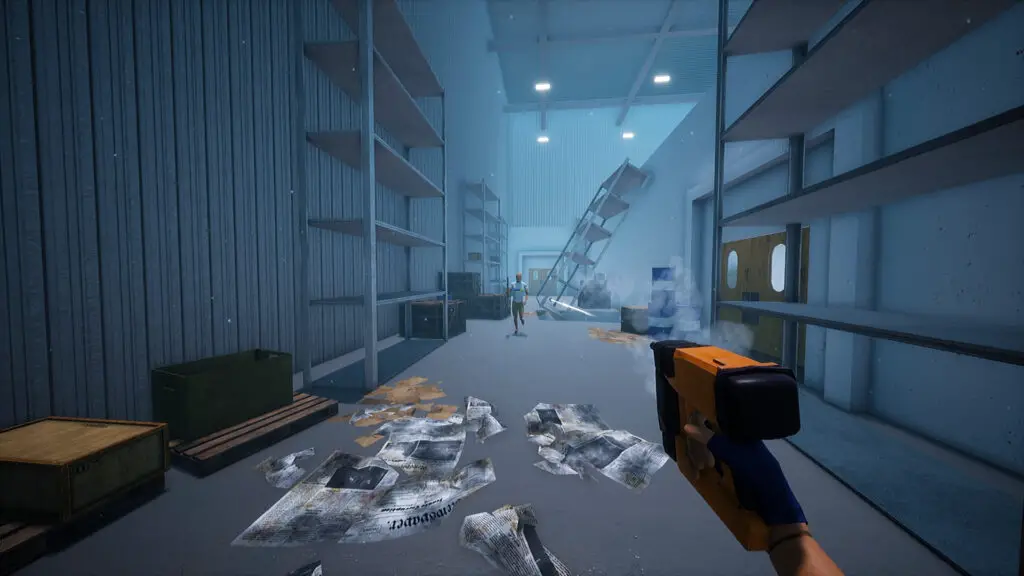 Quick Tips & Tricks 
Retail Royale is a new game in the market where players participate in the battle and fight to the death with anything that can help them secure a kill. However, beginners need some help in killing and combatting, which is why we share some excellent tips and tricks!
Melee Combat 
To begin with, if you have forgotten about the melee combat, Retail Royale has brought it back after years of other games neglecting this classic addition. So, it's time to rock, paper, and scissors!
Throw 
When it comes down to combat, you have the option to throw anything you want, as long as it's in your sight. 
Don't Forget To Recycle 
If you have broken up stuff or don't want to use anything, you have the option to recycle the stuff. In addition, you can use recycled material to craft the desired weapons. 
So, are you going to play this game? We think you should give it a try!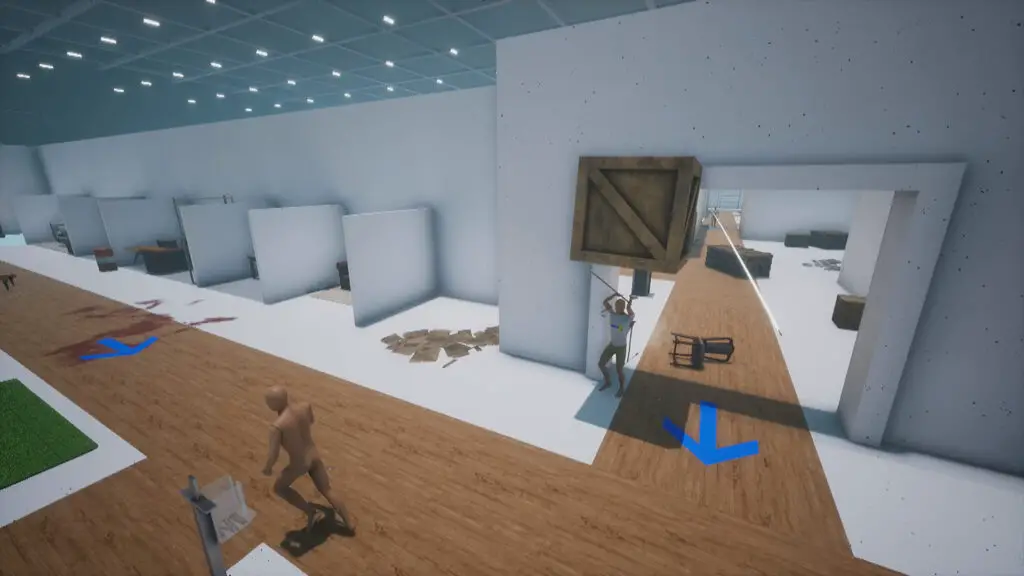 Wrapping it up!
Retail royal is gaining popularity with time; if you are interested in combating different players in battle royals, this game can be part of your wishlist; we hope that reading the above article will help you play this game more smoothly and effortlessly.