The Nintendo Wii grabbed the globe and became a true sensation with its broad market appeal. It sold to more than 100 million people across the world, making it one of the most popular video game consoles ever. Without excellent games, no system can succeed, and the Wii had many of them.
In terms of introducing video games to a new audience, the Wii was perhaps the most fantastic program since the original PlayStation. Wii games have such an extensive range of video games that it might be challenging to decide what to play. Therefore, we have compiled a list of the top ten best Wii games of all time.
Table of Contents
List of Top 10 Wii Games
There are over 1,000 Wii games available, so there are enough to select from, but we have compiled a list of our favorites. So have a look at our list of the best 10 Wii Games that will undoubtedly not fail to entertain you.
The Legend of Zelda: Twilight Princess
Nintendo's The Legend of Zelda: Twilight Princess was released in 2006. This game is a blend of action and adventure for the Wii home video game consoles. It is one of the greatest Zelda games ever made.
The game's action and the plot revolved around the Twilight Realm, a dark, alternative world. When the twilight overtook Link, he may turn into a wolf, which opened up new gameplay and exploring opportunities.
The great puzzles and intriguing characters from Twilight Princess are widely remembered. Overall, it keeps faithful to the Zelda series' origins and spirit while establishing its own mark.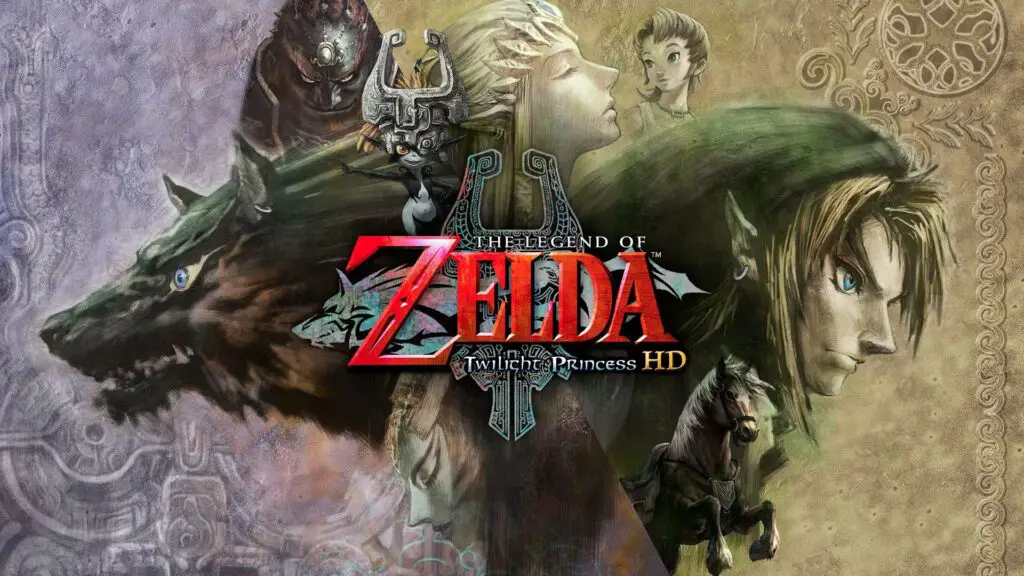 Super Mario Galaxy
One of the finest Mario games of all time is Super Mario Galaxy, which was launched in 2007 for the Wii. It features an incredible level of design, precise controls, and a fantastic presentation package. It was a game that everyone could encourage and one that could be remembered by people warmly as a zenith in Mario's gameplay journey.
In Super Mario Galaxy, Mario travels to the stars, presenting him with a plethora of new and intriguing challenges, such as gravity-based riddles and dynamics never seen before in the entire franchise.
Super Mario Galaxy is a highly recommended game with excellent gameplay mechanics, stunning visuals, stellar controls, and fantastic music.
Okami
Although Nintendo created many of the most remarkable and memorable Wii games, Capcom's 2006 action-adventure game Okami made its Wii debut in 2008 and was a knockout. Okami was released on platforms other than the Wii, but it remains one of the platform's most exciting games.
The Wii game version of Okami introduced motion controls to the game's heavenly brush feature and transported players to a gorgeous, large globe for a long and delightful experience. You take on the role of Amaterasu, a Japanese goddess who wanders over regions and tells stories based on Japanese mythology and folklore.
The gameplay is competent, but it is Okami's stunning hand-painted aesthetics that attracted gamers in. The game looks stunning even when played on the Wii's weak GPU.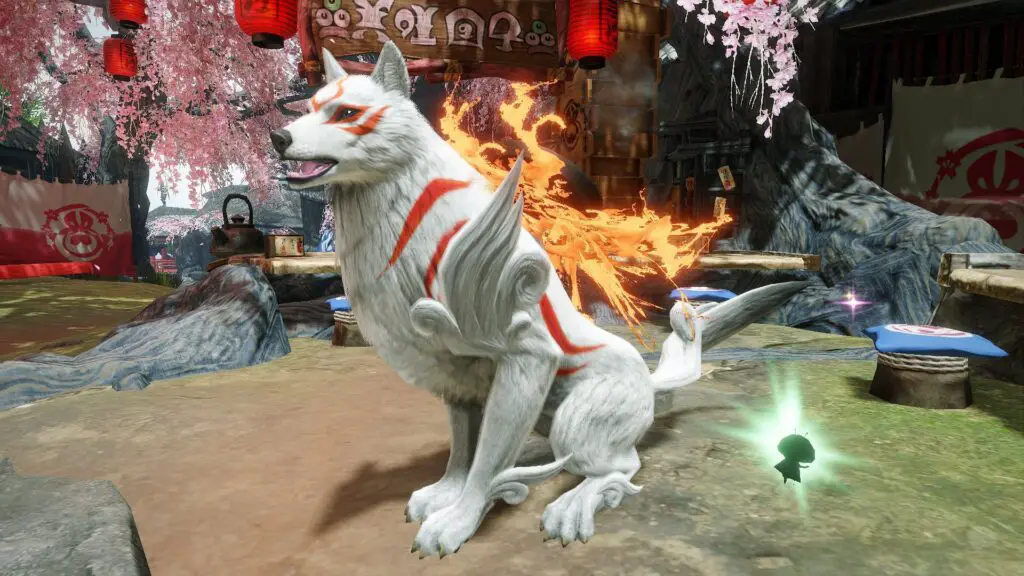 Super Smash Bros. Brawl
Super Smash Bros. Brawl is a hybrid fighting video game for the Wii that was released in 2008. It was developed by Sora Ltd. and released by Nintendo for Wii games.
Brawl, released to critical praise and tremendous sales, took the franchise to unimaginable heights with its extended single-player mode, Subspace Emissary, and the inclusion of third-party figures like Sonic and Snake. It laid the foundation for Nintendo to pursue crossover DLC in upcoming games.
The video game also lets players utilize traditional GameCube controls instead of the Wii Remote, which was hailed by the fighting game community and fans in general who want a more accurate control arrangement for the game that requires you to mash the buttons.
It is one of the most fantastic games on the list owing to its easy yet comprehensive control configuration, excellent online play, and innovative features, including the option to build custom courses and replays.
Wii Sports
Nintendo released Wii Sports in 2006 as a sports simulator video game for the Wii games platform. Wii Sports was far more than one of the most popular games on any console. 
For people who are new to gaming, the game is simple to play and enjoy, but it also provides complexity for those that want it, such as an activity tracker and practice type of game for each sport. While it is a casual game, it is an experience that anybody can enjoy.
Wii Sports possess unique gesture controls with which striking with tennis serve and slamming a well-placed backhand with power, going to line up a bowling ball perfectly, or hitting the timing with the baseball bat to smash a home run to center field seemed so unique and exciting.
Wii Sports' motion controls are a relatively new gaming control technique that makes the game spectacular. Wii Sports was an excellent addition to the system and a fantastic game on its own terms, featuring entertaining, uncomplicated gameplay that almost anybody could enjoy.
Metroid Prime Trilogy
Metroid Prime Trilogy is a 2009 Wii video game that was published in North America and Europe. It includes all three Metroid Prime games. Metroid Prime, Metroid Prime 2: Echoes, and Metroid Prime 3: Corruption are all included in this game. 
The critics well received the newly enhanced motion controllers for Prime and Echoes. All three games are bundled on a single disc and may be accessible via a network.
The three Metroid games are fantastic. Combining them into one pack makes it a highly recommended bundle for Wii users searching for the ultimate Metroid encounter with motion controls and other new high-quality elements such as a revamped menu and UI.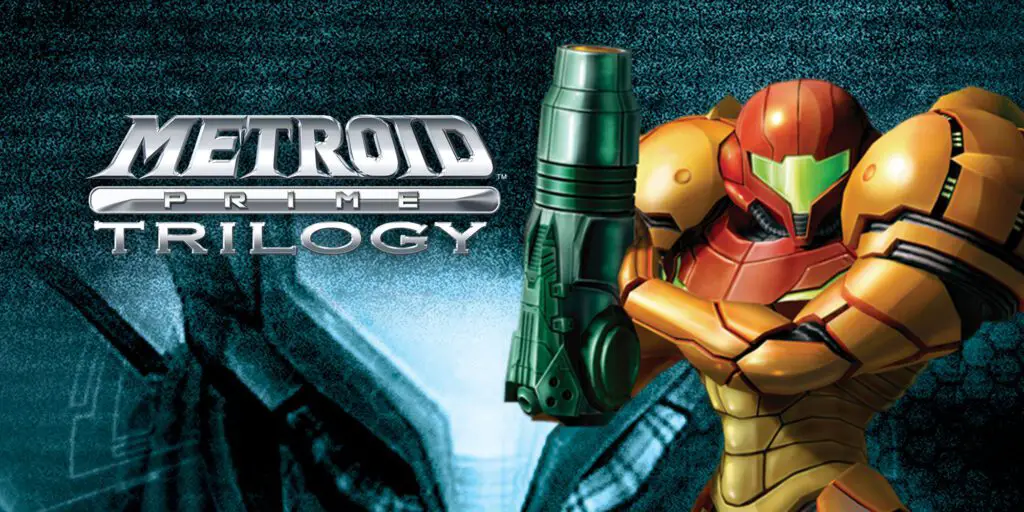 Donkey Kong Country Returns
Donkey Kong Country Returns is a platform game for the Wii console designed by Retro Studios and published by Nintendo for their Wii games platform. The game was initially published in North America in 2010.
It was a notable shift from the series' previous development. Donkey Kong Country Returns did really bring the franchise back to its golden years with its demanding playability, numerous settings, continuously shifting surroundings to keep players guessing, and amusing characters.
This game deserves to be praised for its unique graphic design and amazing soundtrack. Donkey Kong Country Returns is another fantastic Nintendo game that is a must-play for everyone looking for an old-fashioned adventure.
WarioWare: Smooth Moves
Nintendo SPD and Intelligent Systems created WarioWare: Smooth Moves, a party video game. In December 2006, Nintendo released the game for their Wii video game system in Japan.
With titles like Wario Ware: Smooth Moves on the Wii platform, the Wii quickly became renowned as a party gaming system. As far as party games go, the Wario Ware series is challenging to beat.
WarioWare: Smooth Moves is a series of micro games that are given out in quick sequence. It is a four-player game that leaves the Wii remote wobbled. You just have moments in each game to determine what to do before moving on to the next. This game also has a good dose of Japanese quirkiness. Some microgames are entirely incomprehensible, adding to the whole sensation of insanity.
Mario Kart Wii
Nintendo's Mario Kart Wii is a kart racing game for the Wii that was developed and released by Nintendo. It was published in 2008 as the sixth edition of the Mario Kart series. Mario Kart Wii is undoubtedly the most incredible rendition of the franchise. Innovative tracks, the franchise's first online championship feature, and exceptionally precise and intuitive controls make this a Mario Kart game still alive in the market.
Mario Kart Wii is a solid addition to the franchise that brought the kart racer online on a home system for the first time. The inclusion of motorcycles and stunts kept the game fresh, introducing new gameplay features to a franchise predicated mostly on consistency.
Excitebots: Trick Racing
Nintendo's Excitebots: Trick Racing, also known as Excite Mou Machine in Japan, is a racing video game for the Wii games console. It is the fourth game in the Excite series and the sequel to Excite Truck, developed by Monster Games.
Excitebots includes various modified tracks from Excite Truck, as well as a range of robust racing situations. They are based on real-life sites for the most part. Furthermore, this game includes a variety of game modes that cater to different types of gamers. This game makes a valuable addition to the list.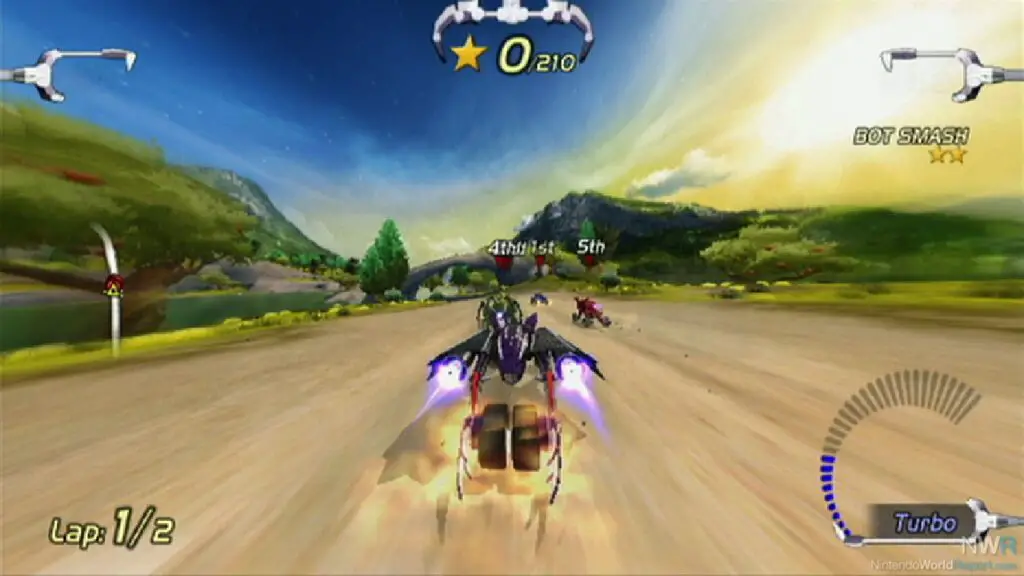 Conclusion
All the games mentioned in the list are some of the Nintendo Wii Game console's top-ranked games that are loved by everyone. These Wii games possess advanced features and everything that a gamer looks for, giving you a comprehensive package to enjoy, and rest assured that you will not be disappointed.