The player base has a wide variety of tasks to perform, and the scenery in Genshin Impact is stunningly gorgeous. One of the activities that players will frequently see them indulge in is harvesting violetgrass. One of the ingredients utilized in several recipes in Genshin Impact is violetgrass. It is also employed in Qiqi and Xinyan's ascent.
In addition, it is used in many recipes, such as the Black-Back Perch Stew. This useful therapeutic material can restore a significant portion of your character's total health while renewing your health from 650 to 1120 every five seconds for 30 seconds. It also plays a vital role in the manufacture of certain swords.
There are 169 Violetgrass plants spread around Liyue; thus, this plant is not unusual to see. The majority of them are unfortunately perched on top of a cliff; therefore, players must exercise caution when taking it up. In addition to Liyue, a virtual player character (NPC) in the game's Bubu Pharmacy also sells Violetgrass.
Top 11 Locations to Find Violetgrass
Players must obtain 168 Violetgrass, which looks like a huge goal to reach, to advance Qiqi or Xinyan to the greatest level. However, the process becomes more straightforward with adequate information regarding all the locations where violetgrass can be found in good quantity. Let us start by listing all the locations in Genshin Impact where you may farm this flower.
Table of Contents
Wuwang Hill
The first place where players may discover Violetgrass is Wuwang Hill, situated on Liyue's north side. From Wuwang Hill to Qingce Village, 19 Violetgrass can be found in this area.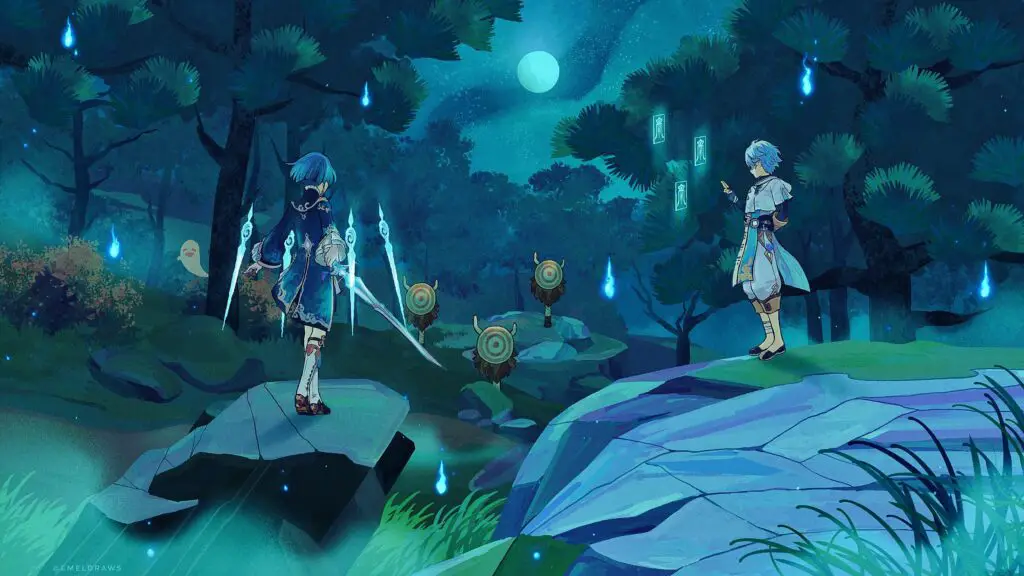 Sal Terrae
Sal Terrae, split into a north and a south side, is the next destination you should go to if you are hunting for violetgrass. There are 13 Violetgrass to be found here.
Mingyun Village
On the south of Sal Terrae is a village named Mingyun Village.  Players can discover  28 Violetgrass in this settlement. To save time and effort, players can start from Sal Terrae and travel one way to this village.
Northeast of Mt. Aocang
After finishing your search on Liyue's north and east sides, you can go to its west side, beginning to the northeast of Mountain Aocang. There are 12 Violetgrass in this region.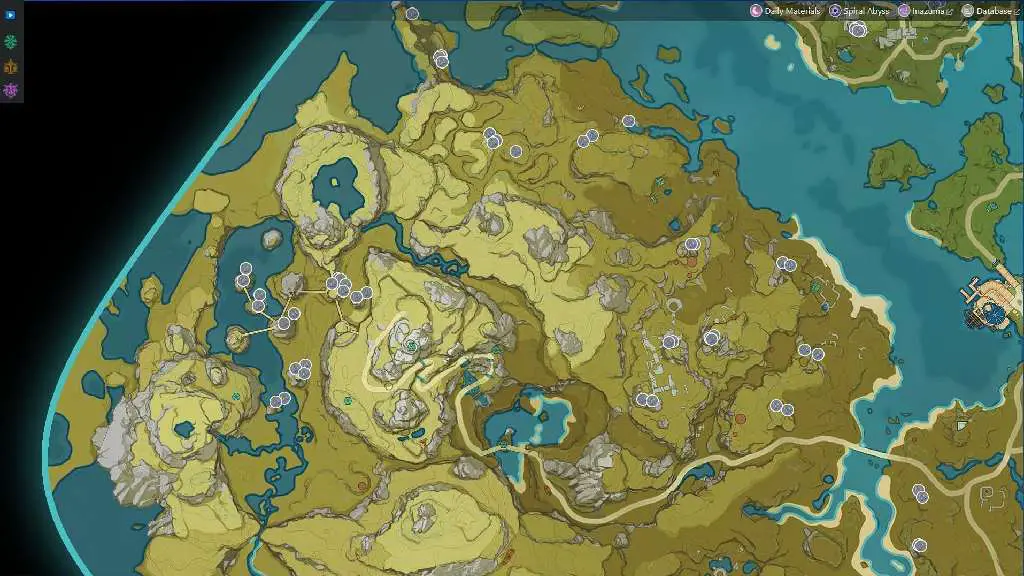 Northeast of Jueyun Karst
Players can follow the path at the last spot once they reach Jueyun Karst to the northeast. In this location, they can cultivate 15 Violetgrass plants.
Qingyun Peak
18 violetgrass can be found on the side of the slopes of Qingyun Peak. Players who want to harvest in this location should eat foods that reduce energy expenditure while hovering and trekking.
North of Luhua Pool
There are 11 Violetgrass on the northern edge of Luhua Pool. Since the flowers are quite adjacent to a waypoint, players may ease with teleportation.
South of Luhua Pool
Players can travel to the southeast after finishing at the north of the Luhua Pool. Despite its small size, players can still discover 10 violetgrass in this region.
Mt. Tianheng
Mt. Tianheng is the most abundant area having 41 violetgrass scattered all around the location.
Guyun Stone Forest
Another location to find violetgrass is Guyun Stone Forest. Guyun Stone Forest only has two Violetgrass but you should check this location as well if you want to collect violetgrass with little effort.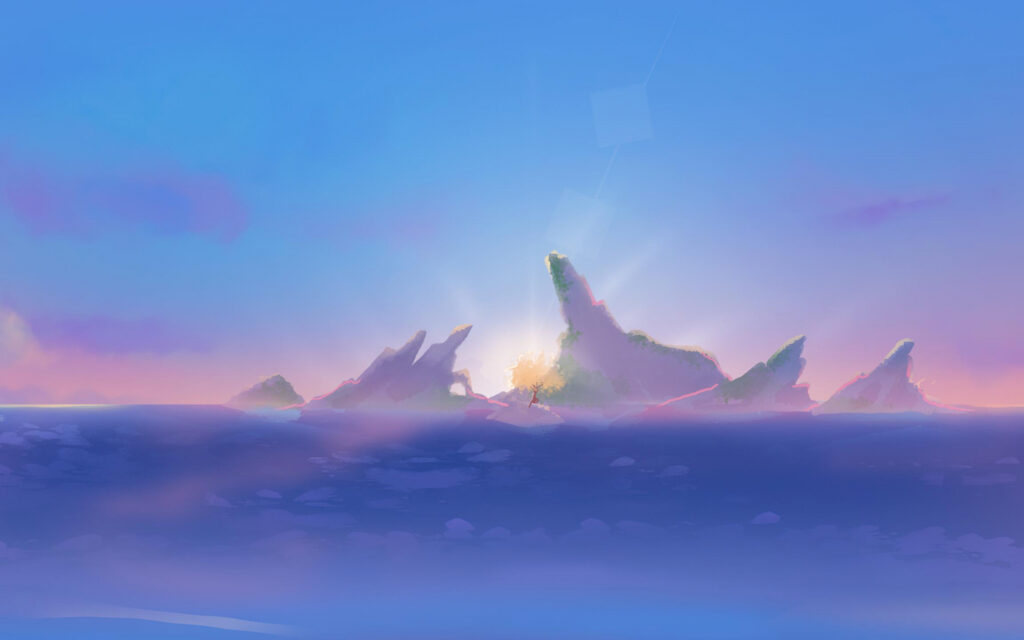 Bubu Pharmacy
After farming through all of the given locations players can visit Bubu pharmacy in the last from where they can acquire 5 violetgrass.
Players in Genshin Impact can harvest all of the Violetgrass in a single day. However, due to the amount of gliding and climbing required, it may take a bit of time.