Warzone is one of the most famous battle royal video games of the present. It comes from the series Call of Duty which has always had an uproar in the fanbase. Released in March 2020, Warzone has continually gotten updates and new weapons were added which always seemed to catch the mass' attention. Every time you start playing Warzone, you have an ample amount of weapons you can opt for. However, some people tend to have a general preference and would go with that regularly. No matter how good they might be with their weapon choice, there's no harm in giving others a shot too.
Table of Contents
Best 10 Weapons to Use in Warzone in 2022
If you look at the list of primary weapons in Warzone, there's a chance you start sweating cold because the quantity is 3-figures! In this article, the quantity has been summed down to only 10 for your ease of choice. Here's a list of the best weapons any Warzone player should choose as they go into the battlefield. 
MP 40
Be it a rookie or a pro who's been playing games like these for years now, MP 40 is always one of the prime choices in weapons. It is extremely easy to use and even a rookie can manoeuvre it with style as soon as they get their hands steady on the weapon. If you want to shatter the enemy line quickly and swiftly, MP 40 is the way to go.
It's true that it's not a very powerful weapon but make no mistake, it is a very effective one. There aren't many weapons that offer extended mobility with almost no recoil. Being in Caldera and unsure what SMG you should upgrade? MP 40 is the choice for you!
Welgun
Talk about making a grand entrance and going right to the top. That's what Welgun did as it came in the midseason update. One wouldn't be surprised to know that this weapon became the go-to SMG for most of the players. Even the old ones made a quick switch for it. Welgun is one of the most optimum mid-range weapons and easily takes full control of the field up to 15 metres. While the attachments are a great addition to Welgun, it doesn't particularly need any to perform tremendously.
Still not convincing enough? The Welgun has such a minimal recoil and is often called "Overpowered" by many Warzone players. Pair it up with an assault rifle and LMG, you're the one who will be known as 'The Invincible One'.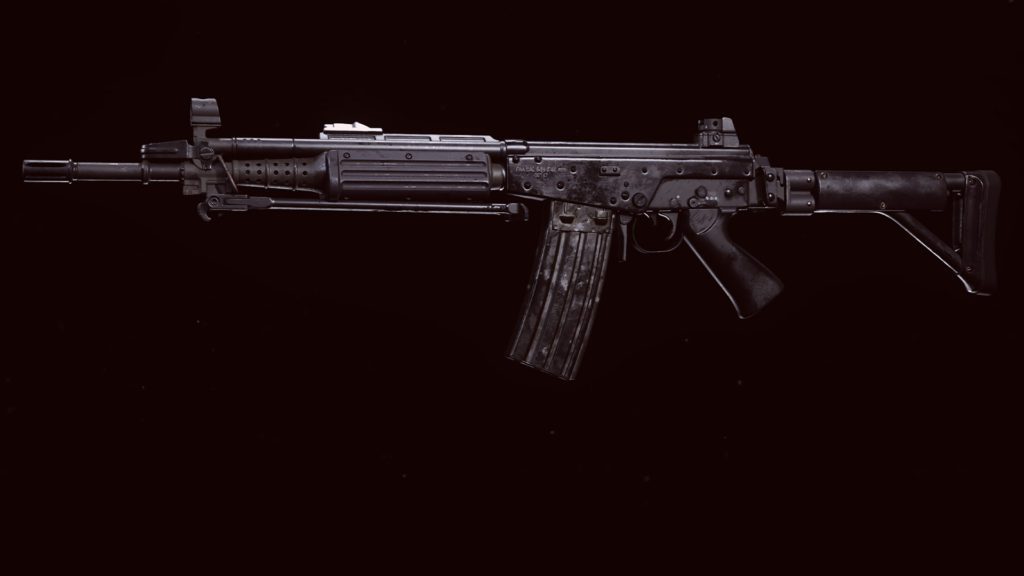 Swiss K31
With assault rifles always taking away the spotlight in all these years, now the sniper rifles get the deserving treatment and advancements. With greatness comes attention and that's how the story for sniper rifles goes now. Swiss K31 has become one of the premier weapon choices because of its heightened bullet velocity and easily adaptable attachment support. 
Few previous sniper rifles including LW3 Tundra and the infamous ZRG 20mm rank high on many gamer's lists but there's a reason Swiss K31 is in the top list. Going to war with this sniper rifle is the best decision you'll make because it's a complete package of fire rate, speed, and specs in one body.
Cooper Carbine
Cooper Carbine has got a lot of backlash over time but still gets to be in the top deck and it's fairly reasonable it gets that support. Even though it was degraded in the latest version update, Cooper Carbine is still favoured because of its fast fire rate and one of the lowest recoils in the entire game. Needless to say, it's the best weapon for any rookie who is still learning how to shoot and aim accurately. However, it doesn't do huge damage to the enemy which is one of the reasons many people might rate Automaton higher than the Cooper Carbine.
M16
M16 has always been a favourite for many shooting fanatics and regardless of what version or update comes out, it never seems to lose its charm for any reason. In Warzone, the in-between burst time is increased by 10 percent which makes the already-best weapon in the Warzone go up a notch. M16 has a very short kill time making it the best tactical rifle in the game at the season start. 
As the rounds progress and you're deep in the game, consider maximising your magazine capacity as well as optimizing the attachment. They go a long way and become the deciding factor for your gameplay. If you want to enhance the gun's quality and progressively improve your fire rate, ADS time, and sprinting speed, make sure your attachments continually upgrade accordingly.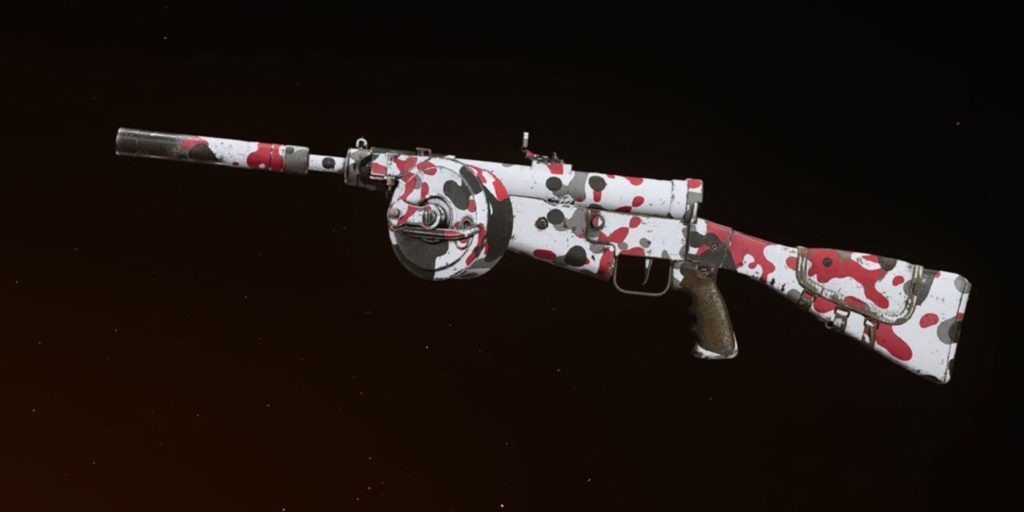 Bren
Let's be realistic and talk out of the scope of Warzone. Bren is still one of the most amazing weapons to ever exist. If you were to call Bren the ultimate weapon, it wouldn't be wrong in any way. Even at its worst, Bren is still a far better weapon than many others and can kill its opponent in no more than 9 to 10 shots. However, it depends where the shot gets to them. If a weapon were to take 9 headshots to take down one enemy, better do it with a single knife stab, right? 
Bren is one of the most convenient, easy-to-maneuver, and low recoil weapons in the entire weapon pool in Warzone. However, the recoil depends on how you properly build it up. If you're seeking to become a pioneer at long-range, Bren is the weapon you should be religiously opting for. With a stable weapon and firepower like that, it easily becomes the top weapon choice in Warzone. But one thing to stay aware of is its speed and it's a little slower than what you'd expect from a top-tier weapon. However, with the perfect attachments, you can enhance all the shortcomings Bren has.
Cold War AK-47
If you've been a diehard shooting game fan, there's no chance you aren't familiar with the classic AK-47. When talking about Warzone, you can easily call the Cold War AK-47 the premium assault rifle in the game. There's no obvious reason why any player should not opt for AK-47 unless they're invincible and mutated. 
With a sustainable recoil, hands-down one of the heaviest damage potential and multitudes of ways to build it up, AK-47 is one of the most versatile assault rifles one could own in the game.
RPG-7
Nothing clears out the room and makes way for your team as RPG-7 does. If you stack it up against other numerous launchers in the game, there's a high chance you'll still be opting for RPG-7. The classic RPG-7 has something particular when it comes to speed and power and charms the user almost instantly. Plus, sometimes it's just about the feel and style of the weapon you wield as well.
You can't expect RPG-7 to be a long-range weapon since its bullet velocity is rather low but it works extremely well when put against an oncoming vehicle. Putting its really fast ADS speed, it makes up for all the drawbacks RPG-7 has. Plus, it yields high damage so what's there not to like about it?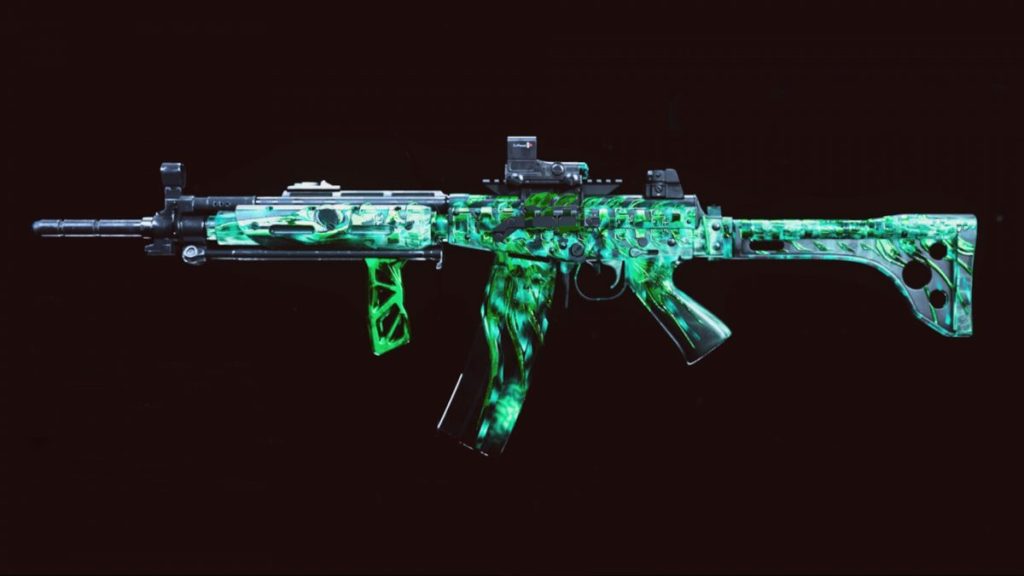 Combat Shotgun
It would be like a sin to mention a shotgun in the best weapons list and Combat Shotgun doesn't cut enough for it. It might not be winning great points when it comes to an aesthetically pleasing design but it's an absolute powerhouse at the very least.
You probably wouldn't see bodies flying in different places while you're playing the game but you can expect the enemy to feel that way when shot by Combat Shotgun. It comes in handy in a multiplayer game and you want to make a distance from the enemy and damage them as well. In most scenarios, in a short-range showdown, the Combat Shogun works wonders. With its super lightweight, high-speed, and intimidating characteristics, anyone who comes against it can only hope there's a blind person behind it and miss the shot completely.
Kar98K
If you're looking for a marksman rifle that doesn't constantly make you feel like you're using an ordinary rifle, Warzone introduced Kar98k is the one you should get your hands on instantly. Even after it was downgraded to a certain point, its mobility, fire rate, accuracy along optimal range and damage is more than enough to make you stay loyal to this marksman rifle.
Conclusion
Making the right choice when opting for a weapon in Warzone has a lot to do with how you'll be progressing in the game. You must be aware of all the newest updates and the effect it has had on all the weapons. To make your choice stress-free and easy for you, this list is going to give you a detailed perspective regarding which weapons you should be trusting if you want to win your battles in the world of Warzone.