Have you played the game New World yet? Or do you plan to start playing it soon and are on a search to gear yourself with the best weapons already? The New World game launched by Amazon Game Studios and Double Helix Games is the new addition to the gaming world with its multiplayer feature and online access to it. Considering you are currently reading this, you may already be aware of the New World. 
If you are looking for a guide to help you identify the best available weapons in New World, then you have landed in the right place. Underneath, you will find the introduction to the various weapons in this game and their benefits or uses. 
Table of Contents
Mostly, players want weapons that can help them defeat their enemies and provide them the most damage or, in more technically appropriate words, a greater damage per second. 
They intend to have weapons that may provide defense against their enemies. Furthermore, allowing them more mobility. 
The S-tier Weapons (THE BEST)
The category which consists of the best weapons in the New World is known as the S-tier category. Under this category, you will be getting an introduction to the top picks of weapons and how they may come in handy for you. 
While playing the game, you may want to consider using these if you intend to gear yourself with the best battle equipment. 
The below weapons fall under the top category of weapons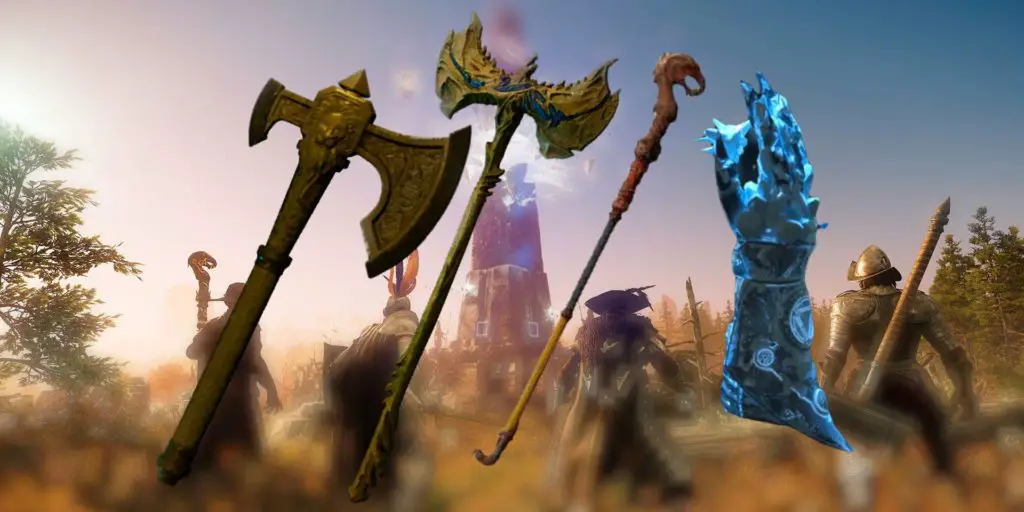 The Hatchet
Among the most useful weapons, the hatchet owns its position, remaining steadily there. At times, some players may change the position of the hatchet on their top weapon list, but some players consider it constantly at the top too. 
It provides good base damage as well as is favorable in the PvP scenario while it still lacks some utility when it comes to the PvE scenario. It brings along its masteries such as the Throwing and the Berserker. You may want to use these. 
The Fire Staff
It comes along with various advantages that you may want to get for yourself in the game. It allows you to cause major damage per second to your enemies or opponents. It is good and useful battle equipment to use, especially for the Player versus Player mode. It helps you with attacks being either closer or further away.
One-Handed Sword and Shield
You may have already gotten the idea from its name. It may give you the picture of a knight in armor holding a sword along with a protective shield held for defense and attack. 
Through the sword, you can achieve slash damage of about a full hundred percent while making some light attacks. It may not be the best choice for the Player versus Player but might give you somewhat of good use in the Player versus Enemies scenario. 
The Life Staff
Many players consider this as the number 1 weapon in this New World game. It can help you with the healing of your teammates, and therefore, it stands more useful for the entire team than an individual. 
When faced with critical damage in any game, players look for a way to regain their health or heal through the damage. A healer in these situations becomes a savior. This weapon will help you with just that because of its healing powers. It provides far better and more benefits when you pair it up with other weapons. 
The A-tier Weapons
You may want to consider the weapons under this category as the second-best option you have. They may not be as beneficial as the weapons under the previous category, but they do bring good damage. 
Every weapon with its strength and weaknesses vary if they stand useful either in the Player versus Enemy scenario Player versus Player scenario. The Warhammer, the Great Axe, and Ice Gauntlet are among this category's battle equipment.
The Warhammer
It is one of the two-handed weapons you can use for Player versus Player or Player versus Enemy content. By the use of a Warhammer, you can have your enemies or the monster stunned and cause great damage as a result. 
While this weapon alone can help you cause quite a lot of damage, if you were to pair it with various available passive skills, it can increase the damage. 
Using this weapon, you can hit your opponent multiple times as you leave them less room to do a counterattack. Although this weapon's attack speed is not fast, you can pair this with the appropriate skills to achieve better attacks as well as overcome the weapon's weaknesses. Under the S-tier category, Warhammer can help you majorly.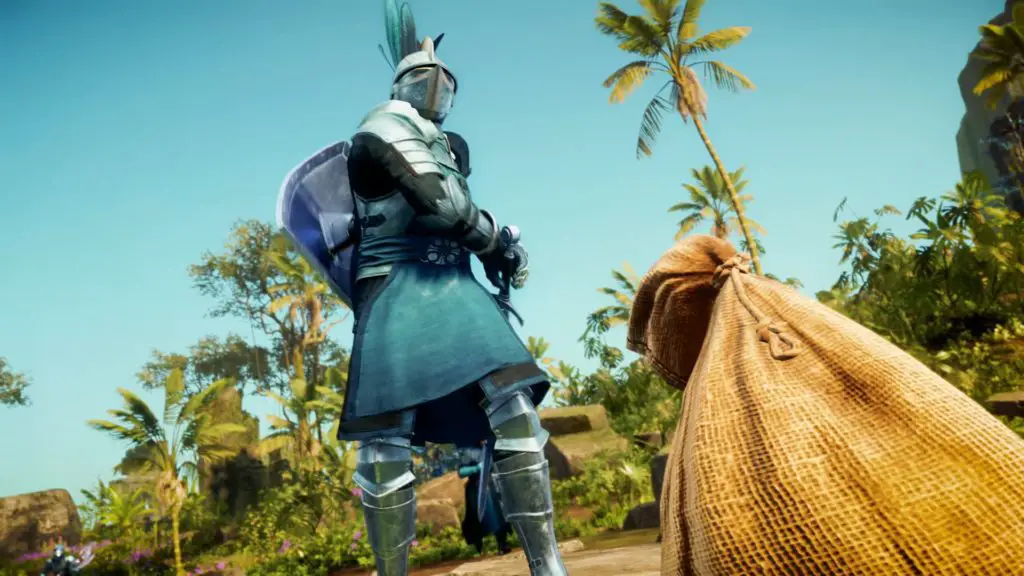 Ice Gauntlet
It provides good damage when it comes to AoE and gives you some crowd control. Many players are seen to be using the ice gauntlet paired up with the Fire Staff to achieve maximum damage. 
The weapon masteries that can be offered along this weapon include the Ice Tempest and the Builder. If you are to unlock some passive skills and use them along with this weapon, you can achieve more damage as well as make the game more interesting for yourself. 
The Great Axe
It is a two-handed weapon that you can use to attack enemies. It has a grapple of about eight meters and a charge of approximately ten meters. One issue that comes in between its advantages is the slow speed you may experience with the swings. 
It provides you with some crowd control and weapon damage of about 160% through some of the heavy attacks. You can also achieve slash damage of about a full hundred percent through some of the light attacks. It comes in handy mostly for the Player versus Player scenario.
The B-tier Weapons
You will be finding some of the B-tier weapons that can provide you some benefit in different situations and are still worth considering with the amount of damage they do or crowd control they may provide. Under this category are Rapier, Musket, Spear, and Bow.
The Bow
For the Player versus Enemies mode, the bow will be a suitable choice as a weapon to use. If you are skilled with the use of the bow and making the correct aims towards your enemies, the bow can come in quite handy for you through the New World game. 
It can give weapon damage of about a hundred percent along with weapon damage of hundred and seventy percent with far thrown shots.  
Rapier
It can come in quite handy when it comes to the Player versus Player scenario. One of the best things about this weapon is its speed which stands quite fast. It may not be the best when it comes to crowd control, although it stands quite fit for a one-on-one battle as you are able to target one enemy at a time being. It can also be quite fun to run around as you strike through your enemy and provide you with mobility. You can get the Bleed effect that comes along with the rapier. 
Musket
The weapon can come in quite handy when it comes to defending the place you are in. They do provide some damage, but when paired up with additional skills, you can achieve quite a great damage per second and make this more useful than when you are using it alone.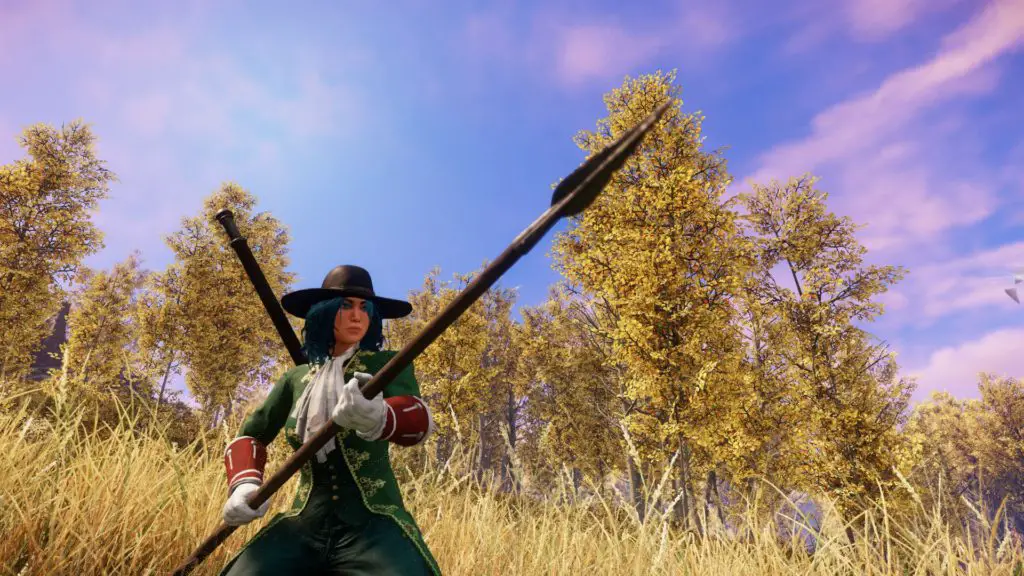 Spear
Another weapon that may be better suited for a one-on-one battle is the spear. It causes some damage and allows you to stun your enemies. Overall, it can be fun to use the spear through the game as you run and hit and knock down whatever may come in your path.
You can get an idea from the description provided of each weapon that many of them have minor uses or benefits while others may have more. Similarly, the description suggested that many of these weapons can work well when paired with additional skills or other weapons as a backup. 
You can use one weapon as your main or primary weapon and use another one along with it as a support. The uses of two weapons combined can mostly provide you with a generally greater damage per second and may help you defend through various attacks on you. 
Summing it Up
Above are the weapons by rankings that you may want to consider using or pairing up with another or avoiding using. It also comes down to each player's personal choice and preference if they wish to work with what one may consider an S or B-tier weapon. 
You can experiment using these weapons while playing the New World game and see what suits you best. As mentioned earlier, pairing these weapons up with available skills can give you higher benefits as well as make it more fun.