New World doesn't need an introduction when it comes down to gamers, and Territory Standing is actually a great part of the game. It's actually a progression mechanism and is meant to determine your Reputation in a specific territory. Territory Standing can be easily gained in the form of levels (yes, just like Trade Skills and Weapon Mastery). 
Leveling up in the Territory Standing will give you a permanent bonus effect or passive buff for the Territory, which improves the quality of life in multiple areas. So, if you want to enhance the gaming experience and earn greater rewards, this guide entails everything you need to know!
Table of Contents
Territory Standing – What Is It?
Territory Standing works like a level up function, but it's based on a per-region basis rather than for a weapon or character. It can be gained by completing the game quests, defeating the long-standing enemies, and indulging in crafting in a region. Whichever task you complete and everything you kill and craft will provide you with a minimal amount of Reputation. 
With time and gaming progress, the Reputation will build up, and once you reach a specific threshold, the Territory Standing will enhance. The progress can be checked from the Territory's position on the world map. Every region in the game has over three hundred Reputations at the moment, which means the gamer will get three hundred bonuses, but the unique number of Reputations is pretty limited. 
So, if you want to know about the available bonuses, this article has everything to help you out!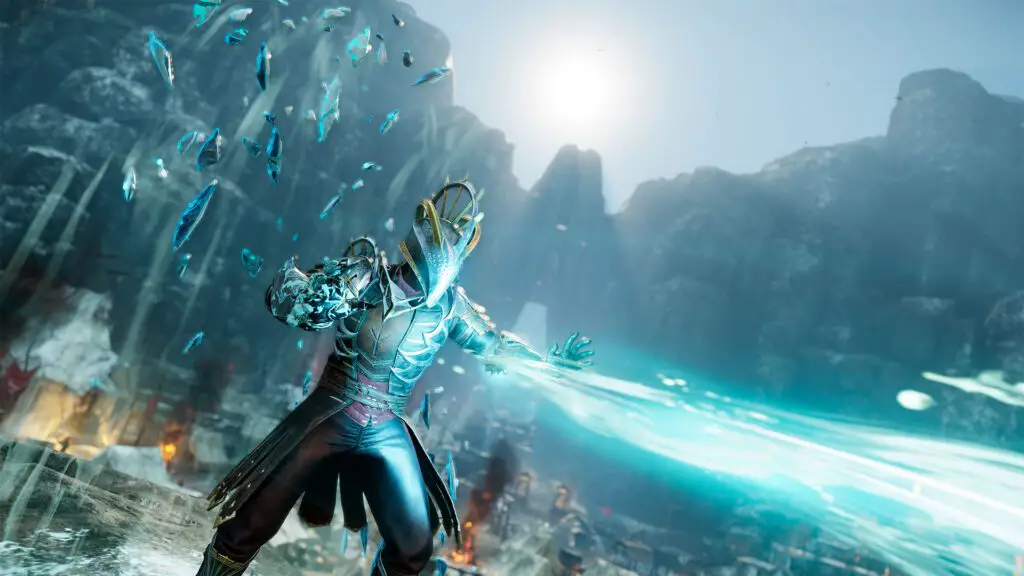 The Available Bonuses For Territory Standing
With the enhancement in Territory Standing, every level of standing will offer a combination of three different bonuses to choose from. The bonuses are determined in advance and will only appear at a specific time throughout the leveling process. However, there are a few tricks that can help you leverage the points and bonuses in a progressive manner. 
Faction Token Gain
It is one of the most popular and niche bonuses out there, and it tends to increase the number of Faction Tokens that you get by completing the Faction PvP missions and PvE missions. This is limited to the merchant and crafting features of the game. The gamers will be able to build up their Faction Tokens pretty quickly without needing the bonus, but it will surely help you get a few additional items for getting higher value, such as Faction Gear and Being Runes of Holding. 
When it comes down to these two items, they sell at a decent rate, particularly in the early phase of the server's life. This is because the Runes are essential for crafting the Satchels, which increases the carrying capacity. On the other hand, Faction Gear makes a great choice for filling out the early-phase gear with flexible stats, which are easier to craft and experiment with. 
Gathering Speed
Gathering Speed is actually a great bonus for general purposes and can be used for increasing the gathering speed, but it won't be something extravagant. Gathering Speed will help you during the early phase before you get the Steel Tools, and create an efficient and faster gathering process. In the early phase, you won't get the Steel Tools if you aren't lucky enough to pick up Sand Flux or interact with Iron Ore. 
It wouldn't be wrong to say that it shines in the early stages the most, but it can be beneficial in the progressive stages of the game, particularly in the Orichalcum and Starmetal mining period. It is needless to say that mining them can be pretty time-consuming and frustrating, especially if there is no similar tier of mining level or pickaxe. 
Housing Items
The housing items are optional because you only need the space if you want to show off your decoration skills. Other than the space, we don't think that Housing Items offer any other value. However, it will surely help you afford space for storing your rewards and Storage Chests rather than limiting the decoration abilities and let you enhance the maximum Storage in the tower, depending on the chest you have and the house tier. 
House Ownership
House Ownership is exclusive to the Standing Rank 10 for the settlements that have housing. It allows the gamers to purchase a house in your Territory, and it's basically hard to skip and can be considered mandatory. The houses tend to function as inns and have a free recall on the timer. However, you can also spend Azoth resetting the cooldown experience, which makes it suitable for the gathering runs. 
Even if it's mandatory, it is possible for the gamers to make the upgrade fall into the early slot without allocating or spending the 9th point and just wait for Rank 10. This is a great trick that helps you net out the 25 extra Storage, which comes in handy, so it's fine to do it multiple times. 
Property Tax Reduction
Property Tax Reduction is known as one of the most beneficial and practical bonuses, particularly when the Company isn't the one controlling the Territory. It can help reduce the weekly property tax that's applied while owning the house in a specific settlement. If the Company isn't controlling the Territory that you are in, it will be easier to increase the tax rate to extract a higher fee for keeping the house. 
It can be really great if you want to own more than one house in a specific area. Having said that, if the house tier is higher, you will obviously get more benefits, such as more chests and a shorter cooldown. 
Standing Gain
This is also known as the Standing Bonus, which helps the gamers get future Standing bonuses but only a little faster. It's an apt way of increasing the Reputation that you get from the Territory for everything that's contributing to it, ranging from Slaying Enemies to Crafting. This one is usually better if grabbed in the early phase. However, as you move forward to the Standing Cap, it won't remain very practical and useful. 
Station Fee Reduction
If you plan on indulging in heavy crafting in the area, it's best to grab this bonus. It is needless to say that base crafting charges aren't very high, but they do add up pretty quickly, particularly if you are refining or crafting items in bulk. It's clear that this is a two for one bonus, and it can directly influence the crafting and refining stations fees. On the other hand, if you aren't a fan of crafting, you can obviously save it for other bonuses, particularly when they hit a point when they don't seem worthy of being grabbed. 
Storage Space
Whenever you get Storage Space, you must grab it right away. This is because it's the only bonus that won't go away if you end up upgrading. Even more, it can be used at the later stages of the game. Storage Space adds up to over 1600 weight capacity to the Storage, which is obviously not compact, right? To illustrate, it can carry over one hundred heaviest armors and weapons or just store ten thousand war materials. Not to forget, you must not pass the bonus. 
Trade Tax Reduction
If you intend on selling and purchasing through the Trading Posts, you need this bonus in your pocket. You can get reductions on the tax, which helps control how little or how much you can sell or purchase things – it's nice to learn. If you are playing as a crafter or just want to merch or flip the items on the market, it will be incredibly useful. 
On the other hand, Trade Tax Reduction is suitable even if you aren't trading very often or extensively. This is because it can help reduce the price of the purchases and one-off listings that tend to cost a lot. The best thing about this bonus is that you don't need to worry about the increment of taxes with the prices. 
XP Gain
This is only good for single points. Sure, it's suitable for the XP gain, and by the time you have worked on Standing for getting meaningful value, you will be able to out level the majority of territories. Having said that, 3% of the bonus XP is more than enough for making small investments, which is the first territory point. In most cases, it happens to be available as one from the set of three, which makes it suitable for grabbing it once but never again. 
This is because it has poor scaling, and there is no way of reallocating or respecifying the Territory Standing bonus at a point. Even if you end up spending on this bonus, it will only be a waste of points.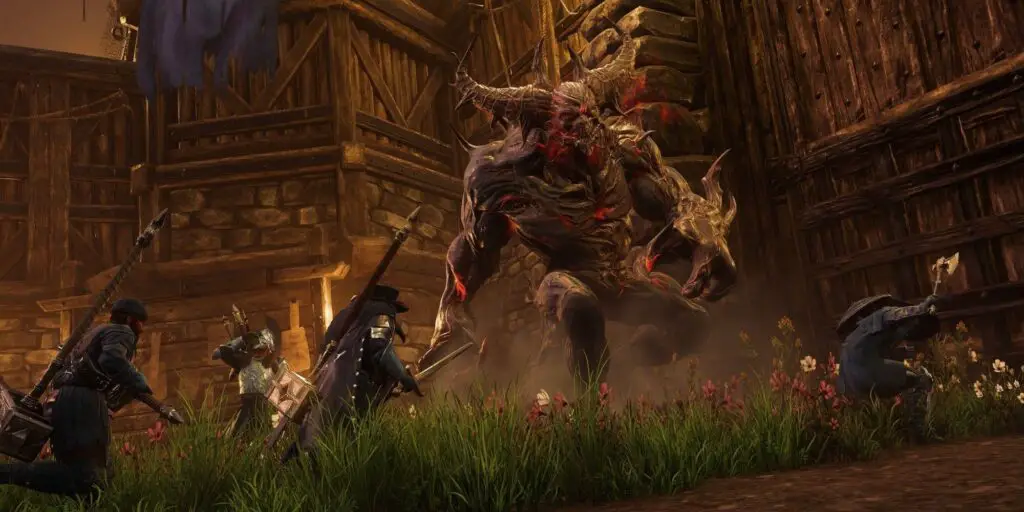 Prioritizing The Standing Bonuses – The Recommended Practices
There are three ways of optimizing the Standing bonuses, and which option you finalize depends on the intentions and goals of the Territory. In addition, it also depends on how soon you intend on acting on them.
To begin with, you have to click on the name of the Territory from the left menu, and it will show the stats panel on the map's right side 
You need to remember that maxing out the Territory will be a long process (it might even take months). However, once you are done maxing out the Territory, you will be getting minimal bonuses, which means everything will be easier to balance. It is best to pause one at five until you have the dedication and time to dedicate more time to the region. Consequently, you can continue with twenty and pause until everything is over 20. Rank 20 is the ultimate point where the diminishing returns shall start hitting harder. 
The Balanced Setup
To begin with, you have to start by taking XP at level one. There is a specific priority that you should follow for grabbing things until you reach the specific stopping point. Keep in mind that they might not cap out in a sequence, and since you only have three available at one level, you can still use it as a priority;
One at level one XP Gain 
64 storage 
1 house ownership
37 standing gain 
10 housing items 
37 faction tokens 
37 property tax 
38 station fee
38 trade tax 
38 gather speed 
It doesn't max out the housing items at twenty, but it will still consume ten points, and the remaining ten are evenly distributed. Keep in mind that it will push the majority of the bonuses to approximately 37%, which tends to be nice. In addition, the diminishing returns will make it challenging to get past the points, but it's possible to get decent effects by opting for a different distribution point. 
For Housing
It's quite similar to the one mentioned above, but it surely includes prioritizing housing over small gains. To grant those things, we are sharing the priority that you have to follow to make sure ( ) appears right next to the card. Keep in mind that it won't cap out in the right order, but it should be a priority to grab whatever you can;
One and level one XP Gain 
64 storage 
1 house ownership 
35 standing gain 
20 housing items 
35 faction tokens 
35 property tax 
36 station fee 
36 trade tax 
36 gather speed 
You will notice that everything is slightly less in everything, as compared to achieving more housing space. This extra housing area will help you place more decoration items, and you will get a higher rating for the houses – it will eventually give you an optimal chance for displaying the house. 
For Tradesmen
This one is important for dropping the housing items and others to reach the specified threshold to be eligible for other areas. The priority will be different, which favors the tradesmen regarding the bonuses. The sequence to follow includes;
One at level on XP Gain 
64 storage 
42 gather speed 
42 trade tax 
42 station fee 
42 property tax 
37 faction tokens 
1 house ownership 
30 standing gain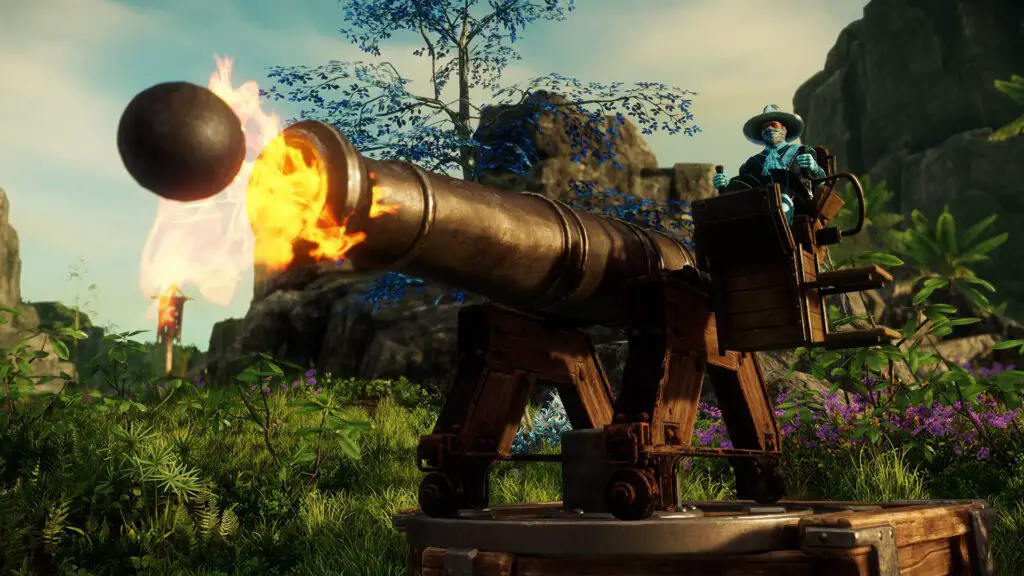 Tips To Gain Better Territory Standing
When you are new to the New World, it can be challenging to get your hands on Territory Standing. However, it shouldn't stop you from playing New World because we are sharing the tips to help you gain better Territory Standing in the game;
Quest Bonuses
A variety of quests designed by the settlement NPCs are likely to have Territory Standing, including the part of some bonuses. It's important that you accept these quest bonuses to accumulate your Territory Standing efficiently. If you want to see how much you are earning with every question, you can check the quest summary before you accept it. On the other hand, you can check the Journal to determine how you are earning with each quest. 
Faction Missions
Whenever you play your part in the Faction Missions, it also puts you on the pedestal of gaining Territory Standing. It is suitable for PvP as well as PvE missions, but you need to remember that you can earn more rewards with PvE. 
Crafting, Gathering, And Refining
Crafting, gathering, and refining are the basic functions of the game, but they work amazingly to net Territory Standing for the players. It means that the players who are into crafting-based play,  won't ever miss out on the bonuses. 
Discovering The Landmarks & Clearing The Mobs
Discovering the important landmarks in a region and combatting and defeating your hostile enemies will obviously give you a small portion of Territory Standing. So, it doesn't matter if you are earning a small amount; it will actually start adding up when you explore the game. 
Cleansing The Corrupted Breach
Cleansing the corrupted breach can seem inefficient and ineffective at times, but once you complete the cleansing, you will actually earn a great range of Territory Standing. It will obviously help you catch more bonuses related to the Territory, and it does a great job at keeping the entire area safe for gaming players. 
Town Board Missions
In the majority of cases, the settlements are highly likely to have the town board missions, and there are various special quests that will help you settle the region – this is because it works on upgrading the infrastructure. So, it's all about playing your part in the game, participating in the quests, and earning the Territory Standing bonuses because they are the ultimate way of improving the quality of game/life. 
Understanding The Territory Standing System
When it comes down to the Territory Standing system, you need to remember that there are various systems that can add up the experience but the majority of beginner players have no idea about them. So, in the section below, we are sharing different types of systems, such as;
Region-Based Leveling System
Many people don't know, but Territory Standing is a well-known leveling system that's designed to reward the players with particular bonuses. For instance, it grants the players extra storage area and buffs while reducing the tax-related charges when specific charges are accomplished within the game's region. The players will be able to choose from three random bonuses whenever they level up in a region. You need to remember that as a player, you won't be able to reset the bonuses that you have chosen, and you've no choice, but you remain stuck. Some of these bonuses include;
Region-Locked Bonuses – the region-locked bonuses are only applicable to the region that's leveled up. So, even if you enter a new region, you won't be able to carry over the Territory Standing. For this purpose, you will need to raise your standing in that particular region if you want access to the same bonuses
Viewing Territory Standings – in case you intend to check the standing in every region, you need to open the man and choose the Territory Standings option. On the other hand, you can also open the settlement to display the status summary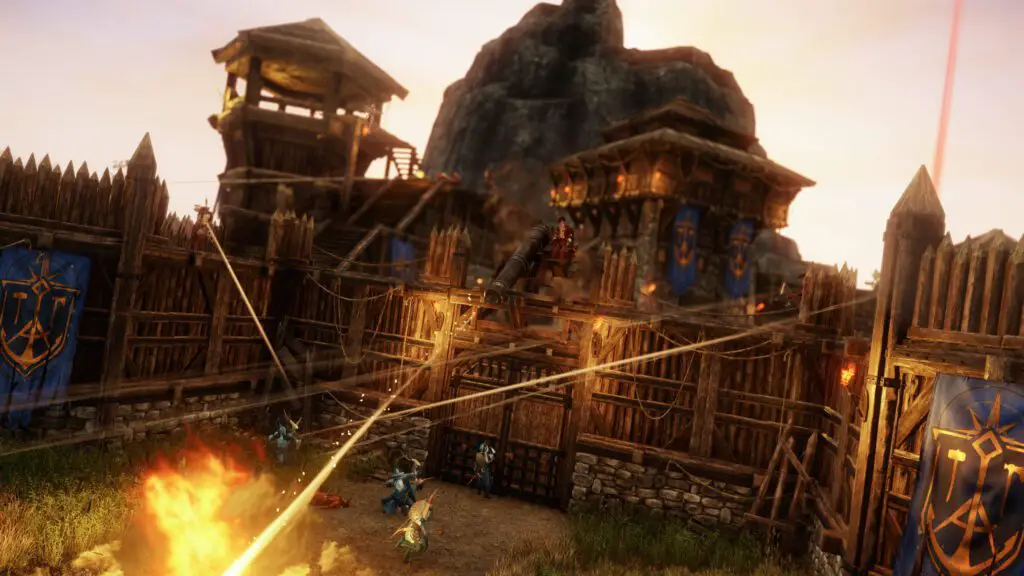 Additional Tip: How To Start Acing The New World
Now that we have shared how you can ace your Territory Standing in the game, many beginner players have no idea about making their mark in the New World, and with this section, we are sharing some tips to help you out. 
To begin with, you have to create your character, with which you need to set your character's name and appearance. There is actually a great range of customization features for different aspects of the character 
When you first step into the Aeternum, there are high chances that you will be on the beach with various territories. Some of these territories include the first light, everfall, monarch's bluff, and windsward. These four are basically beach areas, and they work as a primer that helps you gain additional information about different mechanics. In addition, these quests provide a reasonable chunk of gear, so you can play through the Aeternum 
When you clear your quests from the starting zone, you will be taken to the settlement area. These settlement areas work as the hub for activities, such as becoming a continuous source of exp through faction missions and town missions and crafting 
When you play your way up and reach level ten, you will be awarded a quest where you will be awarded to three factions. The game provides the chance of joining the faction during the question, and when you pledge the alliance to any of the quests, you will unlock a variety of new features 
Lastly, when you join the faction, you will have the liberty to take the faction missions and complete them. As a result, you will be able to earn some tokens, which can be utilized for purchasing the faction armors and weapons. However, we suggest that you complete your PvP missions to farm more tokens 
Not to forget, once you are granted with the benefits, the gaming activities will become extremely rewarding, so you can play with them as you like 
So, are you ready to enjoy the Territory Standing while gaining the best housing and Storage?