Nintendo Switch is the gaming company mammoth Nintendo's newest phenomenon. Since its release in 2017, it has taken the gaming world by storm. A major genre in the Nintendo Switch market has been racing. Racing games are bigger and better than they have ever been in 2022, in-demand and quality. Whether you're a motorsport fan, a car enthusiast, or simply someone who just enjoys driving vehicles very fast virtually, you will absolutely love the games we have lined up in this article for you.
Table of Contents
Top 11 Nintendo Switch Racing Games
If you also love to play fast and thrilling games, just sit back, buckle your seatbelts, and enjoy this lap around this showcase of the best Nintendo Switch racing games in 2022!
Need For Speed: Hot Pursuit Remastered
We begin our list with the iconic remake of 2010's NFS series. This game brings pure driving enjoyment to an absolute peak. You can participate in a bunch of unlawful racing battles in the streets of California, which involve battling between hardcore racers and police officers. Some tasks enable you to poke the cops, while some give you a badge and gun to chase the ones violating the law. 
You can avail the taste of both worlds. The vehicles and environments are stunning, the crashes are dramatic, and the new progressive Career mode brings excellent graphics and good high-octane racing. This game contains a range of racing events that will put your mastery of the game's arcade-like controls to the test. If you want a high-quality arcade racer on the Switch, this should definitely be your option.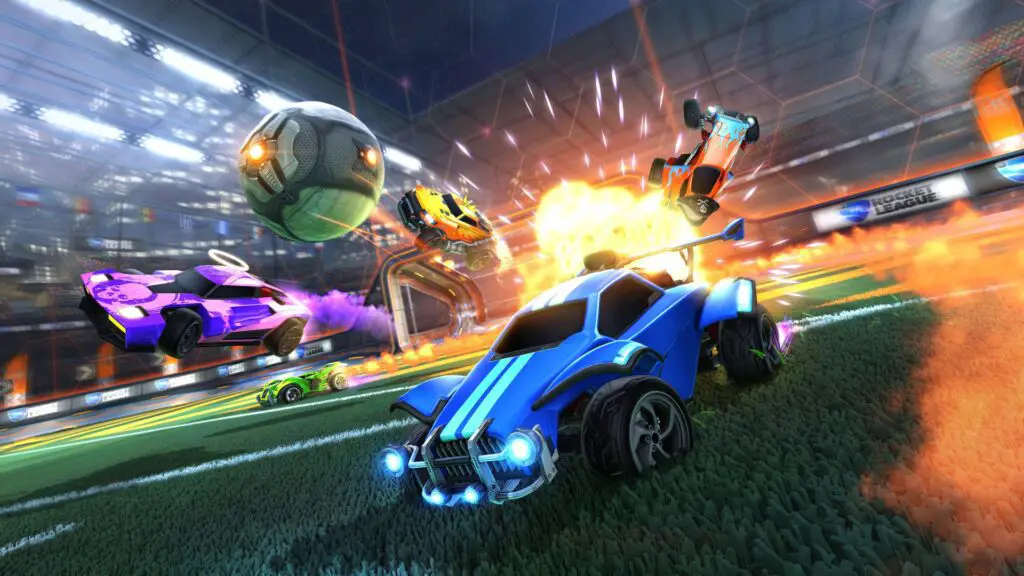 Gear Club Unlimited 2
This underrated game has to be the most addictive driving Nintendo Switch game out there. One of the key reasons for this is the presence of 50 officially licensed exotic vehicles, providing a wide range of options for car enthusiasts. The upbeat background music, as well as the stunning surroundings, are loved by a majority of the players. 
Overall, the gameplay is pretty simple and straightforward. The servers prevent excessive lag, which is a huge plus point when it comes to the racing genre. This is one of the best options available for individuals who just want to turn their Switch on and get immersed into some fast-paced and exhilarating racing gameplay right away.
Mario Kart 8 Deluxe
Of course, our list would be incomplete without the vintage nostalgia-packed Mario Kart that has been going hand in hand with Nintendo for decades, courtesy of the first edition of which was released in 1992. Mario Kart 8 Deluxe is a fast-paced, enjoyable game with an incredible number of tracks and characters to pick amongst. 
It has been considered the finest one in the series due to its interface, which is enhanced by its stunning graphics and groovy music. The developers included five funky modes, one of which is called Balloon Battle, where you pop the balloons of your competitor by using supplies and strategically placing your character's car. Challenge your friends to the multiplayer mode and relive the evocative moments!
Hot Wheels Unleashed
A nostalgia-packed arcade-style game that will take you back to your childhood as you drive around full-speed in little toy cars modeled around the Hot Wheels toy car series. The fast-paced gameplay will keep you locked in for hours as you explore and race multiple different tracks with your friends online or offline in a split-screen mode. Brand-new cars are also available for purchase in-game, almost like you're back in that toy store looking for your new favorite Hot Wheels toy car!
Asphalt 9 Legends
One of the most beautiful and immersive racing games available to play on the Switch, Asphalt 9 Legends ensures to blow you away with its graphics and plethora of unlockables. The variety of cars available in the game will keep you coming back until you've used the best of the best. The best part about it all is that you get to experience all this for absolutely free! A free-to-play racing game that offers everything and more for you adrenaline junkies and car enthusiasts, what's not to like?
Rocket League
Rocket League can be extremely nerve-wracking since it is the perfect blend of football and driving action. To become a pro, you need to master both of these skills on the pitch. If you get bored with the normal mode, just switch up to extra game modes such as 'The Snow Day', where you play with a puck instead of the traditional football. 
Apart from this, the endless customization of your car is an attraction for so many. It even offers you to form a clan with your fellows and sign up for exciting tournaments happening anywhere, anytime. Definitely one of the greatest multiplayer games in recent times, so do give it a shot when you play the best racing games for Nintendo switch!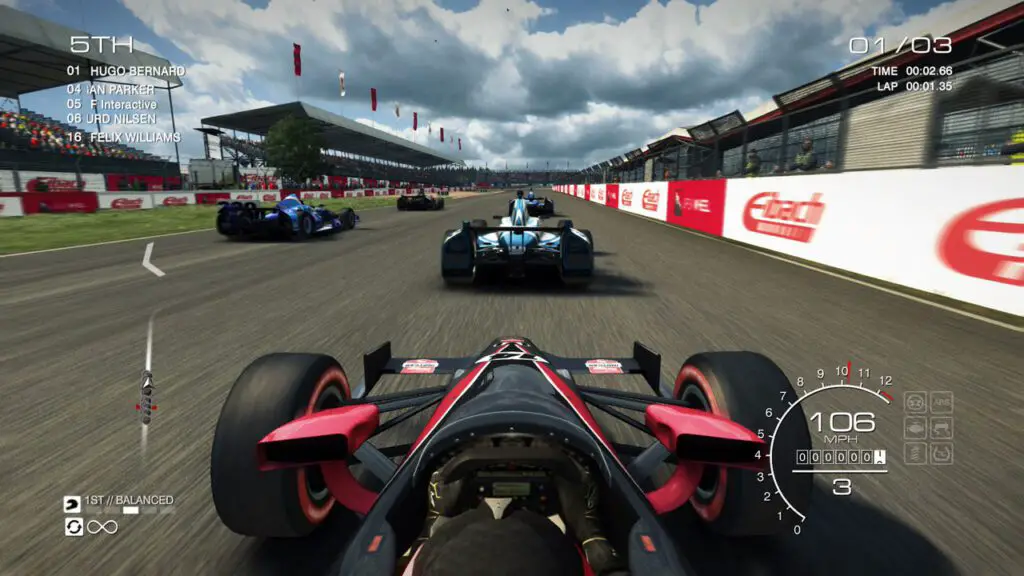 Blaze and the Monster Machines Axle City
A game that caters to children and racing enthusiasts at the same time. If you have been searching for a monster truck racing game with a cartoonish touch to it, then Blaze and the Monster Machines: Racers is the perfect game for you. A racing game is revolving around the cartoon show about Blaze's pals and their shenanigans in the City of Axle. 
While the characters pique the interest of children, the gameplay appeals to older audiences as well that might be looking for some arcade-style racing to burn hours. This game mainly appeals to kids who enjoy the show, but it is still a highly reviewed Switch racing game, so do not knock it till you try it!
NASCAR HEAT Ultimate Edition +
The name says everything about the game. This game here is for every NASCAR enthusiast who thrives on experience a taste of stock car auto racing. The graphics of NASCAR are first-class, offering you a true NASCAR experience with the official teams, drivers, actual cars, and 39 authentic racing tracks. It also includes an iconic night race in the circuit of Bristol and many more. The brand new 'Testing Mode' allows you to mix and match to locate the perfect car setup for each track. If you are a motorsport lover, this game is right up your alley!
Super Street Racer
Super Street Racer is every car enthusiast's dream come true. Not only do you race around streets and cars that are the fastest, but you also get to design your very own. Players get the choice of using various car parts that boost the car's performance and also enhance the outlook. Customization in this game is second to none. 
After that, you can take your custom vehicle on the road and race its wheels off. The gameplay of Super street racer compliments the Switch beautifully. Another huge perk Super Street Racer offers is its user-friendliness in the portable mode, so you can race anywhere anytime!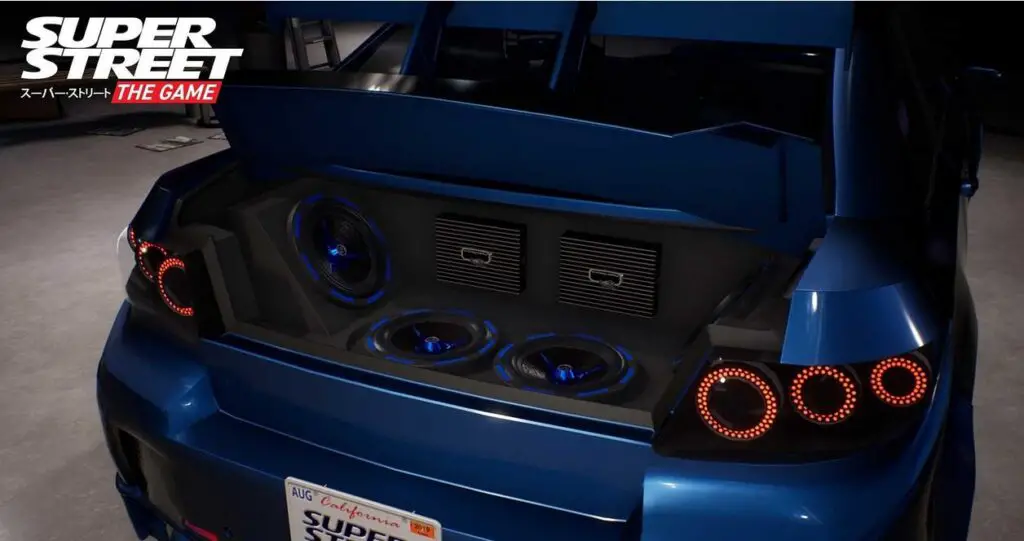 Crash Team Racing Nitro Fueled
Another Classic karting game to top our list off. Crash Team Racing is a remake of the iconic Crash Bandicoot Racing game that came out in 1999. It is, of course, based around Crash Bandicoot, every gamer's favorite bandicoot. When the Crash Bandicoot series first came out with a karting game in 1999, the excitement amongst gamers was unmatched. 
Nothing beats the thrill of driving around in a kart while playing as your favorite childhood video game character. Crash Team Racing sits at the same table as Team Sonic Racing and Mario Kart when it comes to karting games. These three are considered the Mount Rushmore of karting games. 
The remastered version rekindles memories from childhood while also providing you with an improved interface, HUD, and gameplay. Combine all this with a Nintendo console, and you get the perfect karting game experience. If you've recently bought a Switch, then Crash Team Racing should be around the very top of your list.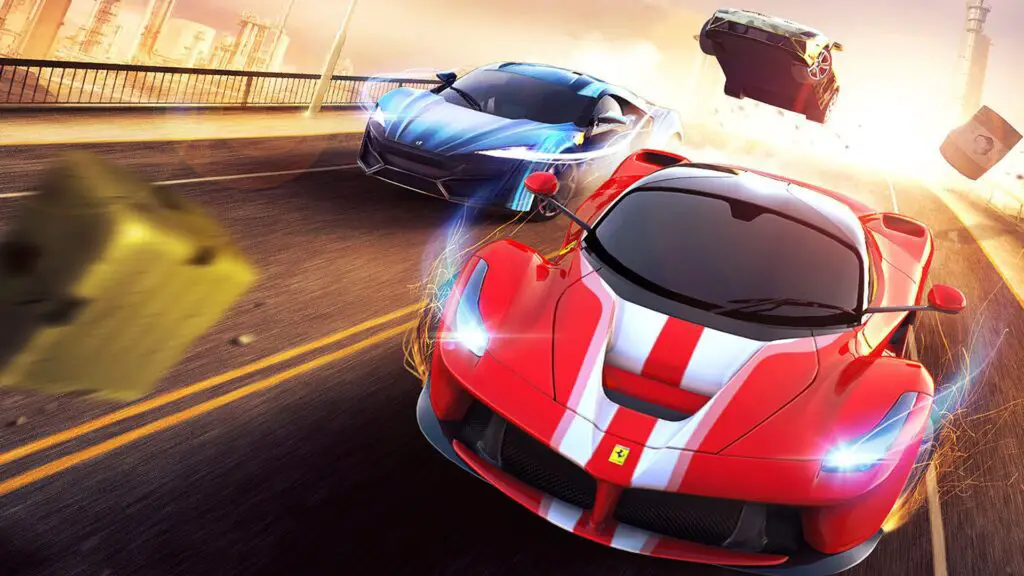 Team Sonic Racing
A karting game reminiscent of the one and only original Nintendo classics. You get to compete as Sonic the hedgehog and 14 other characters from the show. Team Sonic Racing is very similar in dynamics to Mario Kart, so if you loved the Mario kart series, this game should be right up your alley. 
The main appeal of Team Sonic Racing is its team mechanics; the game's approach to the gameplay for multi players is what puts it on this list. If you want a fun and nostalgic game to play with your friends, this is the perfect option for you.
We have summed up all the top-notch Nintendo Switch Racing Games. You can play whatever game appeals to you the most and through it put your driving and racing skills to the test. Hit that throttle and fight for first place. Just remember to keep an eye out for the barrier and ensure you do not crash into it!