Mobile gaming is all about quick wins and a convenient gaming experience but deciding the right games to download isn't as simple as it seems. The Apple App Store is swamped with games, but it can be challenging to avoid the dregs. So, if you prefer to play games on your iPhone, keep reading because we have some of the best games for iOS mentioned here. Are you ready to start gaming, then? 
Table of Contents
Top 10 Games For iOS Users
If you prefer to play games on your smartphone rather than standing in line at the game shop, this section is all about showing you the best games that promise dopamine hits!
Lego Star Wars: The Complete Saga
Star Wars is undeniably a huge franchise, accrediting to the launch of Kenobi. Having said that, you can enjoy the Stars Wars-loaded game. Star Wars: TCS is the 2007 Lego Star Wars port, and this game is designed with content ranging from Star Wars I to Star Wars VI, so hold your expectations if you want something from the sequel trilogy. It's one of the best games for iOS.
Anyhow, with this game, you can play your way through six movies, initiating from the Trade Federation negotiations to navigating your way to a 2nd Death Star. In this game, there are more than 120 characters, and you will need to leverage their strengths to score better. The game is free to start playing with, but after the first episode, you've to pay $7 for the full game. 
Diablo Immortal
Launched with "do you not have phones?" It's actually a reasonably good game. Diablo Immortal is a perfect choice for people who are a fan of Diablo games since it's a full-range game rather than being a cheap imitation. It wouldn't be wrong to say that the game is rammed to its grills through micro-transactions, so hold your breath and get to gaming.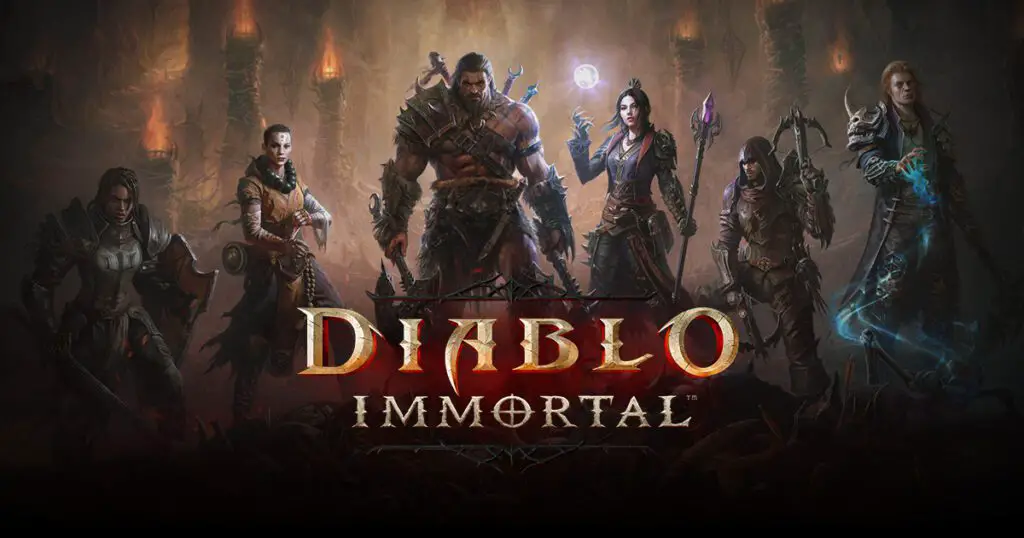 Barbarian Merge
The game revolves around the titular barbarian who has to find its way through the eternal wage war of angels and demons. The barbarian has to explore the sanctuary to secure himself from the demons because it's essential to return to the mortal realm. It wouldn't be wrong to say that some of its features remind us of basic RPG games.
Still, the game makes a fun twist on RPG games when it comes down to inventory management. This is because rather than tucking away the old helmets, axes, and swords, you can merge various copies to create a powerful version. It's undeniably a great twist on the loot-centered game. 
Square Valley
As the name suggests, Square Valley will put you in the Spirit of Valley, and the ultimate purpose is to acquire the land and transform it into a habitable place for the incoming villagers. For this purpose, you've to build houses for residence, animals for farming, and lay down a river to provide access to water. In fact, you've to plant trees for wood. 
The trick to achieving the best score is to remember that every land portion can only suffice a few tiles, which means you've to balance the placement of resources. Honestly, the game has an engaging and fun concept and will keep puzzle lovers engaged for hours. 
Fill the Fridge!
As the name suggests, Fill the Fridge! is all about filling your fridge with yummy goodies that your fridge lacks right now. With the game, you can drag your finger along the goods to put them in the fridge, and honestly, it's weirdly fun. The game starts simple, but the levels become difficult with time, and you will need to make precise presses to accomplish the goodie goals. 
Medieval II: Total War
If you have been a gamer for a long time, you would remember that Medieval II: Total War was considered demanding, but now, you can easily play it on the iPhone. The game costs around $15 and has been integrated with seventeen playable factions to fight, trade, and scheme to build an empire. However, it will take some time to understand the game.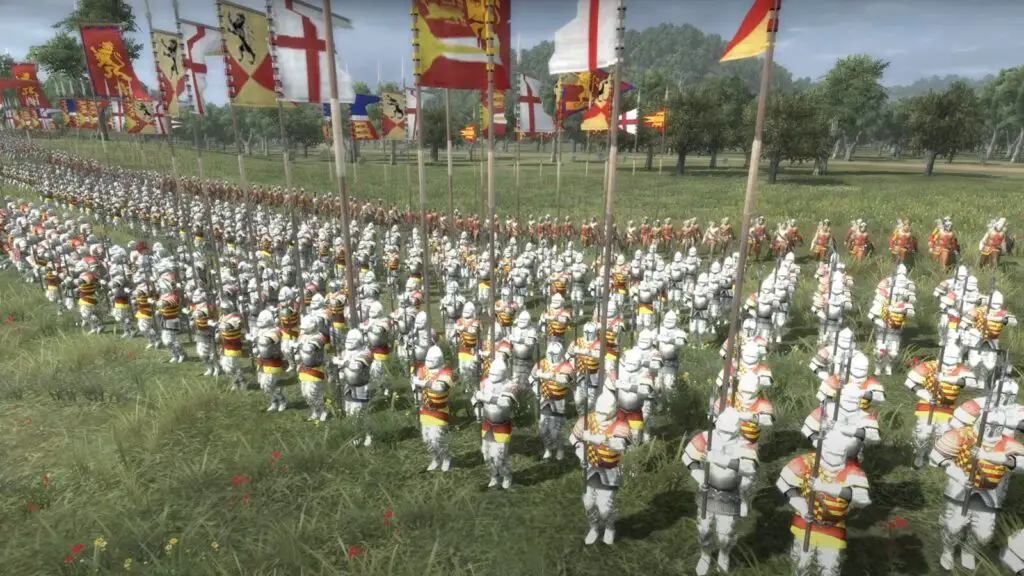 PUBG Mobile
You must be living under a rock if you don't know about PUBG. With the 4th anniversary of the game, there are new features added to the game, such as a colorful theme. In addition, the bicycles are colorful, and there is an advanced aerial battlefield mode that's stunning (it's better than any other royale game out there). Overall, the gameplay is pretty classic, and you can enjoy the ten-minute battles. In fact, there are some aesthetic items that you can flaunt and collect. 
GT Manager
The racing games are pretty awesome, but GT Manager is all about managing your race team. It's preferred as one of the best games For iOS. With this game, you have to build your headquarters, hire the drivers, and optimize the race management day. In addition, you can collect the racing cars from top brands like Audi, McLaren, and Porsche by unlocking them. Not to forget, you can have a one-on-one with the players through an online multiplayer form. 
ARK: Survival Evolved
If you are a fan of survival games, ARK: Survival Evolved is a great game for iPhone users and is integrated with dinosaurs. It's a classic game designed in the survival genre, and it's incredibly easy to see why this game has become the top game on the radar. The game's initial levels are all about surviving, but once you create a solid base, you can start creating a home, train, and ride over eighty types of dinosaurs.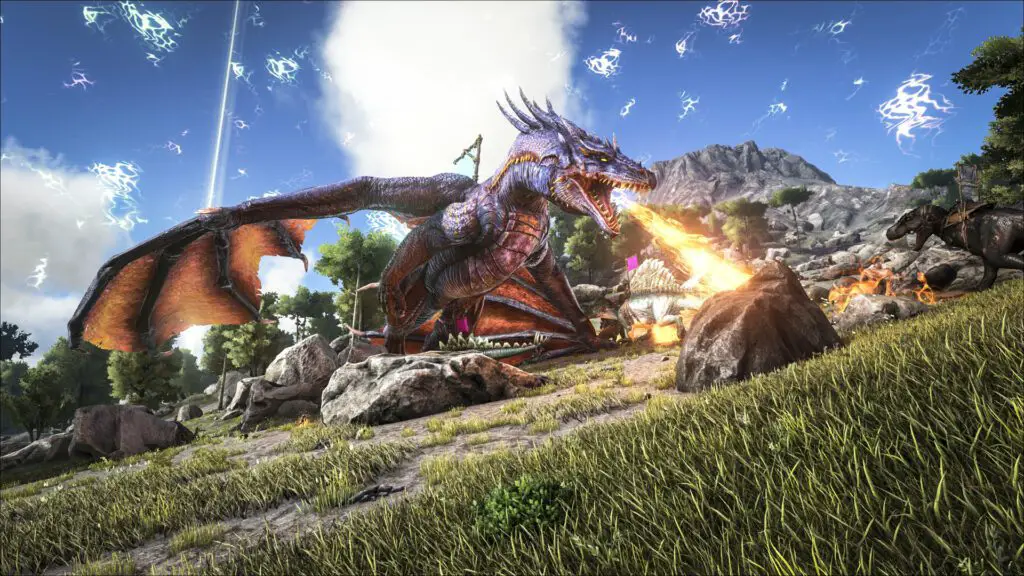 Mario Kart Tour
We haven't seen anyone who doesn't like Mario and his group of foes and friends. Mario Kart Tour is an iOS version of the Mario Kart series, and the gameplay is pretty simple. This is because all you've to do is to choose the desired character and make it race with other characters (the other characters are controlled by AI). So, win the races, collect some stars, and unlock new badges, karts, and characters.
iOS is one of the best operating systems for gamers because you don't need to worry about the smartphone hanging or the screen freezing. In simpler words, iOS can support heavy games, so which of these games will you download?