PlayStation 4 is the original platform. Whether it is good graphics, tremendous variety, or smooth gameplay. Find all-in-one gameplay playing your favorite fighting game on the PlayStation 4. And with hundreds of PS4 fighting games available to play, choosing one to start with is always a difficult decision. The PlayStation 4 provides you with exclusive games, multiplayer and solo games and you can even fight with a squad in some of them.
Table of Contents
Top 14 PS4 Fighting Games to Play on PlayStation 4
Here, we have sorted out some of the most stunning PS4 Fighting Games to play on your console. If you love playing death battles and going into the warzones with amazingly realistic weaponry, these are a few games to select from so you can join the gaming community!
BlazBlue: Cross Tag Battle
A one-on-one game that you can play with your friends. It is a 2D game with colorful graphics and many characters gathered in a single game. It even features many of its characters from series that you might have watched as a child. BlazBlue Cross Tag Battle has a lot of depth and works perfectly. Especially if you like anime PS4 fighting games, do try this out.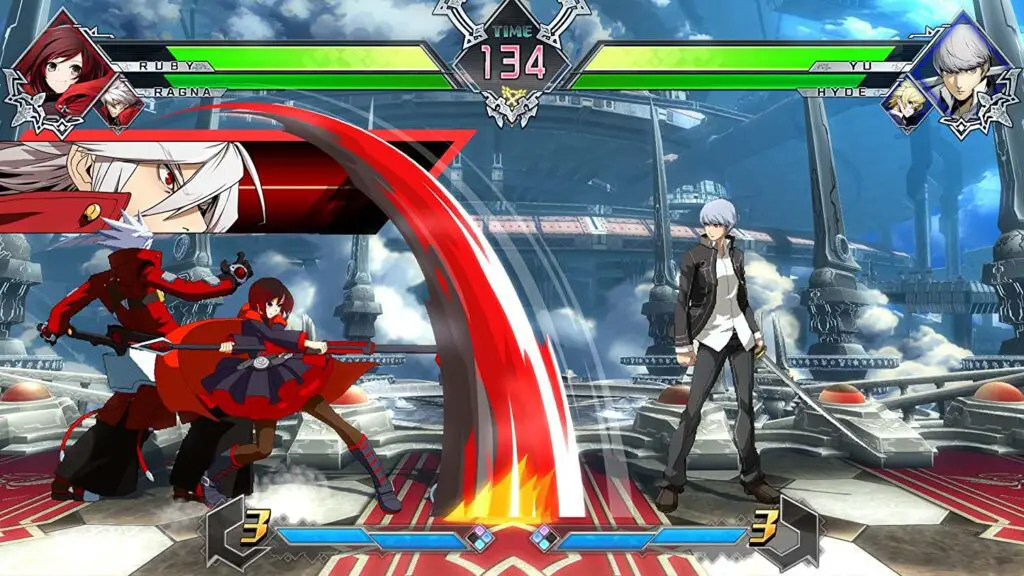 Gang Beasts
Another fun combat game that has eye-catching graphics and unpredictable physics. It allows you to combat with 4 players at once. The best thing is that this game for the PlayStation 4 is unlike the usual action combat games. 
You get sent into a room with the other characters. The area has some weird physics to mess up with and the whole playground is loaded with many hazards. Stay careful of your surroundings and the opponents as well. It falls in the category of a happy and relaxing game where you have fun with your fellows and just have a splendid time while you play a fighting game. It's one of the best PS4 fighting games.
Dragon Ball FighterZ
The Dragon Ball series is a super popular anime series. The game is loved immensely all over the globe. That is where Dragon Ball FighterZ emerges from. You can undergo the fighting and get to play with all the famous cartoons in the anime. Visuals might look like chaos because of how vibrant they are. But the gameplay is super easy to understand. 
There exists a spectacular core set of mechanics. Dragon Ball FighterZ is super addictive. If you are a fan, there is no better game than this for you.
It also has online gameplay so you can invite people to combat with you. 
Mortal Kombat 11
Mortal Kombat is one of the top games when we talk about PS4 fighting games for any platform. It has a history of setting the bar way too high for all other competitive games. The graphics, audio, and variety are breathtaking. One of the best action games to ever exist.
If you like gore and fatalities, this is what you are looking for. The fighting techniques in this game are different for each character. In Mortal Kombat 11, you only see an uplift in every aspect. If you are new to the game, you get an awesome tutorial that helps you understand the gameplay from the very start.
And it is not just the basics of the game you get to learn in the tutorial. Even super-advanced techniques are explained in detail. Truly, this is one of the best combat games to ever exist on the gaming consoles. Definitely, a must-try for all gamers.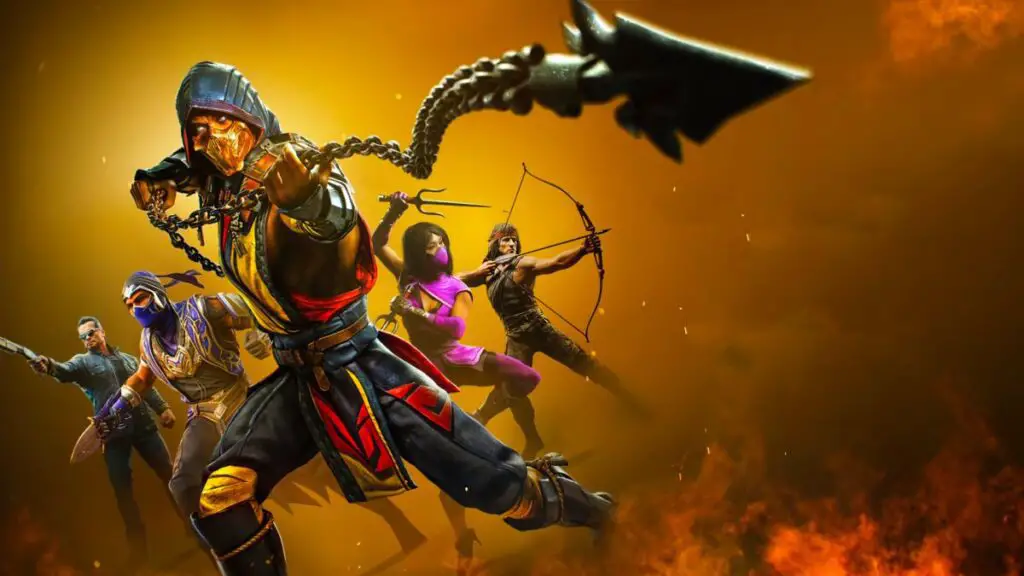 EA Sports UFC 3
This one is for all the sports and boxing fans out there. This is the chance to enjoy the thrill of boxing without having several broken bones. Numerous modes are available in this game. You can train your character, meet fans and have fun. EA Sports UFC 3 also has an online mode so you can box with other people around the globe. Fighting mechanics are great too, so overall it is a solid 10/10. 
As considered amongst one of the best PS4 fighting games, it enables you to learn the secrets and tricks of the boxing world. And choose your favorite players as characters. The animations are very realistic. Probably the closest encounter you can get in a boxing ring if you do not plan on throwing punches in real life.
Tekken 7
Tekken 7 is another super popular game. A newer and upgraded version of the original part, Tekken. The closest and probably the perfect encounter you can avail in combo fighting. The game has a vast array of characters to play with. It allows you to build your characters and also play with the ones already provided. Fighting techniques in the game are one of a kind. 
With the variety this game has, you might have trouble making a decision about selecting your characters and attacks. As a beginner, just smashing all the buttons and crossing your fingers for some damaging combo might be the move. But as you dive deeper into the game, you will learn the combinations you need to win every match you ever play.
Destiny 2
Destiny was a successful game. And hence it is followed by its successor, Destiny 2. The game has a competitive gaming community. This game does not cost you any money to play on the PlayStation 4 which gives almost everyone a chance to try it. 
You can collect your armor and weaponry to strengthen your character and bring diversity to your playing style. You play in the first person as a shooter. Join the community with your fellows anytime and enjoy the gameplay of Destiny 2.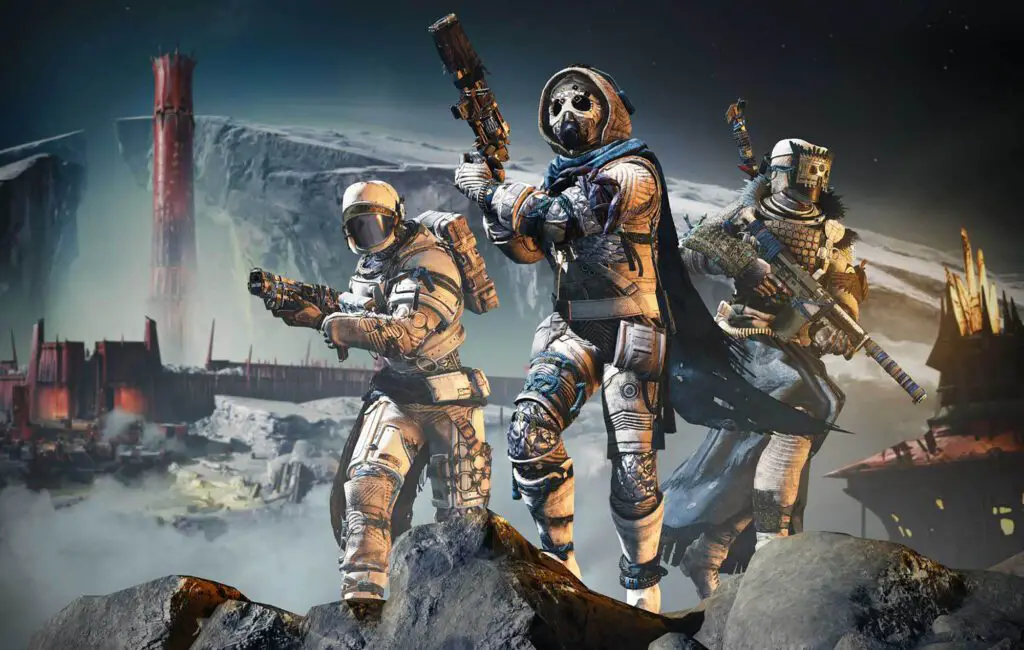 Fortnite Battle Royale
Fortnite Battle Royale was a roaring success. Although the game had to tackle hate from critics, it is just as loved by the gaming world. It also ranked as one of the highest-grossing games that were free to play. The gameplay is somewhat similar to PUBG. Your player drops into a huge area with lots of other characters. 
The map is loaded with artillery, vehicles, costumes and of course, other opponents. Your task is to kill as many as you can and survive till the end. If you are playing in a squad, teamwork matters a lot. You stay together and kill every other player on the map to win the game. Fun to play and simple to understand. The game also has a cross-play feature. So you can have fun playing it with people even if they do not have a PlayStation 4.
DC Universe Online
This is the game of your dreams if you love DC comics. In this online universe, you can customize your very own character and battle with legendary heroes like Batman and superman. Or if you want to team up with them, you have that choice too. 
There is a lot to do in the game. You can fight people, raid the dens of many villains and collect stuff as you move along the storyline. But even when you upgrade your character to a maximum level, there still remains a lot to unpack in the universe. DC fans, this is your chance to join the universe and experience the action yourself. Become a superhero in your own world!
Call of Duty: Warzone
Call of duty is undoubtedly one of the greatest battle games ever available. With millions of fighters in the community and new people joining every day, this game is somewhere on the top of the popularity charts. And rightly so! Call of Duty Warzone has upgraded features with gameplay maps. 
Polished and providing a smooth gaming experience. COD is mainly online and lets you play as solo and squad too. PUBG, Call of Duty, and Fortnite battle royale have similar gameplay with different features. But each game has its own unique perks.
Shadow of the Colossus
A barren and lonely world. The graphics send a chill through your spine. Your task is to fight the monsters that ruined the lively world. Traveling around a huge map collecting artillery and fighting gigantic beasts. Shadow of the Colossus is a remake of the original PS2 game. 
But it is just as amazing, genuinely, even better. It is somewhat different from the regular PS4 fighting games where your opponents are either other players or cartoon characters. Here, you are dealing with huge monsters that can rip you up in a single kick. A challenging yet rewarding game to play.
Dissidia Final Fantasy NT Free Edition
This game has a unique storyline. A war breaks between the gods of destruction and protection due to some reason. You have to team up with the other warriors and kill your opponents throughout the journey. Use various weapons and sometimes some spells to bring the others down as you yourself reach your destination. 
You have to stay alive, pretty much like any fighting game. The game is free to play but you cannot access the story mode that way. However, it is possible to team up with people who have access to the paid version of the game. This way you can play too.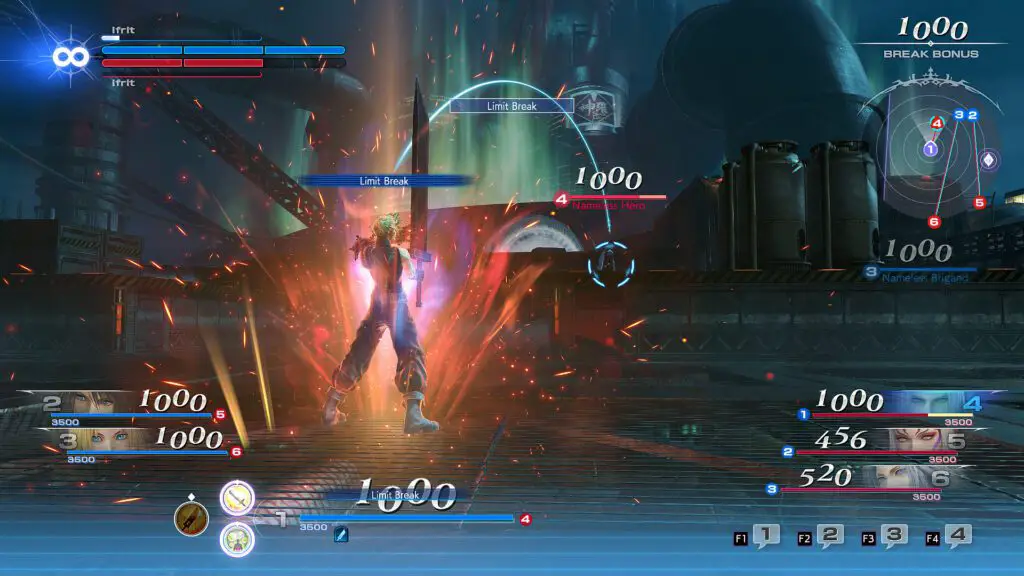 Dead or Alive 6: Core Fighters
This combat game is perhaps the greatest combat game for PlayStation 4 available out there that does not cost you anything to play. The graphics are stunning too and you will not see something like this everywhere. This game is not just limited to time-based demos. Usually, free games only give you a limited amount of hours to play the game. 
If you like the interface and other features, you can purchase some special characters. The online mode is accessible too if you want to play Core Fighters.
The game also consists of a training mode for beginners and new players. So if you are clueless about how to play this game you can try out a few training games first before you dive into the actual game.
Paladins: Champions of the Realm
A shooting game with over 30+ characters. A fun game with multiple unique twists. You can even combat a huge tree and use a snakehead to shoot your opponents. 
A typically crazy and fun-filled fighting game. You can use cards to attain abilities before you begin the match. Definitely, a combat game you can download if you like shooting games but with a bit less gore and fatalities.
That is all for the best PS4 fighting games available. You can choose from the vast variety of genres and download your favorite game on your console. Join the action-filled gaming community today and play PS4 fighting games from thousands of games available for you.