If you are a diehard fan of video games, then you should know that the new game, released in august 2022, will become the next game on your bucket list. Cult of the Lamb
is a rough adventurous-action game created by Indie developer Massive Monster and released by Developer Digital. This game can be played on PlayStation 4, PlayStation 5, Xbox One, Xbox Series X/S, Nintendo, and more. The idea of the game is related to the lamb whose life is safe from a god-like stranger called 'The One Who Waits,' The goat repays his kindness by forming a loyal legacy under his name and defeating the enemies.
Table of Contents
Top 10 Tips and Tricks for Cult of the Lamb
In this article, we will provide some helpful tips and tricks so that you get the upper hand while playing as a beginner or pro. 
Let's discuss each below in detail:
Tip 1 – Don't Be Afraid to Attack and Run Away
Cult of the lamb comes with four difficulty levels, which depend on what you are looking for. One of the most important tips is to go and hit whenever you encounter an enemy and then run away. Do not give your enemy the chance to hit you. Besides hitting and running, you can defend yourself when the enemy is hitting you. Unfortunately, it is not the same for all enemies; this strategy is limited to some enemies.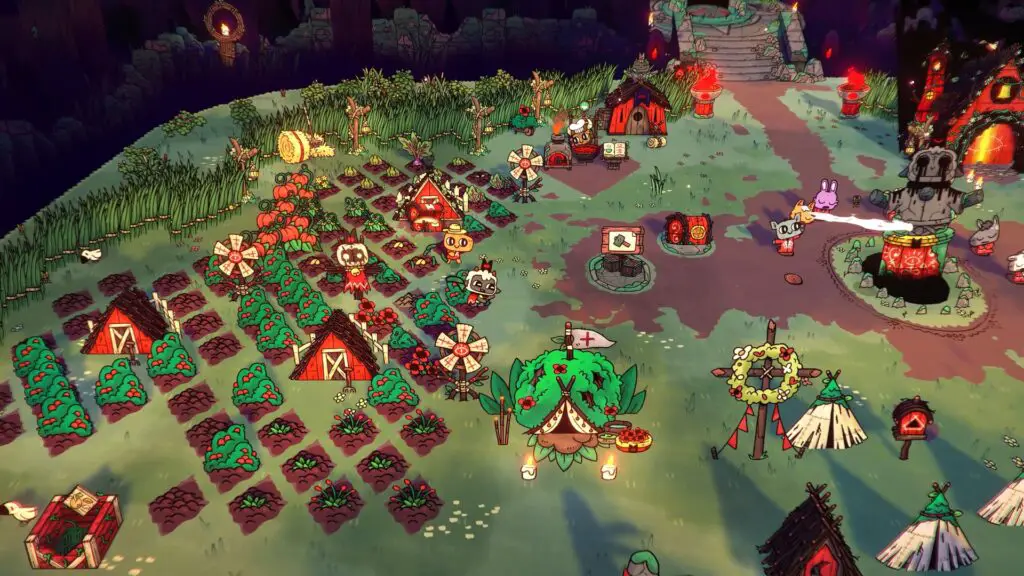 Tip 2 – You Can Touch Most Enemies
Over time from a neophyte, your level goes up in roguelite, and you will find multiple ways to die. This is because you encounter new enemies every time on the battlefield and learn how they react or play in the arena. So another tip is that you can touch many enemies in the field without getting any damage which means with the help of such methods, you can combo them efficiently, which is a very similar technique used in many games.
Tip 3 – Don't Stress Too Much About Your Cult's Faith Dropping To Zero
When you are playing games, you need to keep your followers jubilant as they trust in you. That's the reason they follow you, not others. You need to clean their poop; otherwise, they will unfollow you. You have to follow what they are saying. What are they asking you? You will soon lose popularity if you neglect them or shut your eyes.
When you're streaming the game for consecutively 19 hours or more, your cult faith may hit zero many times, which means you are going to lose some followers, or they will leave by stealing 10 coins. Don't be afraid your game is still on, not over yet. Just try hard to keep them happy all time as much as possible.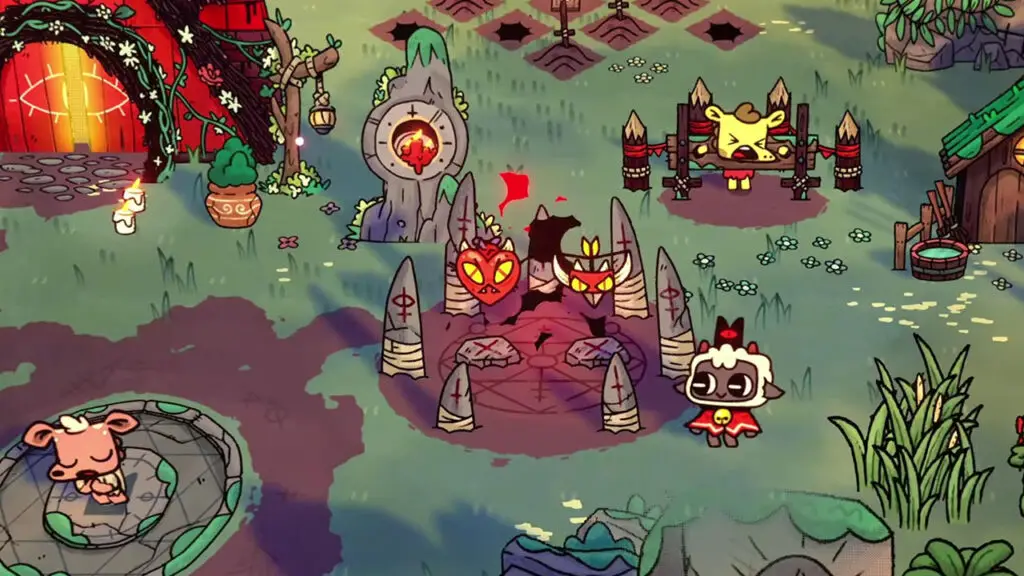 Tip 4 – Stunlock, Your Enemies in Cult of the Lamb
Stunlock is another tip and trick often used in the Cult of the lamb and many other games, which means that you can freeze them by attacking the enemies multiple times. As a result, they cannot attack you back. It is only possible when a group of enemies does not surround you.
Tip 5 – Time Passes While You're on a Run
There are two main segments of this game, taking care of your beloved followers and the other part related to fighting the enemies while you are on the run. This means that when you are on the battlefield, you are just passing your time by exploring the things in the field or looking at the strategy of your enemies. This means your followers will follow you but get hungry soon, so manage both parts by freezing the time.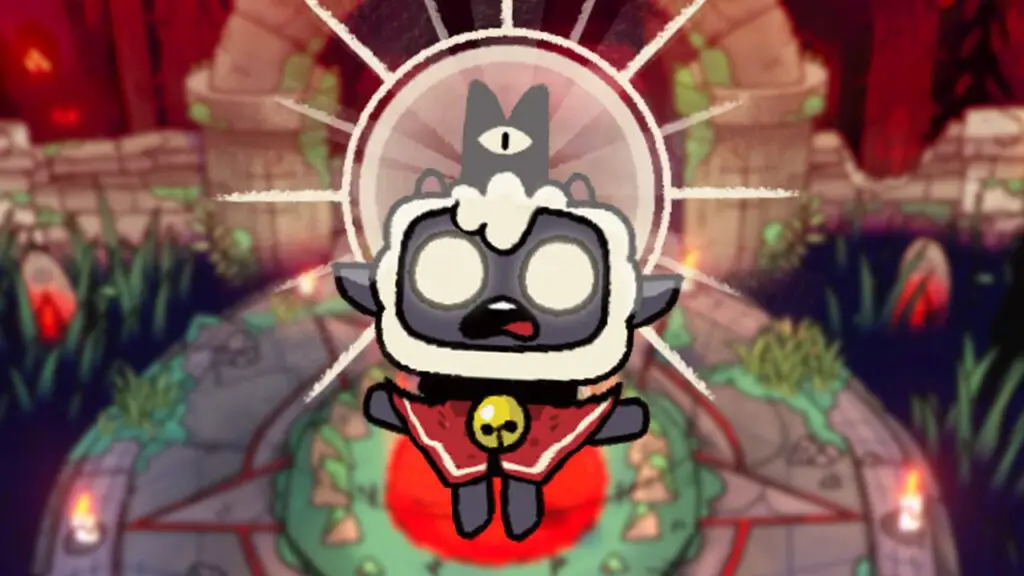 Tip 6 – When You Find Vendors Selling Tarot Cards, Buy Them
The most crucial thing is to find or explore the Tarots Cards in each dungeon as they are term as bonuses that can change the tide of your run but are only limited to the dungeon, so if any vendor is selling these cards, buy them it can be helpful in the dungeon.
However, in the game of Cult in these games, you complete a dungeon with the help of 10 cards, which provides you with extra helpline speed-up attacks and much more.
Tip 7 – Curses Are Extremely Strong in Cult of the Lamb
Curses in Cult of lamb are considered functional magical abilities, and they will give you the feel of playing an RPG. If you use them once, you can get them back. 
With the help of these curses, you can destroy enemies, bosses, and all forces, but you should use them when needed, as they are too powerful.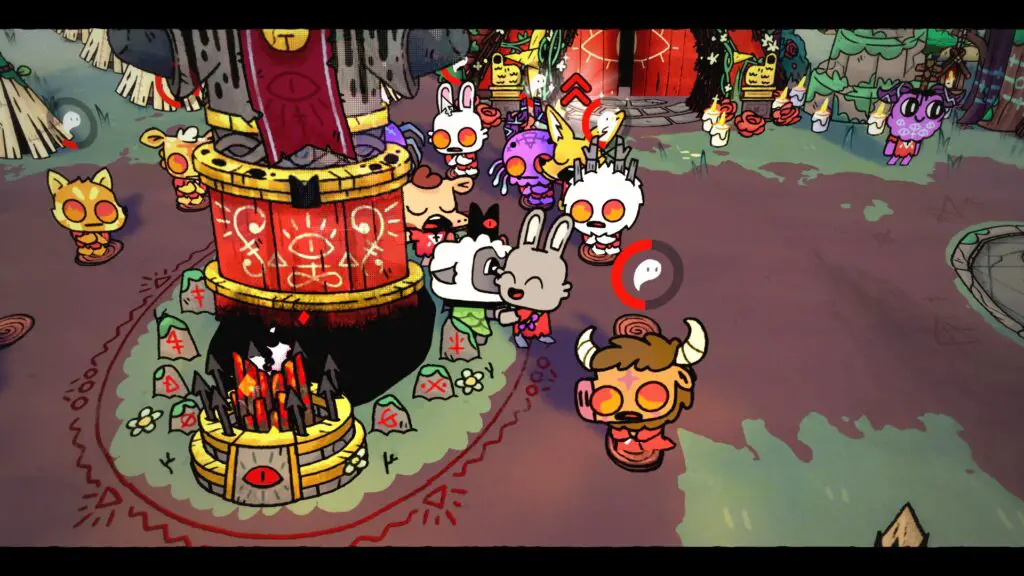 Tip 8 – Focus on Upgrading Your Cult before Decorating
Cult of lamb provides you with many cosmetic items for cult compounds, but the time allotted is too short that you rarely focus on them. However, the game itself pushes you to use your followers to form resources to empower your lamb so that it can tackle the enemies; you need to make sure that you keep on upgrading your Cult.
Tip 9 – Break Resources to Bring Back
If you are struggling around to form new buddings or even just small items like beds, break the parts of your environment for assets when you are going for a run. The most common things you will find are grass, flowers, mushrooms, and other objects. I would recommend getting the grass eaters. In this way, your followers will not mind eating grass meals, and you may also encounter some of the rooms filled with gold or health.
Tip 10 – One of the Best Buildings to Unlock
When you reach tier 2 in Cult of the lamb, some features and buildings automatically unlock, making your life easier. The first one I suggest is that you scroll into Demonic Summoning Circle; these buildings let you temporarily convert a follower into a demon into a buff.
Reaching tier 2 for your Cult unlocks a few of the best buildings to make your life easier. The first one I recommend looking into is the Demonic Summoning Circle. This building lets you temporarily convert a follower into a demon for a buff.
Secondly, to make things smoother, you can also upgrade the demonic Summoning Circle, and with the help, you can bring a new follower, which makes a massive difference in the crusade run.
Conclusion
We hope the above tips and tricks help you out when playing Cult of the lamb; these tips and tricks will help you gain some popularity and upgrade your tiers with time.