Video gamers are always on the lookout for some nice games and one can find video games in every genre that you can imagine. Ranging from role-playing games to adventure games and battle-royale games to simulation games, there are various forms of life simulation games but nothing matches the rich yet addictive experience offered by farming simulators. 
Table of Contents
Top 12 Farming Simulator Games
Steam is the ultimate playing destination for video gamers (yes, we know you can discuss and create games as well). However, with the hundreds of farming simulator games available on Steam, it can be challenging to choose one, and with this article, we are sharing some of the best farming simulator games that you can play right now!
Rune Factory 4 Special
This is one of the most enjoyable and wholesome farming simulator games that's based on fantasy and it wouldn't be wrong to say that farming is only a small piece of the pie. While there is an incredible range of land plots assigned to you for planting crops and raising cattle and livestock, it also allows the gamers to enjoy other activities in the fantasy world. 
For instance, you can make relationships in the town, attend the town events (or lead them), and you can make your way into the dungeon-crawling RPG scenes to achieve a stronger place – in fact, you can go on quests and cook. The best thing about this game is that every action teaches you something, so you can become an efficient player.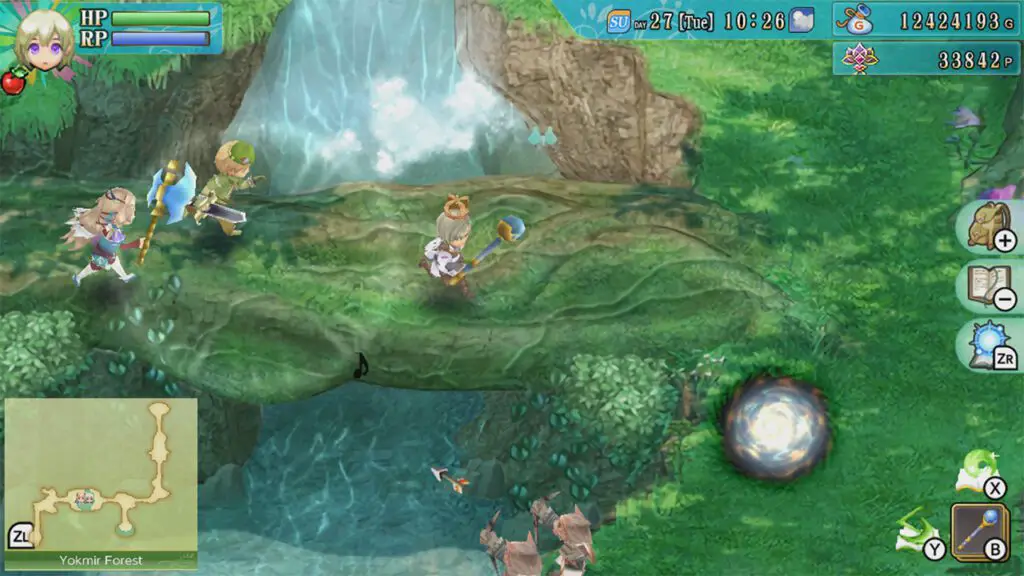 Grow: Song Of The Evertree
This is one of the latest farming simulator games as it was launched in December 2021 and is designed with freeform exploration. It helps you enjoy an appealing narrative with the sound of a vibrantly lush fantasy world and the sights that will captivate you. As a player, you play the role of Everheart Alchemist but the character is customizable. 
As far as the farming activities are concerned, there are tons of them and you can help restore the Evertree. You can plant a biome seed to grow the land where you can do farming and make it fertile. On top of everything, you can build new villages to bring in more population in the townsfolk. The game is available on PC, Nintendo Switch, PlayStation4, and Xbox One. 
Farmer's Dynasty
Farmer's Dynasty is one of the best RPG and hybrid farming simulator games, in which the protagonist returns to the old family farm after living for years in a city. Honestly speaking, the storyline isn't very strong and you will have to do farm construction before getting to the real farming part. Still, the game has loads of features and gameplay to offer. 
For instance, you can build a farm by cultivating crops. In addition, you can undertake various quests and build relationships with townsfolk. In fact, you can stop playing and choose to settle down for raising a family – it's a complete experience. As far as the availability is concerned, it's available on PC, Xbox One, PlayStation 4, and Nintendo Switch.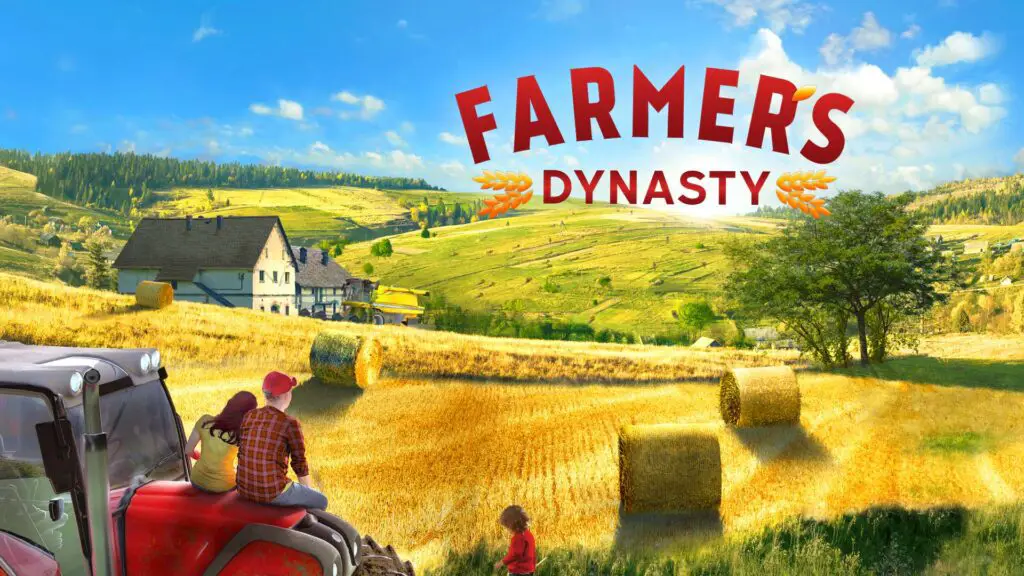 Garden Paws
The game has a common storyline when it comes down to farming as you inherit the farm your grandparents left you. However, the game is designed with a unique spin on the story as you can play the animal character (it's truly adorable) and everyone else in the game is an animal too. The players can discover new places while farming and crafting. 
The features are immersive and you can indulge in constructing your own place while ensuring proper settling of the new infrastructures. In addition, the players can run their shops and there is a multiplayer feature available, so you can share the game with your friends. The game can be played on Mac as well as PC, so sign up on Steam today!
Staxel
This is a PC game but you can play it on Steam as well. Honestly, the game seems like a ditto copy of Minecraft when it comes down to the voxel aesthetics but it has some unique additions too. It provides an exceptional farming-sim gaming experience, so you can focus on farming. For instance, the players can build a farm and maintain it. 
In addition to building and maintaining the farm, you can raise livestock and cultivate the crops to sell them. Moreover, you can raise some fish in the ponds. With Staxel, you can also be friends with local villagers and go on the quest with them to gain top scores. 
Slime Rancher
This is one of the quirkiest and most unique farming simulator games out there since it's set on a planet far away. As a player, you can control Beatrix LaBeau, who is a well-known rancher who managed to move to a planet to start a new life (yes, on the ranch, of course). The game players can catch and breed different species, which are known as Slimes. 
You need to care for them while expanding the ranch by growing the crops. In case you are worried about an inflow of money, you can sell Plorts for that. What's best about this game is that you can discover the hidden mysteries. In addition to Steam, the game can be played on Mac, PC, Xbox One, and PlayStation 4.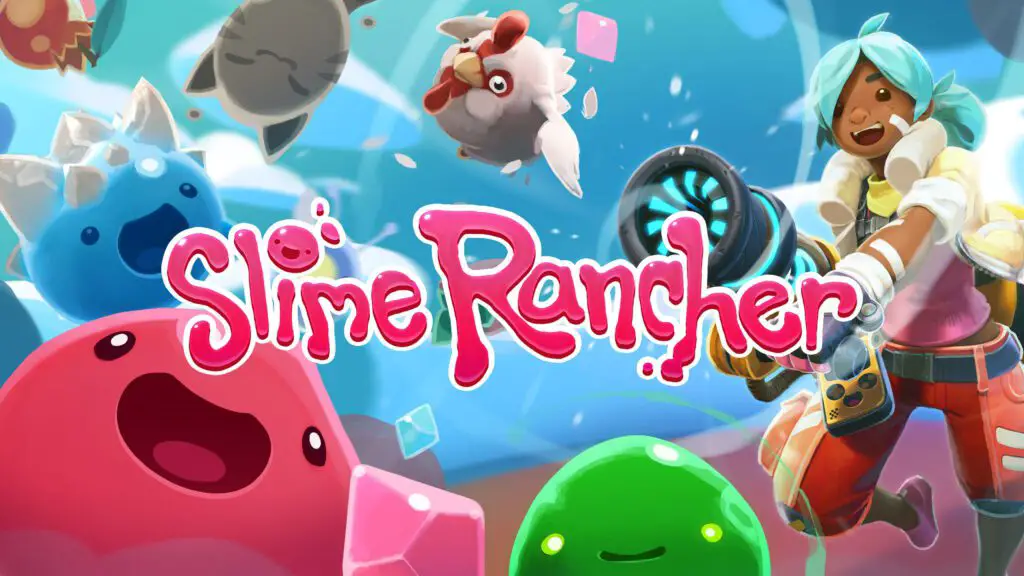 Farming Simulator
Well, the name is pretty forward and it's actually a game series that's based on farming. The games are released every year and take on a realistic approach when it comes down to farming simulations. With every game, the player can run the farms, grow their crops, raise some livestock and cattle, and sell these products and animals to earn profit. 
Yonder: The Cloud Catcher Chronicles
It wouldn't be wrong to call it an open-world adventure game and there are some extremely wholesome elements of farming simulator games. The players can build multiple farms across a variety of biomes, ranging from fish to cattle. The game has tons of activities to offer but you can play the game at your own pace. In addition to the conventional farming entities, you can track down the sprites and explore the ecosystem. 
Moreover, you can become friends with other characters in the game and complete the quests to earn a great reputation and score. The Cloud Catcher Chronicles is available on Steam but you can also download it on Nintendo Switch, PC, PlayStation 4, and Xbox One. 
Story Of Seasons: Friends Of Mineral Town
This game is a well-known 3D remake of Gameboy that was launched in 2003. Ever since the remake, every player has been dying to see what has changed and stayed the same in the game. Truth be told, the game's core has not changed because you have to run the farm, make relationships, and discover new areas and products. In fact, you have the option to start your own family. 
Sakuna: Of Rice And Ruin
The game seems like a side-scroller combatting game on the surface level, but since you have to play the role of Sakuna, who is a harvest goddess, it makes absolute sense that farming will be an important part of the game. For your ease, the game has been categorized into two genres, known as farming simulation and hack & slash levels. 
Farming can be a bit complicated because you need to be extremely particular about the watering frequency and volume and the right type of fertilizer. As a result, you will be able to grow a variety of rice on the farm. Every variety of rice changes the way the goddess combats. 
Story of Seasons: Pioneers of Olive Town
The game is loaded with fan-loved features as compared to its predecessors. The players tend to inherit the old farm of the grandpa and they need to fix it up. For instance, you have to expand the farm size, grow some crops, and raise the animals to make nice scores. In fact, you can initiate a romantic relationship with the characters and start your own family.
If you like the game, you can purchase the Expansion Pass, with which you can enjoy regular updates. For instance, you can get more candidates for marriage. 
Farm Together
It's one of the most stunning farming simulator games that you can play on your own or with your friends. The gameplay mechanics are intricate (wouldn't be wrong to call it complicated) but the gaming style is pretty relaxed. The game has a real-time system, which means it can continue even when you don't play. There is a whole range of features available as you can grow the crops and tend to them. 
With Farm Together, you need to take care of the animals to expand the farm. In addition, you can unlock new furnishings as well as the buildings. If you are concerned about availability, you can play it on Nintendo Switch, Xbox One, PC, PlayStation 4, and Mac.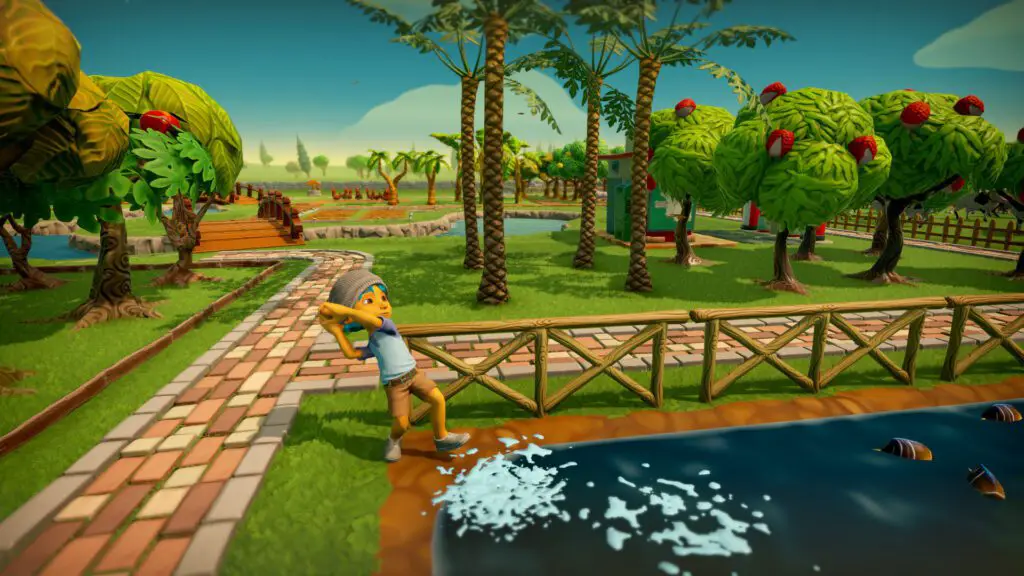 The Bottom Line
The farming simulator games are perfect for video gamers who like to enjoy a laid-back gaming experience with a bit of competition. This is because you can expand the farms or you can get married or make friends, whatever you like. So, which of these farming simulator games will you enjoy on your Steam account?