Racing games are a perfect stimulant for a quick dopamine and adrenaline rush. There is no better feeling than nailing a corner exit around a fast racing track! Every person has a part in themselves that wants them to drive a car full speed on the edge, and race with others to see who's faster. Racing games provide you with exactly that experience virtually, that is why it is such a popular gaming genre.
Table of Contents
Top 13 Racing Games for PS3
PlayStation3 has been a host to a wide range of high-profile racing games that are exploding in popularity to this day. If you prefer exhilarating and intense racing games then settle yourself, tighten that strap and savor this drive around our presentation of the greatest PS3 racing games.
Need for Speed: Carbon
Need for Speed: Carbon takes racing on PS3 to a new level. Gamers may customize their automobiles, add emblems, and tease the policemen to their hearts' delight, just like in previous NFS editions. A super enjoyable game with excellent graphics. This installment stood out the most because of its 'Canyon Battles' where your life is at stake. One wrong move on the narrow path means death. Offering a range from quick races to multiplayer, this game is a complete package that you do not want to miss out on. 
The brand-new crew-forming feature allows you to have your own racing gang where each individual has unique capabilities. Who does not want a tiny bit of help with hard racing rivals, right? After all, there is nothing that matches the immense car junkies-cop pursuits that last several hours. The NFS franchise has produced a number of iconic racing games, but Carbon just seems to have a special place in every hardcore fan's heart, purely because of its natural racing game style which embodies the NFS franchise perfectly.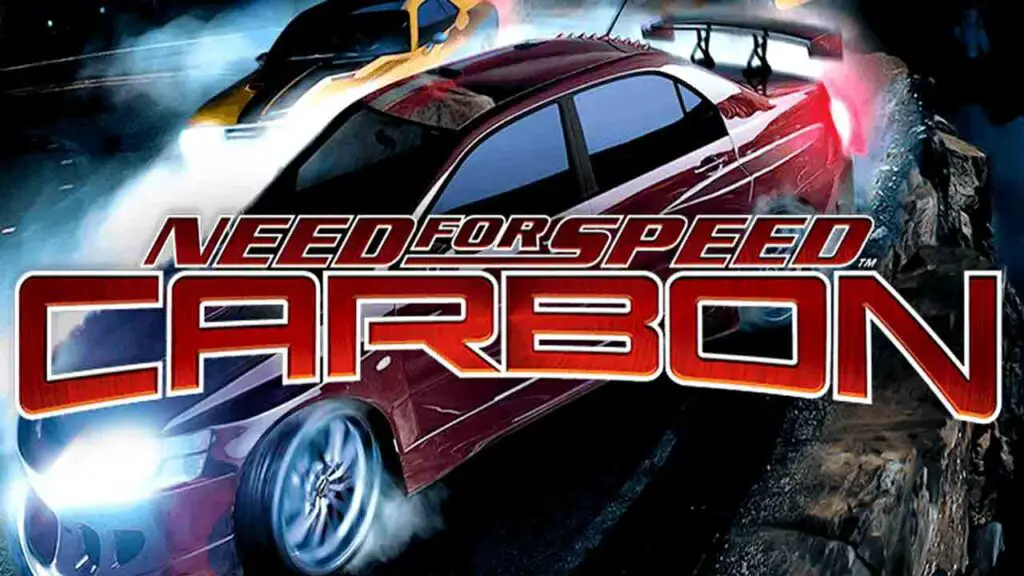 Sonic & Sega All-Stars Racing
A karting video game reminiscent of vintage games like Mario Kart. Play as 20 characters including Sonic & battle with your friends to see who comes out on top. All-Stars Racing offers its players three modes which include Time Attack, Arcade, and Grand Prix. Unlockables such as special forms of other characters are also available, which players can unlock by completing a series of tasks in the game. 
This Karting masterpiece provides its players with plenty of playtime and the multiplayer experience on offer in a karting game is unmatched, making this game a staple in the karting game universe. Karting games are overlooked these days in comparison to simulation and arcade racing games, even though the gameplay and entertainment in the former are still on the same level, and Sonic & SEGA All-Star Racing proves that to us.
Pure
Are you an off-roading enthusiast? That too on thrilling quad-bikes? Or a mechanical engineering aficionado? If yes, then Pure is your dream video game. This vertigo-inducing off-roading racing game allows you to assemble your bikes from scratch. It has a standard racing mode, sprint mode, and freestyle mode that will pit thrill-seekers against competent opponents and let them accomplish heart-pounding aerial acrobatics. 
Pure provides an adrenaline-pumping experience unlike any other in the genre, with astonishing big flying jumps and breathtaking aerial tricks. It is quite satisfying to find the correct balance between boosts and stunts. Players compete with their quad bikes in various locales throughout the world, performing stunning acrobatics at dizzying heights. The game has an advanced system to detect the type of tricks performed. So show off as many stunts as possible before you run out of gas.
Split/Second
Do you fancy taking risks to get rewards and incentives? If yes, then Split/Second is your ideal choice. This is a destruction-based combat racing game where players are wrecking everything in sight in their quest for gold. Visuals combined with the sound effects create a flawless combination that a gamer would want from a demolition game. 
Players need to pull off wild drives in order to survive. But that does not sum up this game yet. You can even bombard bridges from helicopters, blow up the buildings and indulge yourself in every other action-packed activity. Each outrageous move charges the power meter, allowing players to unleash massive explosions. Block roads or alter the route, it is totally up to you. Just create a hindrance for your opponent. A must-buy for racing fans.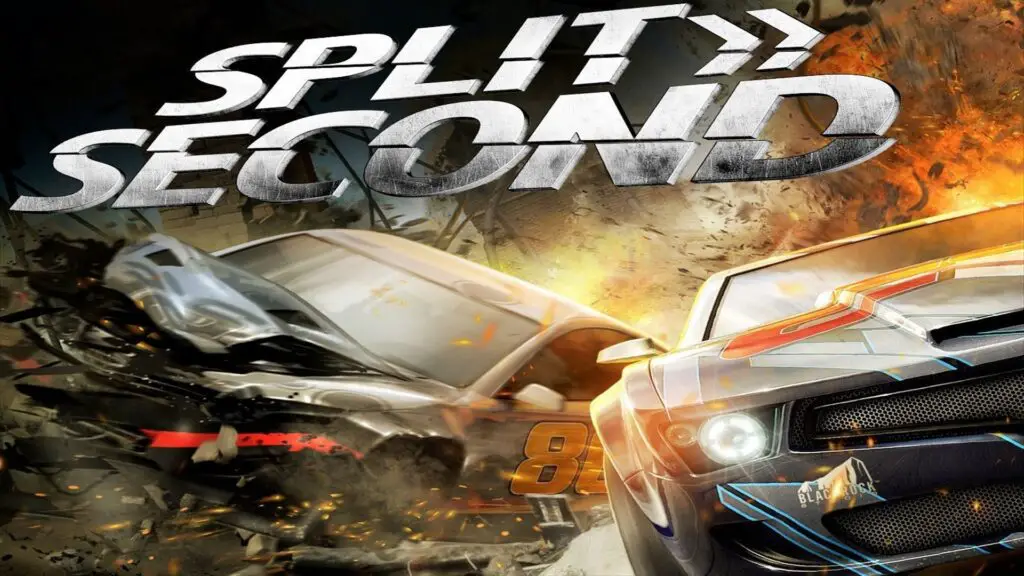 Driver: San Francisco
If you're in search of a game that offers you an immense story along with some real hardcore racing then look no further than this edition of the Driver game series. Racing games are hardly story-oriented and even if they are, the story is not put together very well, but Ubisoft was able to provide us with this masterpiece that covered all bases. 
San Francisco not only had an elite storyline but also a wide range of cars which the Driver series lacked in the past. The gameplay and vehicle handling leave the players in awe as they speed around playing as FBI agent John Tanner. San Francisco is one of Ubisoft's best creations and a fan favorite. The players have been itching for a remake for nearly a decade, and if one day Ubisoft does make one it is set to be a hit the minute it is released.
Colin Mcrae: Dirt 2
In the mood for some off-roading? Dirt 2 will satisfy your craving to drive through plains and hills as you go rally racing around the world. The Dirt series is regarded as the finest rally racing game series on consoles. Dirt 2 was the edition that helped Codemasters establish this as a fact. The soundtrack of this spectacular game was considered as one of the greatest in video game history, and fans obsess over it to this day. 
The gameplay on offer is the perfect balance between realistic and arcade, the key to an amazing sim racing game. Dirt 2 covers all grounds when it comes to rally racing games and that is why it will always be an all-time PlayStation 3 classic.
F1 2012
Can you even imagine a list of racing games without the mention of Formula One's official game? Absolutely not. The game begins with a two-day Young Driver Test, which serves as a tutorial for newcomers to the game. The classic cars featured are loved by every motorsport fanatic. This absolute wonder by Codemaster focuses on the accurate representation of the official teams, drivers, cars, and their minute details such as the tires. 
The Champions Mode is a brand-new addition to this popular series. This allows you to directly compete against the World Champions present on the 2012 grid through 7 tough rounds. And who does not want to take on the greatest Michael Schumacher or the prime Sebastian Vettel? Not to mention the handling of the car which is smoother on the controller which makes a gamer want to repeatedly lap their favorite track without spinning or crashing. If you want to avail a real-life experience in the F1 paddock, do not miss out on this opportunity.
Gran Turismo 5
The Fifth Edition of the GT series games and known to be one of the best. This gem offers its players an incredibly realistic experience of sim racing while competing for multiple cups in both single-player and multiplayer modes. GT5 offered an iconic soundtrack that still fills the hearts of its players with nostalgia to this day. Not to forget the extraordinary graphics, if you played the game in the year 2022 you would be shocked at how this PS3 game can hold its own against the graphics of racing games in this day and age. The GT series always delivers a perfect racing game package, and it was no different with their fifth edition.
MotorStorm
Published by Sony themselves for their prized PS3, Motorstorm was released in 2007 worldwide, and it was received with a great deal of appreciation and love by gamers and racing fans all over the world. Motorstorm is an off-roading game that offers a plethora of vehicles to its players. 
Each vehicle, motorbike or rally car, has its advantages and disadvantages on the cruel terrains of the Monument Valley. The player has to find the vehicle that is best suited to their abilities and can help them get the better of their opponents. Motorstorm holds a lot of vintage value in the eyes of every player who has played it. Fans of the game await the announcement of another edition to this day, and if or when it is announced, it is set to take the gaming world by storm!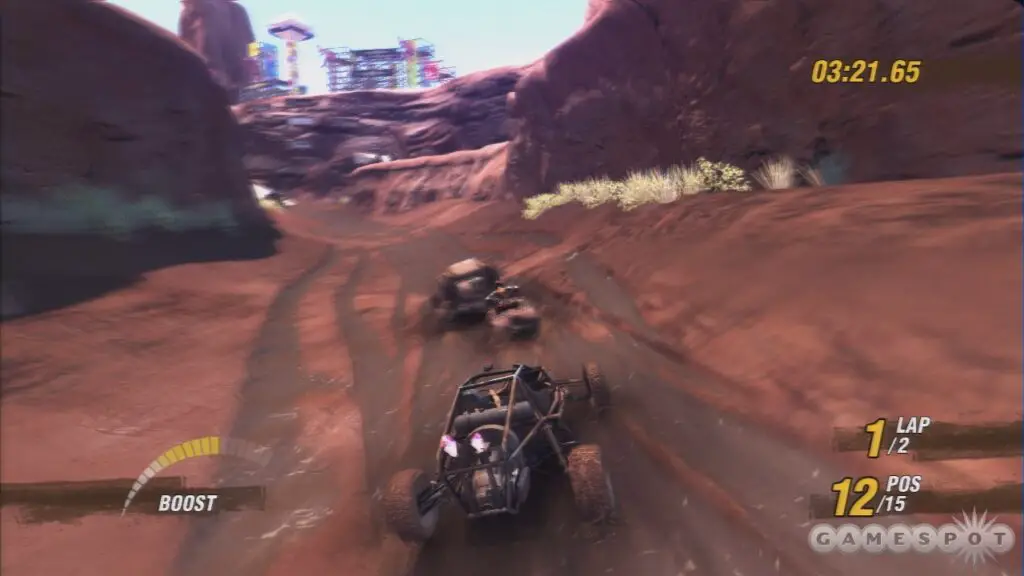 Blur
An underappreciated masterpiece. Blur is the ideal blend of chaos and diversity, featuring frantic arcade racing with top-tier graphics, animations, and complex background music, as well as a diverse selection of automobiles and 35 authentic world race tracks covering from Barcelona Oval to Los Angeles Downtown. 
The game also offers you to weaponize your vehicle which you can then use to take down your opponents. Its multiplayer modes (Racing and Motormash) follow the old tradition of battling your friends, and at the end of each game, you are guaranteed a plethora of goodies and bonuses. And who wants to lose out on a small gift, right? So, if you're looking for an exhilarating drive across the track or a competitive race around, this is the game for you!
Burnout Paradise
If you love aesthetically pleasing visuals while you are driving then this game is definitely the one for you. This sensational open-world arcade racing game offers you a range of breathtaking modes across the Paradise City ranging from normal races, survival changes, exceptional stunts, and many more. 
The upbeat music makes a lovely vibe overall and if you feel a little rebellious you can always smash a billboard or two to feel better. The spectacular crashes and precise controls are just like icing on the cake. It looks terrific on the PS3 so watch out because you might need to tape your eyelids to take it all in!
NFS: Hot Pursuit
An all-time classic. You think of racing games, you think of the NFS series, they're synonymous. Hot Pursuit was released in 2010 and was an instant hit among fans of the NFS series and fans of racing games in general. The upbeat techno music in the game keeps you feeling groovy as you drive around Seacrest County in the fastest cars in the world. 
Race and avoid cops in multiple missions or join the arm of the law and help chase down fugitives! Not in the mood for missions and just want to speed around in some incredibly fast sports cars? Try out the free roam mode, and drive your heart out to the fullest. NFS Hot Pursuit will forever be known as one of the best racing games ever in the eyes of many gamers out there, and rightly so!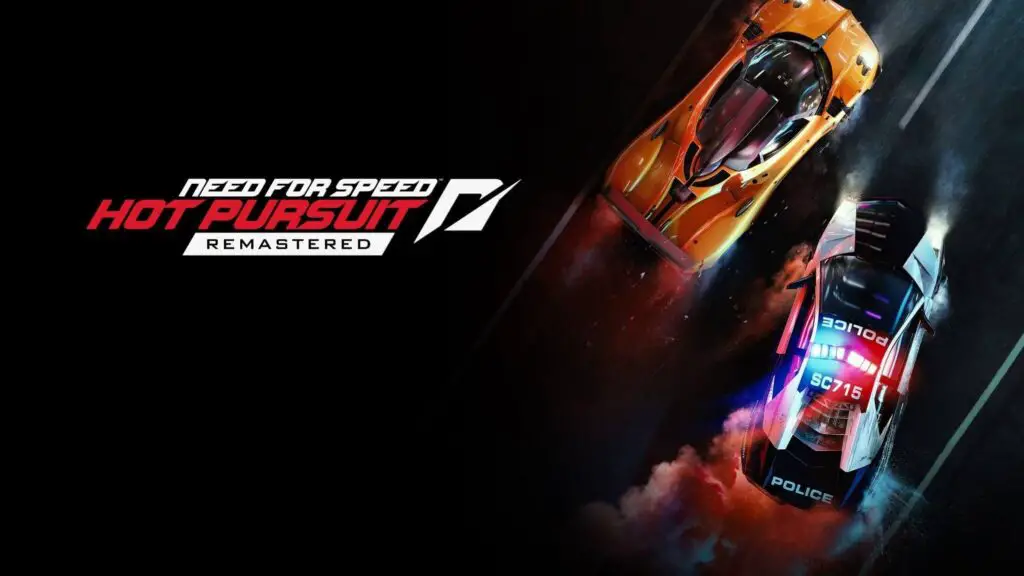 Midnight Club: Los Angeles
A Rockstar-made racing game, and the fourth edition of the series, Midnight Club: LA is one of the top racing games to be released on the PS3 platform. Who doesn't love a bit of Hollywood? This game allows you to drift around the City of Angels in 67 separate vehicles. Midnight Club offers an immersive story that sees the player take part in several races around the city and progress in the game unlocking faster vehicles along the way. 
The open-world setting gives users the freedom to drive around wherever and however they like in the streets of the Double Dubuque. Players are offered a unique experience, especially for a racing game, and keeps them engaged for a long time. A must-play racing game and as gamers across the globe already know, whenever Rockstar meets LA, history is made.
This list has summed up all the incredible racing games available on a PlayStation 3 library. All you have to do now is swiftly rev up your engine once you have found the game that best suits your interests. Just remember to keep a close check on both your opponent and the wall to prevent colliding!