Take a deep breath while playing a city builder game, and you will end up losing hours of expanding the city and refining the infrastructures. Honestly, city builder games can be a lot as you've to constantly take notes of infrastructure management and grow the city. It wouldn't be wrong to say that city building games are time-consuming, but they are equally satisfying. 
So, if you are ready to take on new challenges and build cities with intricate infrastructure, let's check out the top city builder games that you can play in 2022!
Table of Contents
Best City Builder Games
The city builder games are niched as they have a simple premise – you have to become the city planner and serve as a mayor of the city. One can spend hours building the metropolis and conquering the lands. Now, let's get into the details!
Tropico 6
It's time for the return of El Presidente because this game has an archipelago where you can rule over islands and manage them simultaneously. With this game, you can build a new city from scratch, and it includes dealing with the economic challenges, listening to citizens to keep them satisfied, and keeping the cities prosperous by having bargains with foreign allies. 
This game is all about finding the ultimate balance in the city while you deal with the challenges of corrupt government officials – how your talks go with the officials can change the entire scenario. You will have to face the consequences of a wrong call, but you also have the power, so it's the balance of being a mayor. 
In the case of general elections, you will be able to bend some figures or just remain clear but remember about a trade-off between restarting the level and losing the electronic. The game's presentation is based on how much devotion you've to the people of the city. All in all, it's quite convenient to keep an eye on the buildings, and the notifications are pretty prompt!
Aven Colony
If you are ready to take things up a notch, Aven Colony will shift from being a regular city builder to a new planet where you'll have to face various challenges rather than thinking of the right place to build a road. To begin with, you will need to think about the challenges associated with a hostile atmosphere and biomes of the new space. 
Aven Colony is all about rebuilding humanity, but it includes fighting the natural disasters, adjusting to a new atmosphere, and finding solutions to cover for the lack of oxygen. In fact, there are huge sandworms that you've to fight with. As a player, you will start as a governor and rise to the level of a president while expanding the toolkit or testing your abilities to build a water pump. 
In fact, there are crisp expedition systems and light battling that will help you uncover the history of a new planet (yes, where you are shifted).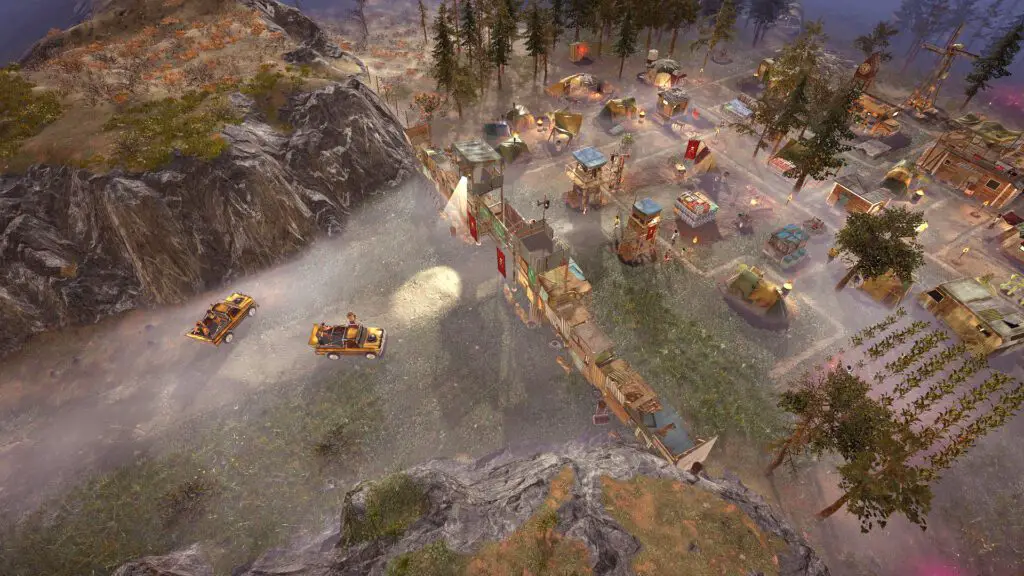 Frostpunk
If you are ready to get your morality tested, again and again, Frostpunk is the right choice for you. To begin with, you've to go through a premature ice age that wasn't finished when the big freeze happened. Being a leader of a survivor group, you need to rebuild the city around a heater that needs to be fueled up to keep everyone healthy and safe. 
Frostpunk entails resource management to optimize the city's functionality, and you need to keep the furnace fueled up. Instead of the ruling, Frostpunk is all about surviving because you have to keep your citizens happy while ensuring enough supply of food and keeping the furnace afloat. All in all, this game isn't for light-hearted people because you've to make tough decisions and make some laws to keep order. 
Surviving Mars
Boasting a combination of city-building and survival, Surviving Mars is based on a barren red planet, but don't worry; you will have all the equipment and resources to create a happy and well-functioning city of colonists while you explore the dusty surface of Mars. This is because you've to search for terrains that can be fertilized because it's critical for plant growth. 
The catch is that there is no scientist to walk you through the growth process, so you've to wear the cap of a city planner, botanist, and scientist. In addition, you need to ensure seamless access to oxygen and curate strategies to protect your public from natural disasters, ranging from cold waves to dust storms. So, invest time in exploring and researching because that's the only way to win!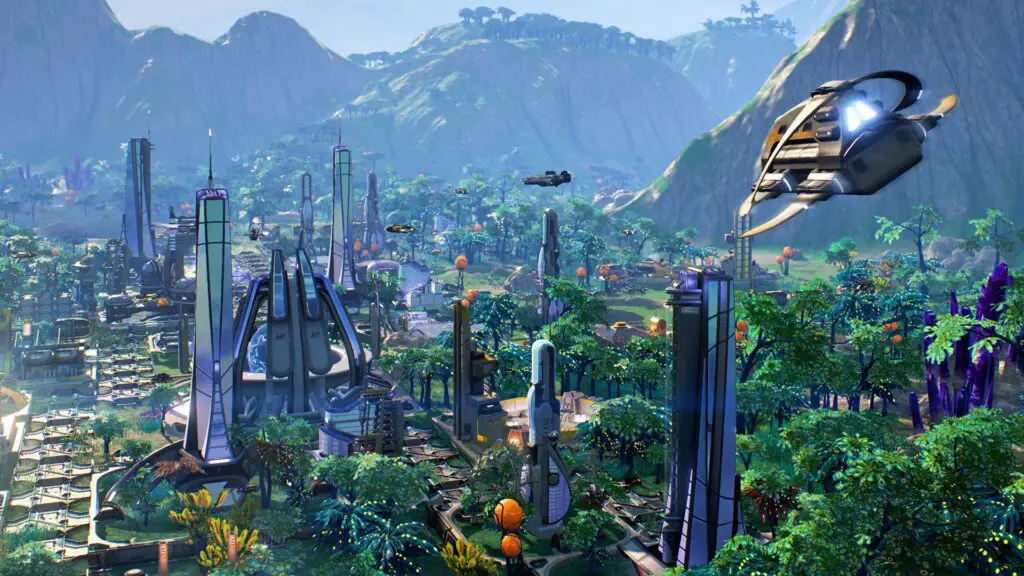 SimCity 4
Nothing matches the perfection of city-building games as SimCity 4 does – launched back in 2003, it's one of the most satisfying games. The ultimate goal is to create your dream city, and you will have access to a variety of zones for buildings. These zones can be set like grids, and you can use the cash to create unique architecture and lay down well-made road systems. 
In fact, you can create world wonders, and you will receive robust prompts for expanding the city. For instance, you will start getting notifications about the citizens' needs, and as you fulfill their needs, new features will be unlocked, and the public will grow.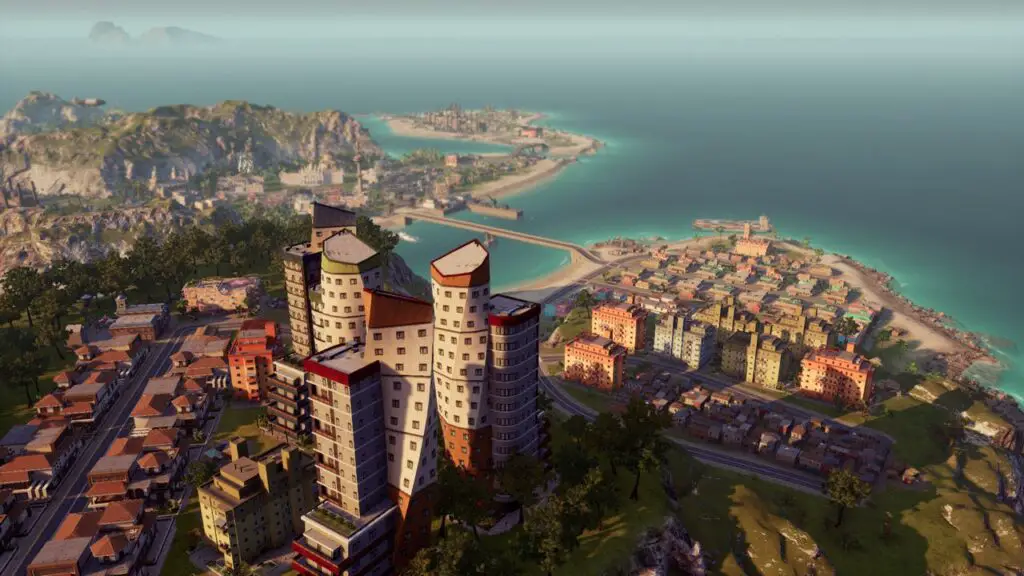 Cities: Skylines
If you are looking for a simple city-building game, Cities: Skylines is the best choice, even if you are a newcomer to this unique genre. You can categorize the buildings into industrial, commercial, and residential zones, so you can quickly build a framework for the city rather than getting into the placement of the buildings. 
While designing the city's framework, you've to balance the needs of your public and districts, so wear the cape of a mayor. There is a stunningly complicated combination of transit options, so you've to keep an eye on the denizens and make sure they are moving around smoothly. In case you need something serious, opt for a still-thriving mod because it involves creating new buildings and optimizing the traffic solutions (much like solving the traffic problem of LA!).