Humans used to hunt for food a long time ago. People from all over the world engage in Hunting as a form of recreation, whether to consume the fresh kill or show it in some other way. Many gods and legends from the past, such as Mixcoatl, Nimrod, and Artemis, have long been known for their prowess as expert hunters.
Hunting games PC is the perfect option if you're seeking a mixture of action and mythology. For PC, we've compiled a list of the finest hunting games. In several of these games, you'll be hurling arrows, shooting targets in the woods, and other such things.
Table of Contents
Top 7 hunting games for PC
Everyone who enjoys Hunting should look at these free PC hunting games that are ranked among the best of the best and are designed for Hunting.
Deer Hunter Classic
Our list of hunting games begins with Glu's Deer Hunter Classic. As the game's title suggests, a hunter must choose between hunting deer and over 100 other species, including dangerous predators like bears, wolves, and cheetahs.
The first-person shooting game Deer Hunter Classic lets players use various weapons and upgrades. You can use any weapon you want to, as long as you can modify it. This game's most impressive feature is that it allows you to traverse various beautiful locations while pursuing your prey. The splendor of Africa's Savannah and North America's Pacific Northwest collide here. So, are you up for the challenge of becoming the top hunter in the wild? It's the time!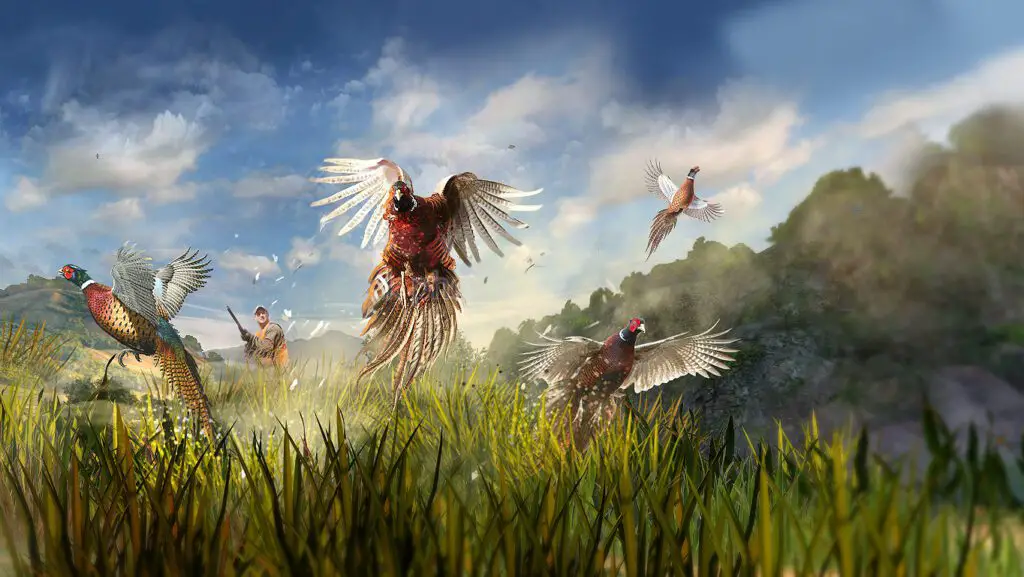 Deer Hunter 2018
A new Glu game, Deer Hunter 2018, was included among the top PC hunting games. Because of its stunning visuals and realistic effects, this is a game that you should check out. In terms of downloads and 5-star reviews, this amazing game has already racked up more than 50 million. Are you getting more and more interested in learning more about this game?
This hunting simulator allows you to play the game to your heart's content. You can participate in a variety of game modes and events. You might also want to look at the store and subscription sections. Different weapons are available to help you catch prey in Deer Hunter 2018. So, are you ready to release your inner hunter? So, don't wait any longer and get this hunting game for your PC right away!
Wild Hunter 3D
You're about to go on yet another exhilarating hunt! In Wild Hunter 3D, you may hunt animals from the comfort of your vehicle or on foot, so you don't have to leave your home to pursue your prey. Hunting wild animals were the main goal of the Italic Games. When the game begins, you'll be in a car with a view of various wild creatures. You'll be able to shoot at them, but if you miss, the animals will flee.
You'll never get bored in Wild Hunter 3D, as you'll have to complete over 200 exciting quests while utilizing a variety of weapons to hunt down various creatures. What do you think? Are you the best wild hunter there is? Display your abilities.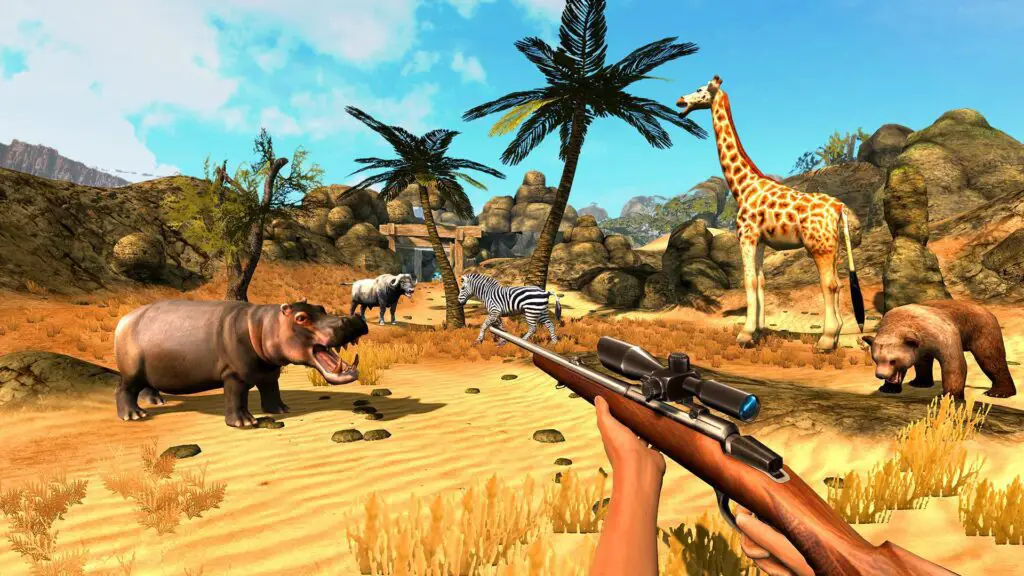 Hunting Clash: Hunter Games – Shooting Stimulator
Show off your hunting prowess! Hunter Games – Shooting Simulator is here to help you win the Hunting Clash! You'll be on the prowl for various African wildlife in this action-packed shooting game. Hunting Clash, a new game from Ten Square Games, lets players aim for various wild creatures in some very spectacular hunting grounds.
This game's most fascinating feature is the abundance of daily events that allow you to show off your sharpest hunting prowess. In addition to the standard weaponry, you can hunt with a gun or a bow. This game's graphics are so lifelike that you'll be blown away.
Jungle Sniper Hunting 3D
Jungle Sniper Hunting 3D is another amazing hunting game well worth your time and attention. The RationalVerx Games studio has created a stunning rifle-based hunting game. In this first-person action shooting game, you can select the animal and weapon that you want to shoot. 
Several thresholds must be crossed. However, as your level rises, so does the amount of creatures you must slay. This game's most impressive feature is its 360-degree camera, which allows you to focus on the animal accurately. Be aware that some animals may also want to attack you!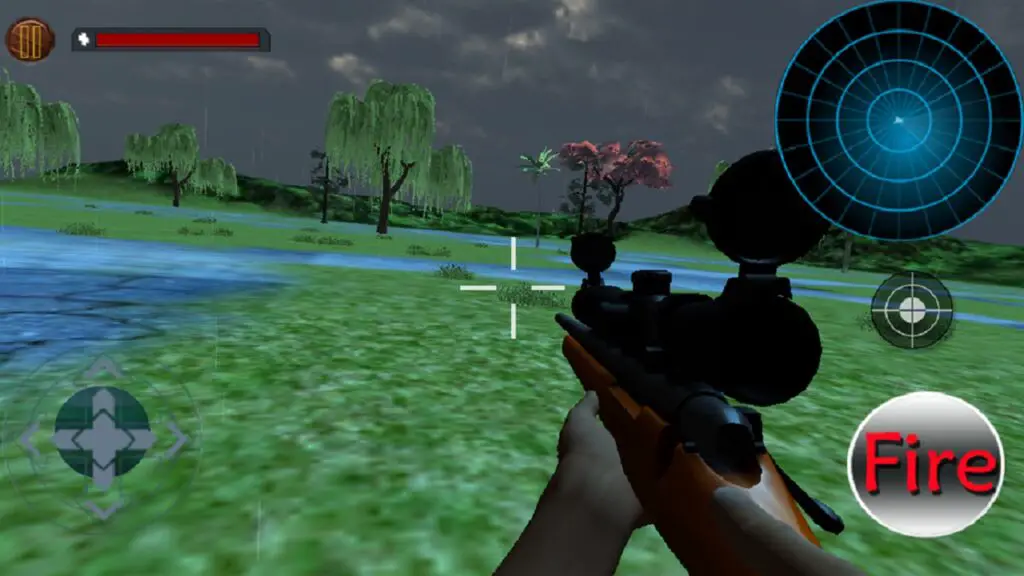 Taloor Hunting
Taloor Hunting, developed by MARTIL Games, occupies the sixth slot on the list of free hunting games for people who enjoy Hunting. You must include this game on your game list if you are searching for a competitive sniper shooting game. If you play this realistic game, you will have the opportunity to acquire a one-of-a-kind experience by shooting a Taloor Bird.
The rules of the game are not complicated at all. But you really must not forget to check out the other features, such as driving on a stunning 4×4 offroad, realistic 3D birds, and the zoom and radar options that allow you to perfectly target the bird. Remember that you are not allowed to look for other birds; instead, you must solely concentrate on hitting Taloor birds.
Dino Hunter Deadly Shores
Coming in last place among the finest hunting games is yet another accomplishment. The Dino Hunter: Deadly Shores video game was developed by Glu. You simply cannot pass up the opportunity to go on this hunting journey. 
In this section, you will have the opportunity to interact with dinosaurs that were alive during their time in a 3D virtual world. In Dino Hunter, you'll have to avoid getting caught in harmful traps, and you have to keep an eye on what's happening around you at all times, or else you'll become a meal for the dinosaurs.
In this game, you will not be hunting for the typical wild creatures such as deer, wolves, or any other wild animals; instead, you will be tasked with hunting for a variety of dinosaurs such as velociraptors, Pterodactylus, and other dinosaurs!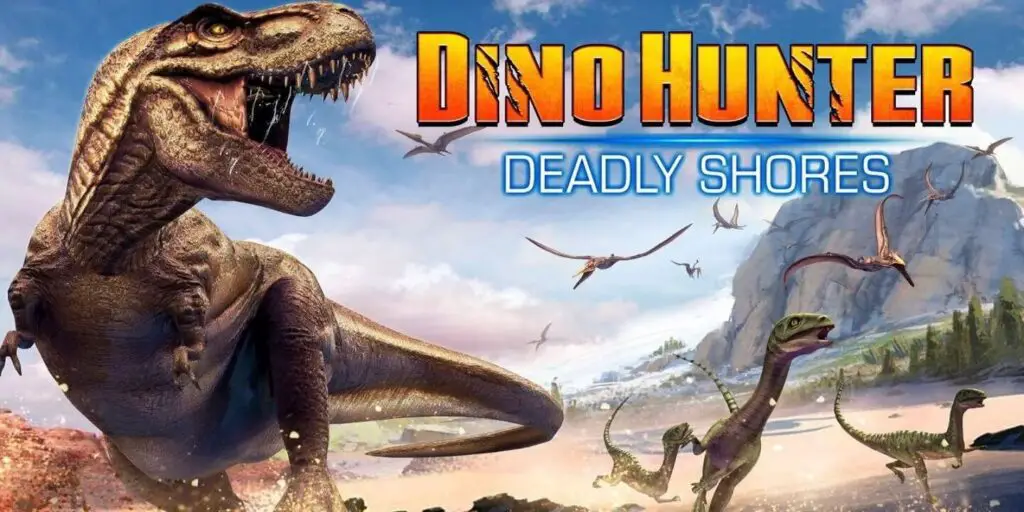 This is it! Have you found the finest hunting game for your tastes? There are many great hunting games pc out there, and we hope our list will help you choose one that suits your needs! Keep an eye on Games for more action-packed hunting games.