Another new version, another new character in line to become part of the infamous pool. Apex Legends takes its user requirements and desires very seriously and opts to provide them with things beyond their expectations most of the time. A similar case is observed as they bring fans' attention towards a newly added legend to the roster under the name Valkyrie.
In this article, we will touch on the top 5 tips to help play Valkyrie in Apex Legends. We hope this guide proves helpful and as always, game on!
Table of Contents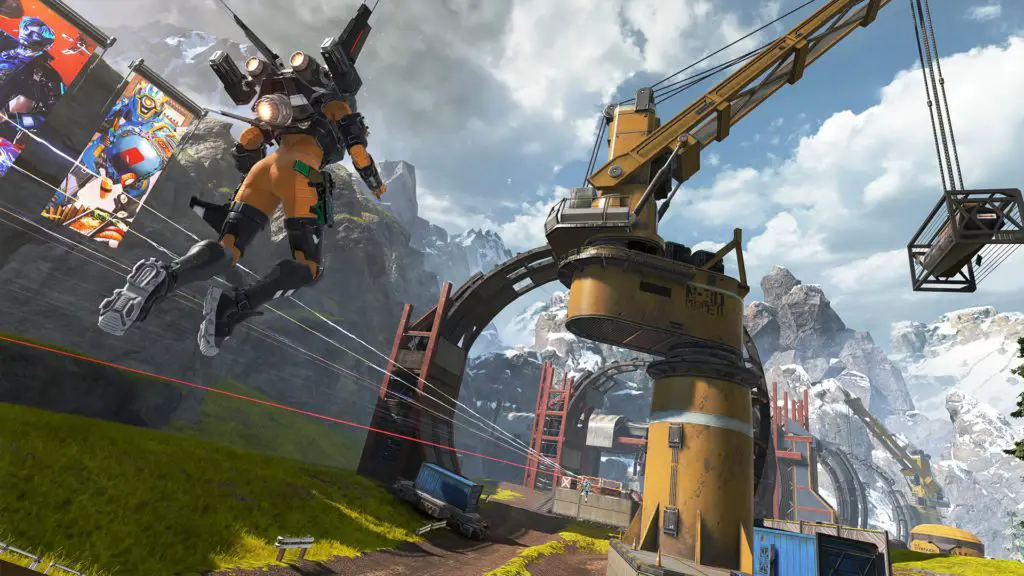 Kairi Imahara – The Valkyrie
Ever since childhood, this child wanted to be a pilot but her father never let her be one or pursue the career since it was too dangerous for her. Though that wasn't enough to stop her and lead her to hijack her own father's Northstar Titan. Flying around here and there she gets shot and falls where she's later recovered by her father. 
Fast forward to the present, the Recon Legend, Kairi "Valkyrie" Imahara, as her name goes, owns wings of her own. However, in this case, she owns mechanical wings and that's what is the defining characteristic solely related to Valkyrie. She is fiery, bold, brash, and fierce, exactly the kind of legends required in the gameplay. In Apex Legends, Valkyrie owns the sky and if anyone aspires to come at par with her, they're going to have more than just wings to even come near her.
When playing Apex Legends, one realizes pretty soon that movements are key and Valkyrie seems to be a champ at it. It's safe to say it is part of her nature and it comes to her as natural as breathing to us. Regardless of how complacent she is with her ability to jet around the entire battleground, it would be a big mistake assuming that's all there is to her.  
How to Play Valkyrie in Apex Legends (+ how to video)
Being a rookie, you might face more than just small issues playing with Valkyrie. With her fierce and complex personality, controlling her is rather a tiresome task on its own. But as you become familiar with her gameplay after hours playing Apex Legends, you start to get the hang of it and she also starts to grow on you.
If you can't stop dying every time you play with Valkyrie, that's fine now. Because after following these curated tips and tricks, you're going to be a Valkyrie specialist in no time. 
5 Tips & Tricks Everyone Should Know When Playing with Valkyrie in Apex Legends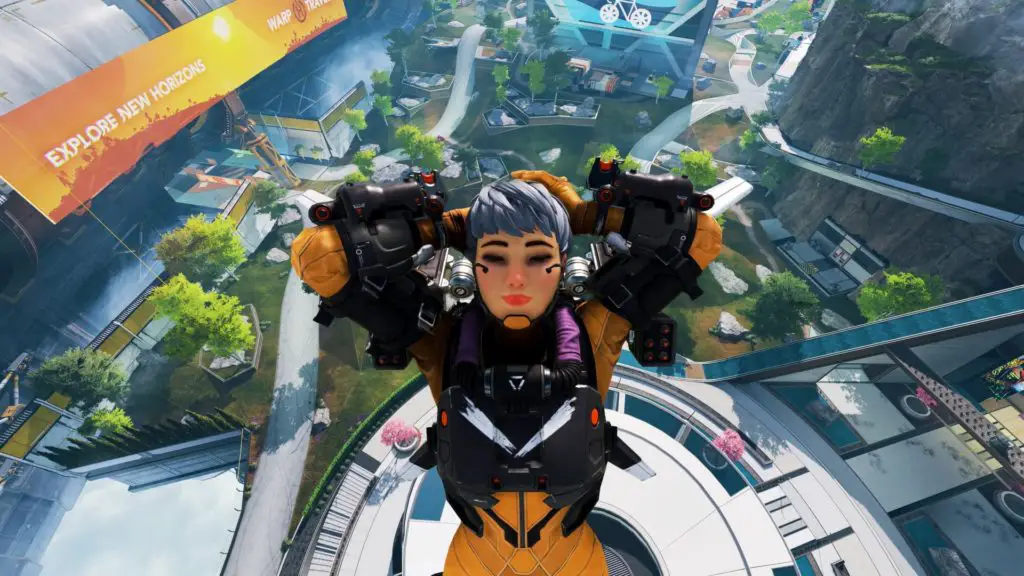 It's easy to get carried away with any of Valkyrie's ability given the class they have and the kind of loud and fiery impact it has. But that's also one of the biggest reasons why you keep dying and don't make it too far in the game. If you want to be good at Apex Legends while playing with Valkyrie, you might want to stick around and get a few top-tier pointers.
Here are some great and top tips that you should consider before starting playing Valkyrie in your favorite game Apex Legends:
Tip 1: If You Overuse VTOL Jets, You're Certainly At Risk
Valkyrie, on her own, is a pretty fun legend to play with and it's worth every minute you play with her up to her maximum abilities. There's nothing more satisfying in Apex Legends than seeing Valkyrie gliding in the sky with passive ability, VTOL Jets. When mid-air and you press the jump button, it activates her Jets and she goes off flying very high and basking in the view from atop.
This ability also helps Valkyrie in Apex Legends climb to the top of the building with great ease and pretty quickly as well. When used properly, it can be used to enhance the movements that help to fend off obstacles and stay safe.
While it's an amazing ability to have and adds flairs to her characters, it's also important to know abusing jet use can lead to instant sniper death as well. When the Jets are set off, they make a loud noise and put Valkyrie and you as a player under pressure and very vulnerable. Even though Valkyrie can go above and beyond for as long as the jets stay on, when she steadies herself, she's got limitless openings since she can't simultaneously use a weapon then.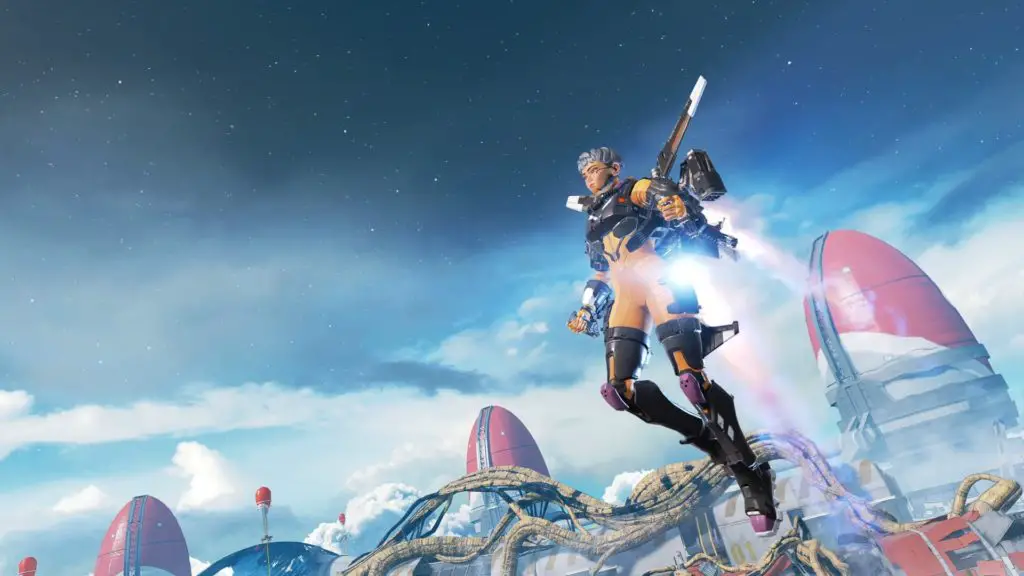 Tip 2: Valkyrie Can Play Offensive and Defensive Positions
Unlike many others, Valkyrie is a very versatile legend who has different play styles in Apex Legends. It majorly depends on the player whether they go all-out aggressive with her or adopt a rather defensive style. With her ability to flight and fly around the battlefield, she dominates the aerial view, making short dashes and quick strikes to outmaneuver the opponent and blow the cover as well. Moreover, her passive ability can also be used as a chaser. If an opponent is running away, the VTOL Jets burst through the sky and catch the enemy in sight.
Talking about a defensive approach, Valkyrie's Missile Swarm goes a long way when it comes to that. Her ability to shoot missiles at the enemy sends them into a frenzy as they try to avoid it continuously. This forces them to maintain a distance if they don't want to get pummelled by the other legends in Valkyrie's team.
But even with having two extremely different modes to play, with experience, you can manipulate both modes at the same time as well.
Tip 3: Claim the Higher Ground Using Skyward Dive
Getting to be on the top or a higher ground naturally gives any shooter greater visibility and easy-to-find sweet spots from there. Valkyrie's ultimate ability makes that happen effortlessly. As the Skyward Dive is activated, Valkyrie gets a pass to utilize her jets full-fledged and get to the highest ground as quickly as possible. Another perk with Skyward Dive? You get to take your members high into the air and give them an opportunity to skydive.
This not only allows you and your members to have a keen and clear look at where the enemy might be, but it also allows you to cover larger ground and encircle the enemy as well. No wonder it is rightly called an ultimate ability.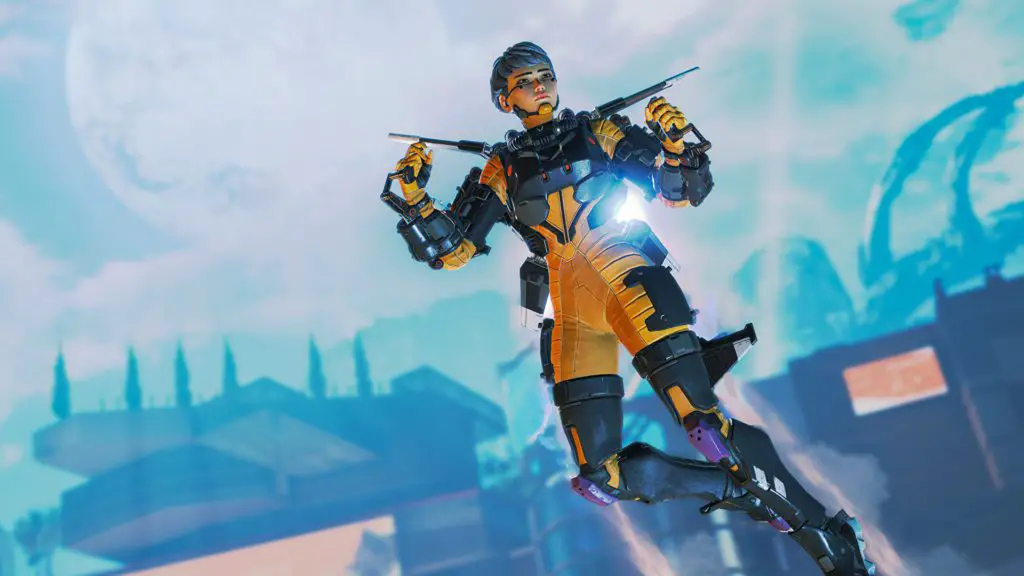 Tip 4: Ensure you Stay Updated with the Squad
Having wings can make you feel carefree and you naturally start to feel like you've become omnipotent but that's never really the case. During a team play, communication is key and Apex Legends requires consistent back-to-back responses that help the players coordinate better. 
Needless to say, Valkyries does best when aerial and gives insights into the entire battlefield very quickly. However, at times, you might end up flying past too much and don't communicate with your team members. This either results in them being butchered down there or you become a victim of a deadly sniper who might get lucky and take you out in one shot.
Valkyrie's VTOL Jets also works immensely well if you're scouting. When paired with the ultimate ability, there's no stopping what Valkyrie can do for the team as a scouting agent. If you know the positioning of your enemy or where they are headed, it automatically gives a huge edge over them, inflating your chances to win quickly while having an exciting match.
Tip 5: Keep the Enemy Line in Control and Clutched Using Missile Swarms
When it comes to tactical ability, she fancies the Missile Swarms. If you like governing the control of the game and making your enemies your puppets, Valkyrie's Missile Swarms is the way to go as it continues to outmaneuver the enemy's movement and strategy. 
Using this tactical ability, Valkyrie can send a barrage of 12 missiles in one go at the enemy in a three-by-four grid. Even though it yields only 25 damage, it covers a large area while doing so. This ensures that the enemy doesn't come too close to you or your partners while you can go all-out shooting at them. 
Though this can be used for medium-to-long-range attacks, it takes a little time to shoot. This often gives a little edge to the enemy but is quickly covered by the missile's Arc Star-like stun which massively reduces the mobility of the enemy. And there comes the upper hand back again.
Conclusion
If you're a newbie at playing Apex Legends or even an experienced gamer, playing with Valkyrie as first-timers can be quite a nuisance. For many, it feels like Valkyrie is all about jets and can only come in handy for scouting. Even then, she's expected to be taken out pretty quick by the opponent due to so many openings being available for aerial shots. 
But as you get familiar with the game, you soon start to notice that estimating Valkyrie's worth off of her wingsuit and flying abilities was a huge understatement. How every other player needs to practice with different characters in the pool, Valkyrie is no different from that.
Soon you'll be able to realize how strong and convenient Valkyrie can be in regards to offense and defense. To get the most out of your experience, it's suggested to initially just practice around and see what Valkyrie can do.
We hope you enjoyed our guide on how to play Valkyrie in Apex Legends. Comment down below if we missed anything and happy gaming!
How to Fly with Valkyrie in Apex Legends?
To use Valkyrie's jetpack, simply jump while in the air and you will slowly fly up.
Is Valkyrie good in Apex Legends?
Yes, Valkyrie is a great champion in Apex Legends. With her ability to fly and help with enemy recon, her aerial view is a force to reckon with.