Apex Legends is definitely one of the most immersive games that you can find out there, and it allows you to have an extraordinary gaming experience as well at the same time that is hard to replace otherwise. It is basically a free-to-play battle royale, a hero shooter game that is developed by Respawn Entertainment and published by Electronic Arts.
Table of Contents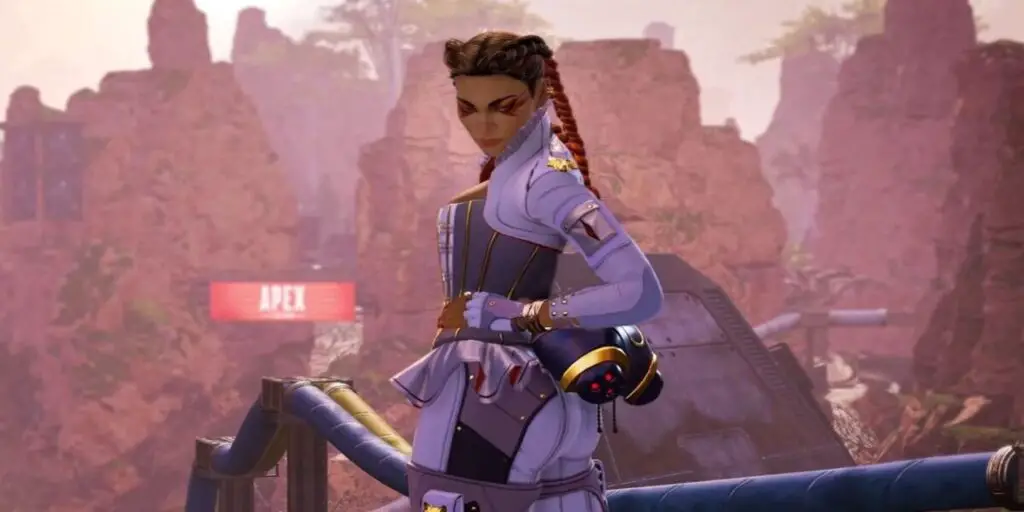 Legends
The gameplay is battle-royale, but you need to team up either with your friends online or some other players that are playing the Apex Legends. While you are teaming up, you get the choice to choose each legend as your playing character, and each of these legends has certain special abilities and powers that you will have to enjoy. These special abilities also allow you to ensure an effective role in the team that you are playing in, and you will be supporting the team efficiently by choosing the right legend on the team. 
All that would definitely ensure that you have the right team-playing experience within the game, and you can keep playing the Apex Legends for hours and hours without getting bored either by switching these legends. However, it is also critically important for you to know and understand how you can play each legend, and knowing the strengths and weaknesses of these legends will make your gameplay stronger and better. 
Who Is Loba?
Loba is a legend that is quite popular in the Apex Legends due to its unique characteristics and its highest quality loot abilities. She was introduced in season 5, and you can either unlock her by spending the in-game currency or by buying the champion edition game pack that unlocks a number of other features and exclusive stuff in the Apex Legends for you. All that would definitely make the whole experience a lot better for you, and you can show off your new unlocked avatars, skins, and of course, the legends to your friends. 
In Apex Legends, Loba is a support legend known for her highest quality of loot, and the tactical ability of her named burglar's best friend allows her to throw a bracelet, and that bracelet will be teleporting Loba to any place where the bracelet lands. That is pretty cool and comes in handy for both attack and defense.
The passive ability is named Eye for Quality allows Loba to see and ping purple and gold-tier loot through the walls. That will help you and your team to ensure that you are able to get your hands on the good stuff before the enemy and make it work towards a victory ultimately. 
The ultimate ability in Apex Legends being Black Market Boutique allows Loba to place a pillar that would allow any of the players to interact with the pillar and teleport ammunition along with two items from the surrounding area directly to their inventory, that would definitely be a great plus to loot simultaneously while you are attacking.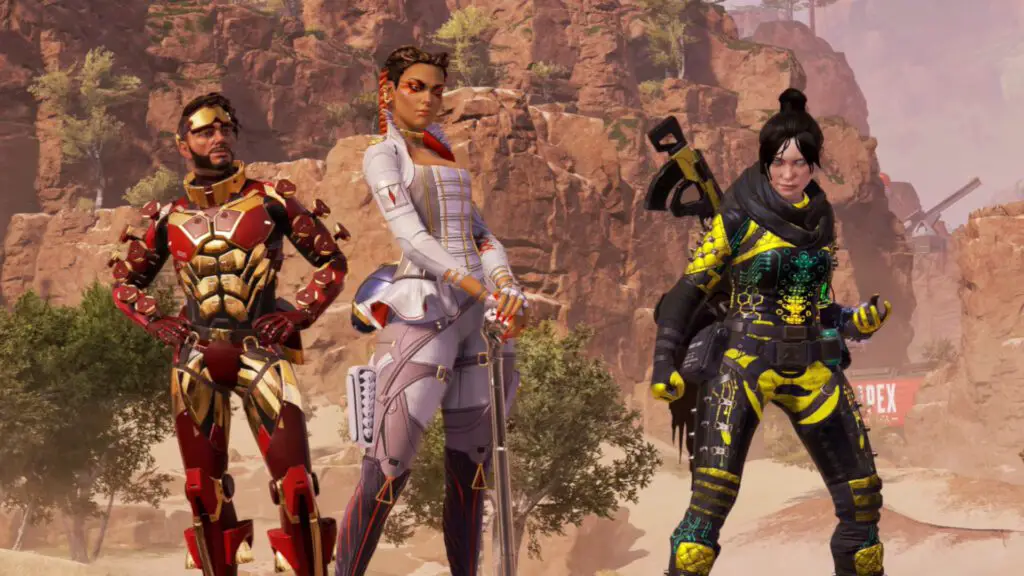 How to Play Loba
All these abilities are definitely great, but you also need to ensure that you are using them efficiently in order to make them work effectively and cause damage to the enemy. Not only that, but you also need to plan the defense accordingly which will help you to escape troubles, and you will not have to take as much damage as you would have otherwise. A few tips that will help you to play Loba effectively are:
Burglar's Bracelet
As you know, the Burglar's bracelet can allow Loba to teleport to other places within a second, it comes in handy when your team is attacking and rushing towards the enemy, so you can use the bracelet to attack the enemy from behind and cause an element of surprise that would definitely cause them more damage, and before they can know what got them, they will be in the dust.
Moving forward, it can also allow you to ensure that you can stay out of trouble, and while you are under heavy attack, you can throw the Burglar's Bracelet to get out of the enemy range or line of sight and save some damage. Just make sure that you are keeping the distance in mind, as it can cover 71 meters on normal ground levels and 100+ meters on high ground. The cooling-off period is 30 seconds, so ensure that you are not mistakenly landing yourself into more trouble instead of getting out of it. 
Eye For Quality
Eye for Quality is the skill and ability that is most special, and it will allow you to get your hands on the good stuff before anyone else can. Since it allows you to see through walls and make sure what you are getting in the loot, you can easily ping epic and legendary loot, and that is certainly great for you to be having.
The interesting part is that the range is the same as the Black-Market Boutique, and with that, you can easily have the ammunition and up to two items teleported to your teammates for them to launch an effective attack for any of the conditions they might be in. 
So, if you are getting any epic or legendary item through the eye for quality, the best way to use this is to pair it with the Black-Market Boutique. To do that, you can install a pillar where the team is and then go on for the loot.
Once you get your hands on the loot and those items, you can teleport them to your team, and they can continue fighting the enemy with your newly found weapons that will definitely be a great plus for launching an effective attack or sometimes even guarding you and your team members against the enemy fire. 
That is definitely something that you will need to use, and just make sure that you are taking care of the range. The range is 112.5 meters that go across the walls as well and not only that, but you will also be able to ping these items for up to 12 meters, and that would be the best possible thing for you to enjoy the right loot.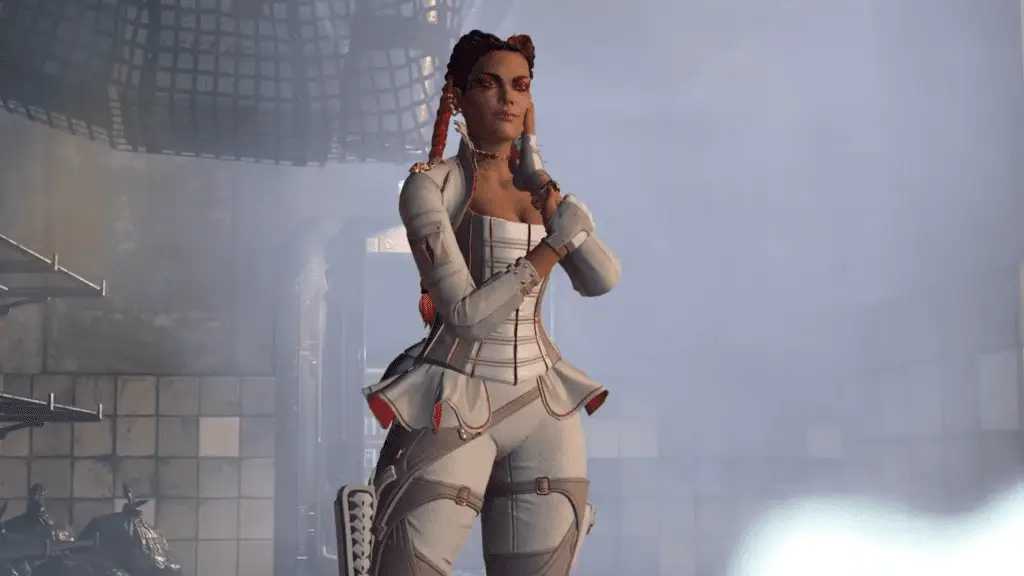 Black Market Boutique
Black Market Boutique is the ultimate skill or ability that allows you to place a portable device to teleport nearby tools directly to your inventory.
Each friendly can take up to two items, and that is what you need to be particularly careful about. However, the downside with the Black Market Boutique is that the enemies can also take up to two items if you have the Black Market Boutique launched at a place and they are in the range, so you need to be careful about using it only when you are certain that there are no enemies in the close proximity. 
It has the same 112.5-meter radius range that would allow you to ensure that you are able to gather all the loot that you can locate with the Eye for Quality. However, you need to be careful about certain factors while you are using the Black-Market Boutique, as it needs to be fully charged for usage, and it takes 2 minutes to be charged properly.
That is definitely something that you cannot miss out on since if you have placed it at a certain place, and you want to have it installed at a different location, you will need to wait for 2 minutes for the Black-Market Boutique pillar to be fully charged. 
It also takes about 4.5 seconds to be fully charged before you can access it, and that is why you need to be careful about the timing particularly and only use it when there are no enemies nearby.
Once it activates, the black-market boutique will be sending out a large pulse that is also visible to enemies, and it might give away your location, so you don't only need to ensure that there are no enemies around you while you are using it, but also choose a discreet location where it would not be easy for them to spot you since it might cause you to encounter an attack and that is definitely not something you would want while you are picking the loot.