If you've been a shooting game fanatic, you've most probably heard about Valorant as well. This action-packed first-player shooting game has continued to overwhelm people over the past two years and their fanbase has increased exponentially. This goes a long way to show how famous the game has become and the immense amount of support it gets from its players as well.
Valorant being a first-person shooter game comes in competition against the previous giants like Counter-Strike and Overwatch and requires similar things from the player as basics as well. Your level and rank increase based on your performance and that heavily depends on the Agent you choose, how effectively you manipulate its abilities, and the list of weapons you acquaint yourself with.
Table of Contents
Importance of Weapons in Valorant
Despite the availability of great characters and abilities, there's one thing that remains consistent and that's weapons. In Valorant, weapons bluntly mean guns. You must have good guns no matter what character you choose and what abilities you might possess. A good gun makes or breaks the entire gameplay. Hence, choosing the best weapon is the way to go. It wouldn't matter what Agent you pick and what their abilities are if you can't tactfully combine them with your preferred gun to improve the game overall.
If you're looking for which to choose from, this article will give you a detailed guide on some of the best guns and weapons you can own in Valorant and be an absolute killer at the game.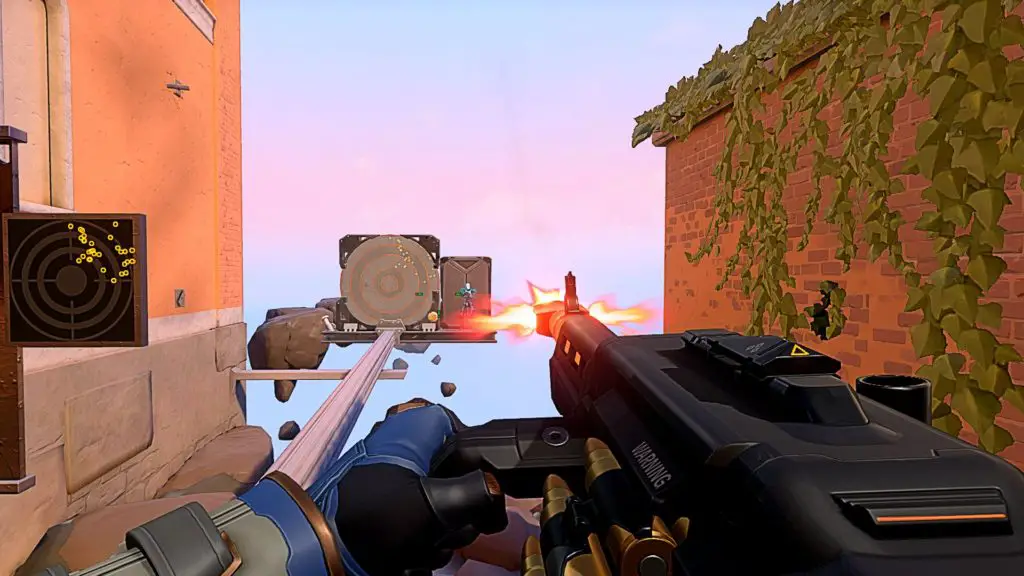 Best Weapons to Use in Valorant
In Valorant, every Agent has the choice to choose from 17 different guns and all of them are divided into 4 different tiers every tier has a different set of guns just waiting for you to be used. These are the following guns in the action-packed world of Valorant.
S-Tier
A-Tier
Bulldog
Ghost
Marshal
Odin
Sheriff
Specter
B-Tier
C-Tier
Ares
Bucky
Classic
Guardian
Shorty
Which are the Best Guns in Valorant in 2022?
Every gun has its importance and use in the game and might perform better than the other in rare cases. But if you were to jot down the best weapons out there, the following will always succeed at making their way to your list.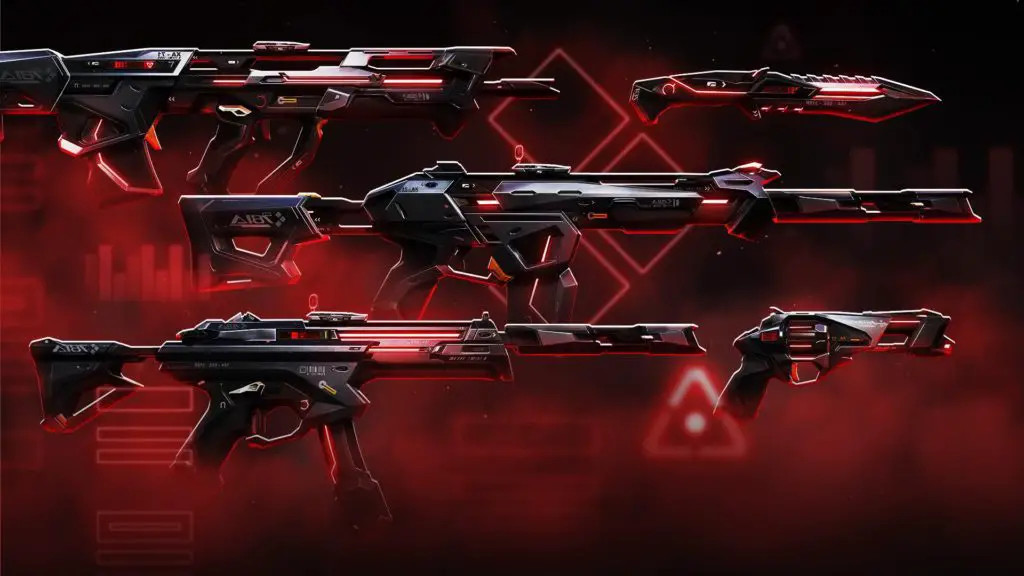 Phantom
The Phantom has it all. High fire rate, better first-shot accuracy rate than many others, tight group, and making the traces invisible when shooting through the smoke. Phantom is a full package for an automatic rifle.
Moreover, it also comes along with a suppressor to make the fires go unnoticed when shot from over 40 metres away. To top it off, you can also make a single-shot kill to a fully armed enemy within 15 metres if you stick a bullet to the head. 
Spectre
If you're looking for an SMG, there's no better choice than to go with Spectre in Valorant. Talk about a James Bond type of weapon expressing stealthy potential over 40 metres range, the Spectre offers it all. To make the most out of it, Spectre comes in very handy after the team has won the first round. Spectre offers a high fire rate but with its tight bullet grouping, it doesn't leave a trace behind for the enemy either. To put a cherry on top, it also has relatively better bullet accuracy than other weapons in the game.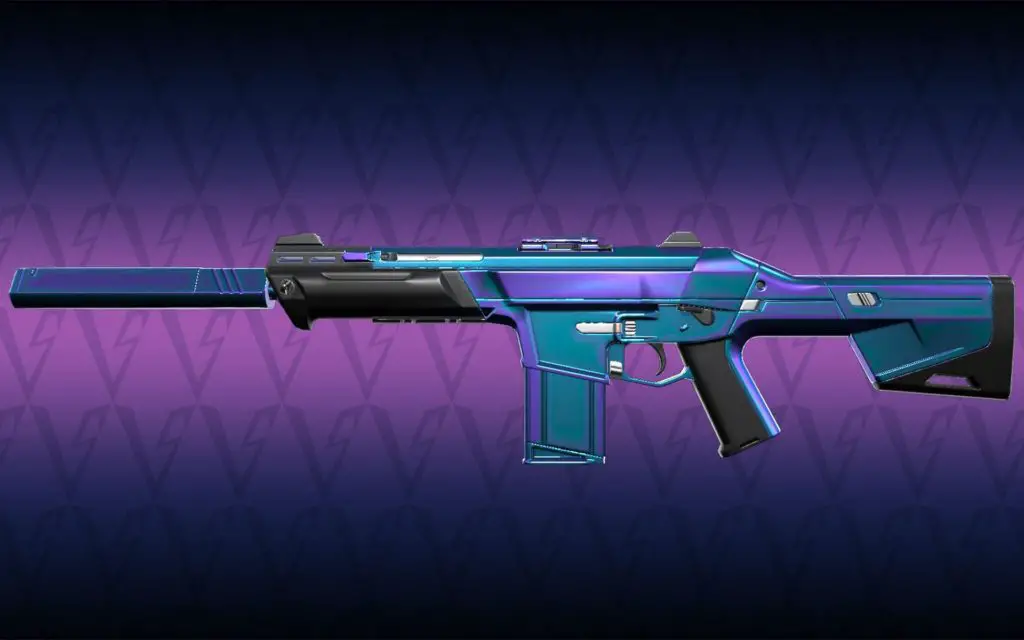 Sheriff
When the Sheriff's around, it's going to give you an attitude adjustment. In Valorant, it just means being punished with death at short range. Even though Sheriff is the most expensive sidearm to hold, it's cheaper than other weapons in the game. 
One reason you should opt for the Sheriff over other expensive weapons is its ability to one-shot someone with full-body armour at any distance. Due to its high bullet penetration and existence as a lethal force, players tend to use it alongside Operator. While Operator is expensive to get hands-on, the Sheriff can help you get through a few rounds at ease.
Operator
Call it what you want but we'll call Operator an OP. This is the absolute top-tier weapon any Valorant rookie or pro needs to opt for. As expensive as it is, it's worth every single penny. The Operator has an undeniably accurate scope and the longest while we're at it. 
What makes Operator the OP is its ability to get a one-shot kill even through the wall if you get the headshot. If you ever end up being dead during the game when you see no enemy nearby, it's the OP at work.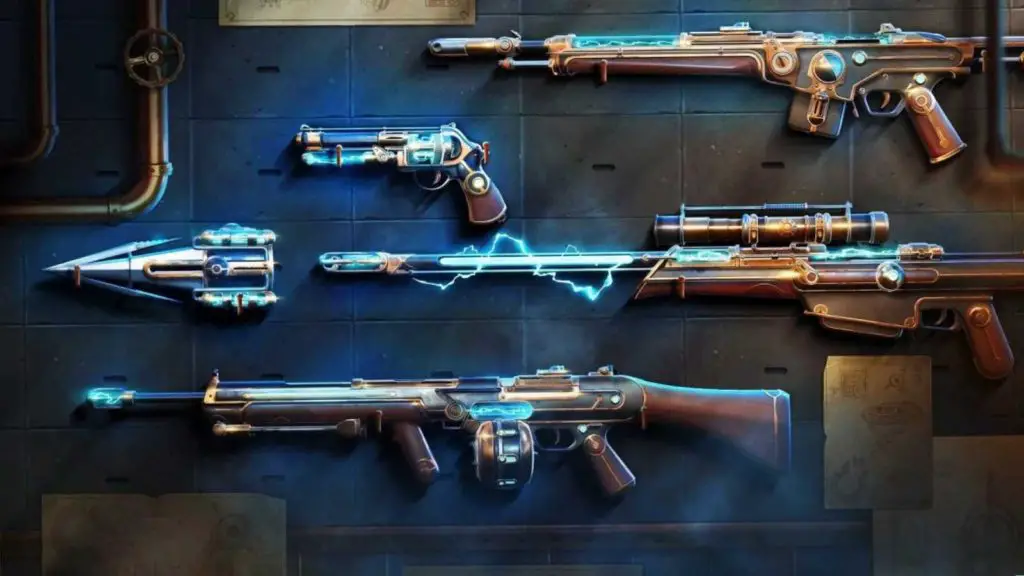 Judge
Huddle up because it's about to get too busting. If you're going for a shotgun and Judge isn't your prime choice and it's not even in your top list, why even bother playing Valorant? This is one of those Thanos-snap shotguns that guarantees a merciless killer. When playing, you're not there to have a head-to-head match. If you want to level up, you're gonna have to go all out on those kills. 
The judge doesn't need any sights. All you gotta do is aim the big circle at the opponent when short-ranged see them off in a KO with one shot from the Judge. It's named Judge for a reason you know. 
Conclusion
If you imagine Valorant to be just like any other first-person shooting game, you're going to get pummelling all day long at it. Depending on the map, battle conditions, and the role you're playing, you must choose a character that works best as per the situation. Every Agent in Valorant has a unique ability and all abilities also have weak points.
Even though having great abilities make the game interesting, having the right gun still dominates the majority of the game. Even though every character has its unique abilities, there are only 17 guns in the entire game and every character can use them. Thus, there's nothing unique about them per se but what makes them unique is how you use them accordingly.