Valorant is the video game, that is a free-to-play first-person hero shooter, and with the development of Riot Games, you can be assured that the gameplay got a whole new level of the storyline for you that you will be enjoying throughout the gaming experience and will be able to make the most of your time.
This article will touch on how to play Sage like a pro and some quick tips and tricks to show off to your gamer friends.
Quick Guide
Defending Team Tips
Use barrier orb one entry point to a site to help control the flow of the enemy team
Stay in the backlines. Sage can't heal or resurrect if she is dead
Use your healing orb on a teamate with 40% health, not 10%. This is due to the slowness of the heals
Attacking Team Tips
Lets your Duelists in first, heal and support from the back
Once you are in the site, wall off the enemies spawn
Table of Contents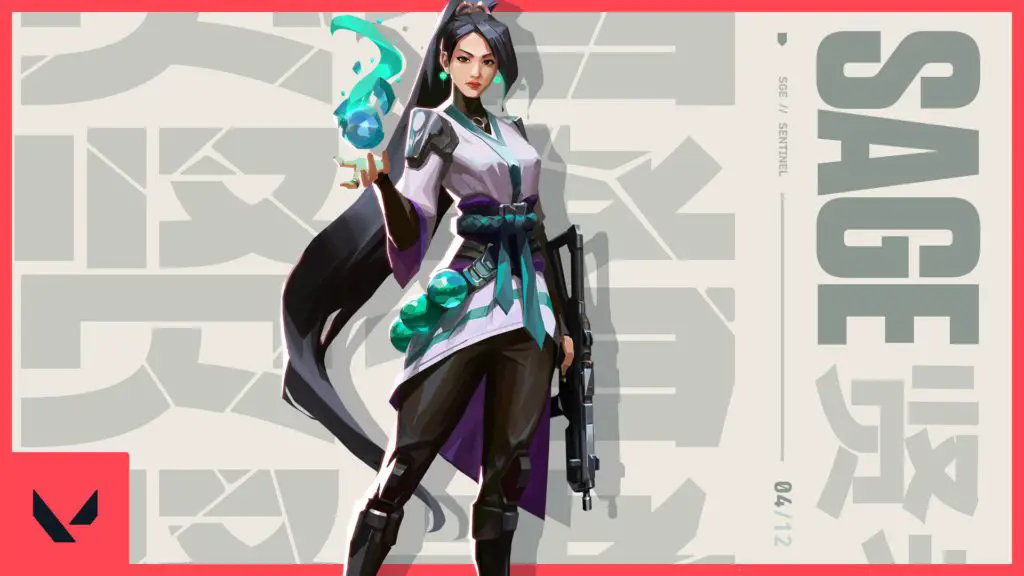 Who is Sage?
While Valorant is a 5V5 tactical shooter game, and you can team up with your gaming squad against some other, or join any random squad online to play against the other players, you also get to enjoy the choice of selecting different characters for your player. 
Each of these special characters has its own weaknesses and strengths that will make the gameplay more interesting for you, and it will be more than just some tactical shooting that you have been playing. 
Sage is one such character that you can choose from, and she has abilities to close off areas at spike sites with her wall. You also get to enjoy Slow orbs from Sage that can slow down your opponents, and that will allow you a position of strength over the enemy for a short period of time.
She is one of the easiest characters (agent) to manage and master all the different special attacks that you can muster with Sage. Moving forward, she is undoubtedly the best character from the sentinel class, and you should definitely be considering playing with her. 
Playing Sage Like A Pro in Valorant (+ video)
Slow Orb
While Slow orb might not be the best and most powerful skill of sage that you can use in order to use it for attack and defense at the same time, it certainly comes in handy when an opponent attacks you head-on, or they might be coming in the squad, so you need to tackle them all on your own. 
In Valorant, Slow orb will be slowing down the opponents in a specific area for a short period of time. Not only will their movements be slowed down, but it will also help you slow down their shooting skills and more at the same time. 
This gives you the perfect opportunity to have the right defense against any sudden attacks that you might be encountering, and not only that, but it also gives you ample time to tackle and beat a number of opponents single-handedly. The best part is that those who are stuck in the slow orb radius will also be making the noise, and that will make it easier for you to spot them. 
Resurrection
Another great skill that you get to enjoy on Sage is the resurrection, and with that, you can revive a friendly corpse with full health. That means, if any of your squad members are dead as a result of some enemy attack, you can revive them up, and that will help you get the right manpower that you are going to need in order to compete effectively and launch timely attacks in the right manner. 
With the resurrection used right, you will not have to face any issues like getting the team defeated since you can easily revive any of the dead teammates. 
Just make sure to not try reviving them right after they are shot down since that can get you under the enemy radar, or they might still be lurking around. Giving it some time and then reviving the teammate as quickly as possible, followed by a quick sprint, will be helping you to make it work in the right manner.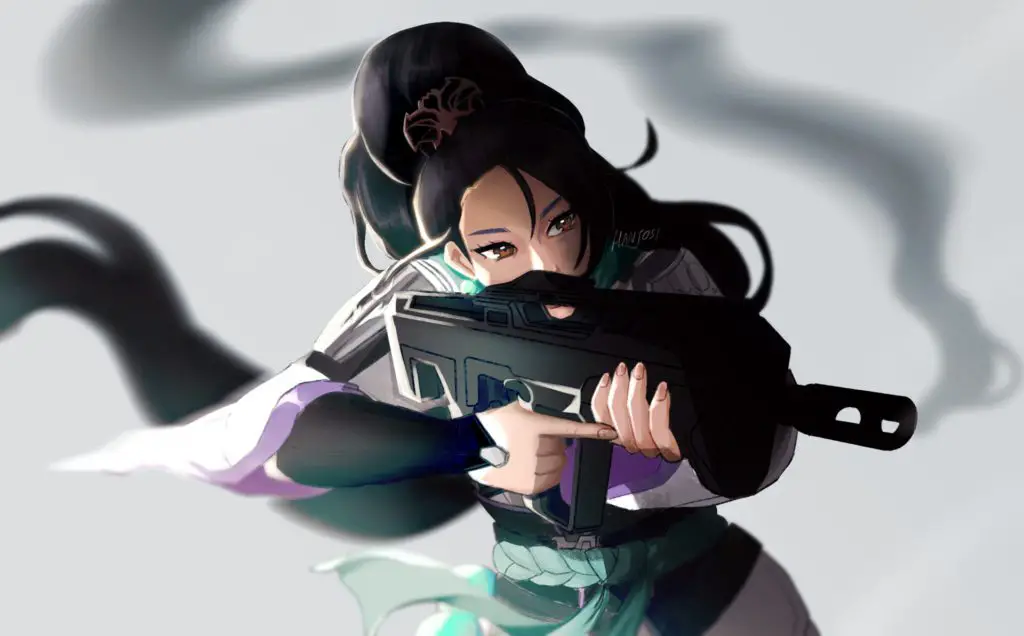 Barrier Orb
While these are two of the most important skills in Valorant that you get to have with Sage, you also have a Barrier Orb that will be casting a solid wall in front that will be treated as a barrier. The best part is that your opponents will not be able to pass through, shoot through the wall or even spot you, and with that, you can not only defend yourself and your teammates, but it will also be just the perfect thing for you to be planning an attack and executing it in the right manner. 
There are also a few additional tips that you can try out to use these skills perfectly and be the best player in your squad. A few such tips that you need to be aware of would be: 
While you are playing with the squad, you should be keeping an eye on the radar at all times, and that will help you spot them while they are charging pretty easily. Once you have spotted them, use the Slow Orb on them altogether, and the whole squad can be slowed down and eliminated with a single move. 
The barrier orb doesn't only protect you from the shots fired but is also the best thing to block the enemy. That is why, whether you are attacking or defending, you can use the barrier orb to block off entrances for the bomb site, and that will allow you to focus your attacks in lesser directions and have the best  attack/defense strategy at the same time. 
You can also use the healing orb on yourself, and if you are running low on health, you can always use the healing orb to restore some power for you. 
Healing Orb
Yes, it's all about healing yourself or the ally all over after a few seconds. Truth be told, it heals slowly, which is why you must apply it to the important target as early as possible. However, you shouldn't be too protective of the heals because the deaths can be extremely quick in Valorant.
Conclusion (summary)
Use slow orbs to halt an advance in an enemy corridor
Healing orbs take time, use it when your teammates is around 40% health
The barrier orb can help close off flank routes to attacking enemies
(assuming you have the money) Try to resurrect a fallen Duelist character
So, are you ready to ace it? Valorant is a hard game to get into but the reward is very great. Learning to play Sage well in-game is a definite requirement if you want all your friends to stop yelling at you for bad heals :') Anyways we hope you enjoyed our article on how to play Sage like a pro. Please share this article with all your Valorant Sage mains and comment below if we missed anything! Consider checking out our article on tips and tricks for Valorant.