Genshin Impact is an action game created by miHoYo and launched for Microsoft Windows. The battle game boasts a distinctive approach to the Battle Pass system, a cast of fascinating characters, and a novel method of accessing multiplayer mode. Aside from this, Genshin Impact is packed with tools, living things, substances, and abilities that offer users challenging outcomes worthy of their effort.
Crystal Chunk is one of the primary resources you will need in Genshin Impact to forge a variety of fantastic weaponry and practical alchemical goods. Players must crush Crystal Chunks when they emerge in nodes to obtain them.  These pieces have a distinctive look; a bright blue gem is perched atop a modest group of pebbles and stones. 
Players will have to work a little harder to obtain them because they take a while to demolish. However, as soon as the Crystal Chunks in Genshin Impact are destroyed, you can take possession of them. Before you hunt for them, you must know all the locations where you may find Crystal Chunks.
Table of Contents
Where to Find Crystal Chunks
Crystal Chunks are mainly found in caves and mountainous locations. All around Teyvat, you may discover Crystal Chunks in the wild, but certain places have them in abundance, so you can find them much more quickly and without having to search aimlessly. 
This article will walk you through some of the best places to find Crystal Chunk in Genshin Impact.
Stormterror's Lair
West of Mondstadt, in Stormterror's Lair, is one of the primary locations where players may locate a significant number of Crystal Chunks. Remember that to access this, you must have progressed through the tale far enough and attained Adventure Rank 18; otherwise, a barrier will surround the whole region and be impossible to access.
You may find most of the chunks in the region surrounding Stormterror's lair, which is dark green. Fly down to the edges of the ruins, beginning in the middle, and utilize the wind currents to carefully inspect the surroundings to find the brilliant blue Crystals from a great height. Players must use characters with explosive or powerful weapons to smash the Chunks, which will be pressed against the cliffside.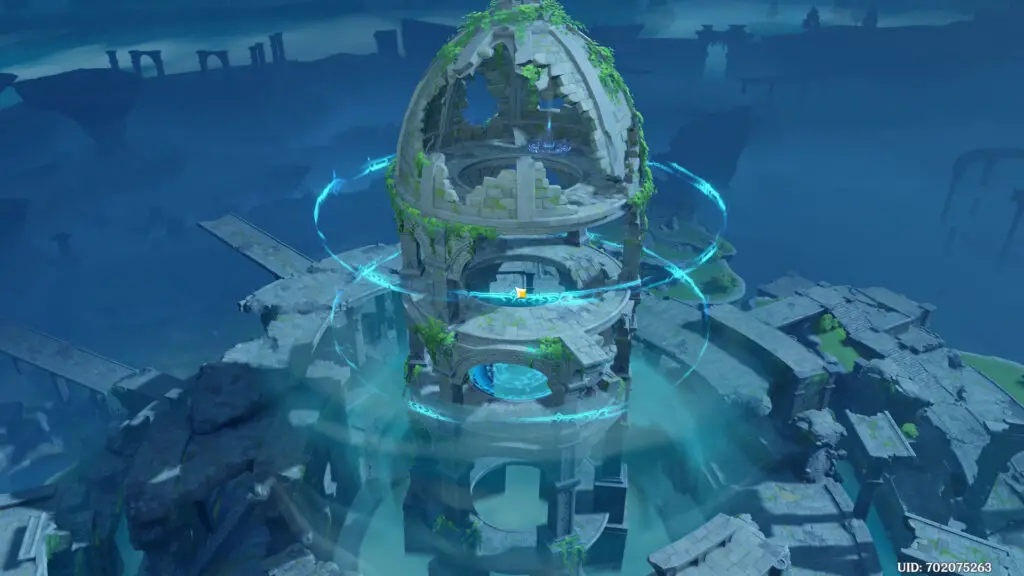 Qingyun Peak
Qingyun Peak is another excellent place to look for Crystal Chunks in Genshin Impact. Players will need to explore a more extensive area here because the crystals are a little apart, but this is where to find the most Crystal Chunks overall. Players may create four-star weapons after they have acquired at least 50 of them. Additionally, do not forget to highlight the map with the specific positions of the Crystal Chunks so you may return to them later.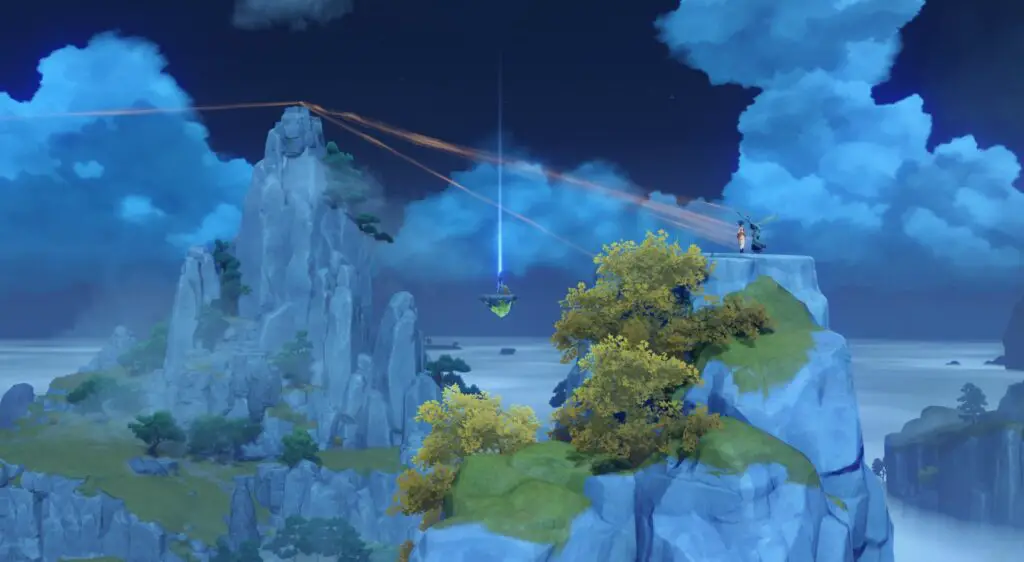 The Chasm
There are quite a few Crystal Chunks strewn throughout The Chasm. It is arranged in a lovely circle and contains 24 ores, allowing you to go around, gather, and briefly explore the surrounding places.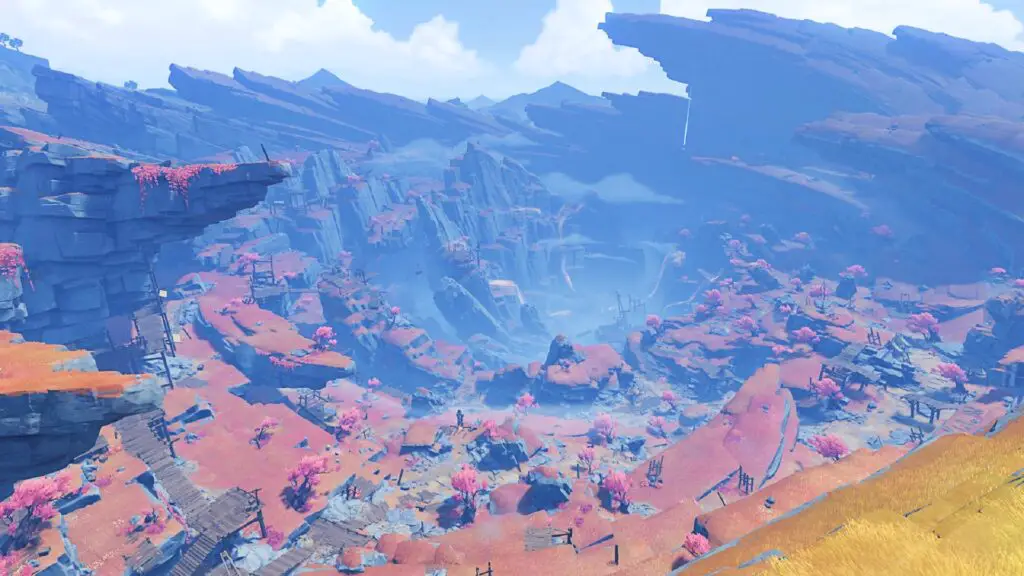 Minlin
Another place to discover crystal chunks is Minlin. From the beginning region, this place is pretty far from the West. Go to the foot of Mt. Aozang to find this location.  You must get there from the river, which enters a big cavern-like building with a lake. You will notice Crystal Chunk nodes around the lake as you move on.
This area, at World Level 0, is level 25–30 or above. It may be challenging for you to farm for Crystal Chunks in Genshin Impact at this location if your level is lower than the one specified.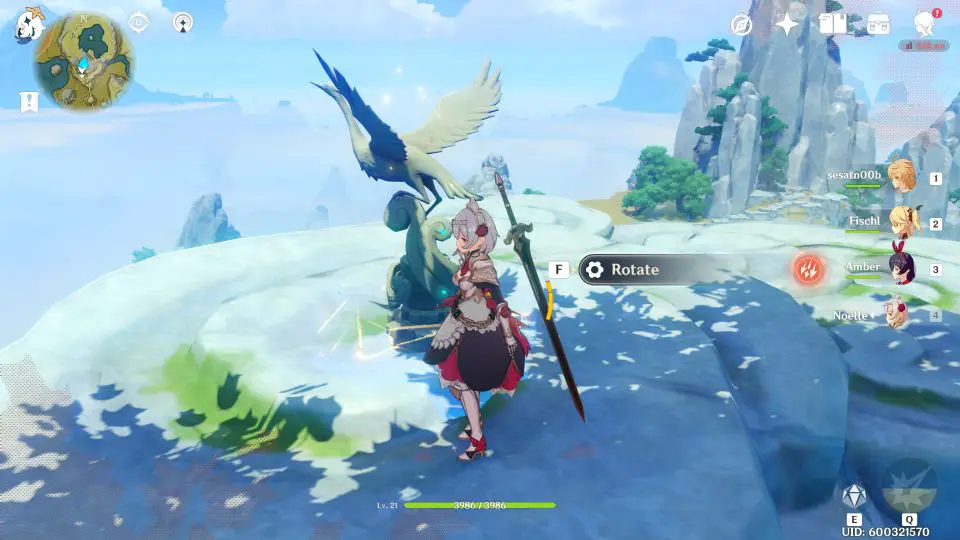 You can obtain this resource by smashing them with a powerful weapon, such as Noelle's heavy weapons or Jean's charged strikes. You can take them back from these locations once they have been shattered and enhance them at a blacksmith. Once you have collected every Crystal Chunk in your world, you can join another player's globe or harvest in cooperative mode with your mates.